News
USA Wrestling
International
USAW
Jonny Ruggiano promoted to Titan Mercury Executive Director
by Titan Mercury Wrestling Club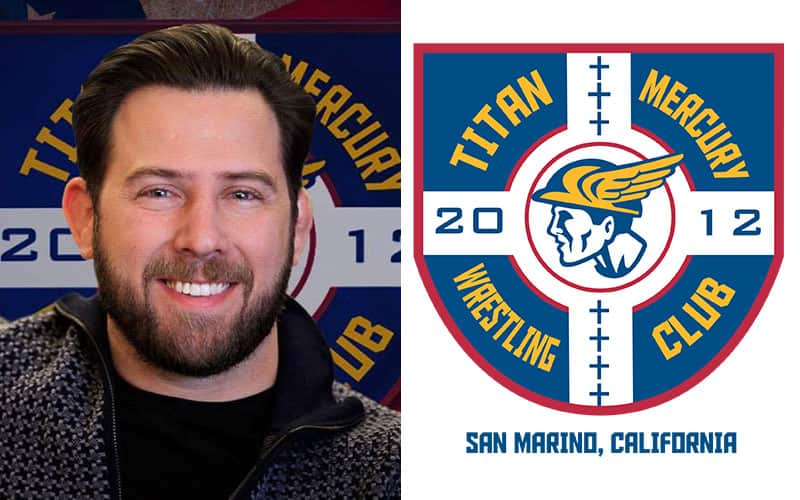 Following the
Titan Mercury Wrestling Club
's 10th consecutive U.S. Open Championships title, Founder and Chairman of the Board
Andy Barth
announced that
Jonny Ruggiano
has been named Executive Director of the club.
Ruggiano's promotion to the role of Executive Director is part of a long-term strategic plan to ensure the continued growth and success of the club.
Barth shared his views on this transitional phase of club leadership, "We have just celebrated the 10-year anniversary of Titan Mercury Wrestling Club. It makes one think about what we need to do to prepare the club to go on for another decade or two or three. Planning transitions, passing along experience, working together closely so that we all operate with the same shared vision are part of that process. As you may have seen, we have developed a strong board with a love for wrestling and experience and excellence in many aspects of wrestling. Now it also made sense to pass the Executive Director title on Jon Ruggiano, who has been operating as our Director of Operations for the last five years. Jon and I will continue to work closely together in my role as Chairman of the Board to perpetuate the culture and mission that so many at TMWC have been working hard to build."
Jonny Ruggiano joined TMWC in 2013 and has a wealth of experience both within the club and the greater wrestling community. Ruggiano served as Director of Operations for Titan Mercury from 2018 to 2023. He was also the Director of Media, Marketing and Design from 2014- 2018.
In addition, Ruggiano has been instrumental in the production of several World Cups, serving as a chairman for the 1999 World Cup in Spokane, Wash. Jonny was also the Grassroots Coordinator for the 2014-15 World Cups and the Director of Operations for the 2016 World Cup, all held at the LA Forum in Los Angeles, California. In 2021, Jonny served as the Executive Producer of the America's Cup, Captains' Cup and the RTC Cup. In addition to event productions, he has produced and presented artwork through "the Wrestler's Esthetic" productions in both Los Angeles, CA and Paris, France.
Jonny also serves on the USA Wrestling Board of Directors as the United States Federation of Wrestling Clubs representative and sits on the USA Wrestling Men's and Women's Freestyle Sport Committees.
Regarding his promotion to Executive Director, Jonny commented, "Titan Mercury Wrestling Club has a very special and important role in the landscape of wrestling in the United States. To be a part of this amazing organization and working with such dedicated athletes and accomplished leaders is truly a tremendous honor. What Andy Barth has been able to create over the past 10 years, providing support and development to many of the nation's top wrestlers has been incredible. I have been blessed to work with Andy over the past several years and his mentorship and leadership is extraordinary. With the formation of a great group of leaders on our board and strong partnerships within the greater wrestling community, I am very excited about the future of our club and its mission to help Team USA bring home World and Olympic medals."
TMWC's leadership and future looks strong as they move on to their second decade of the club's formation. For more information on TMWC, their athletes, staff, and board, go to:
www.titanmercury.com