News
USA Wrestling
College
USAW
John Hoke of Amateur Wrestling News wins the journalists picks contest from 2023 NCAA Championships in Tulsa
by Gary Abbott, USA Wrestling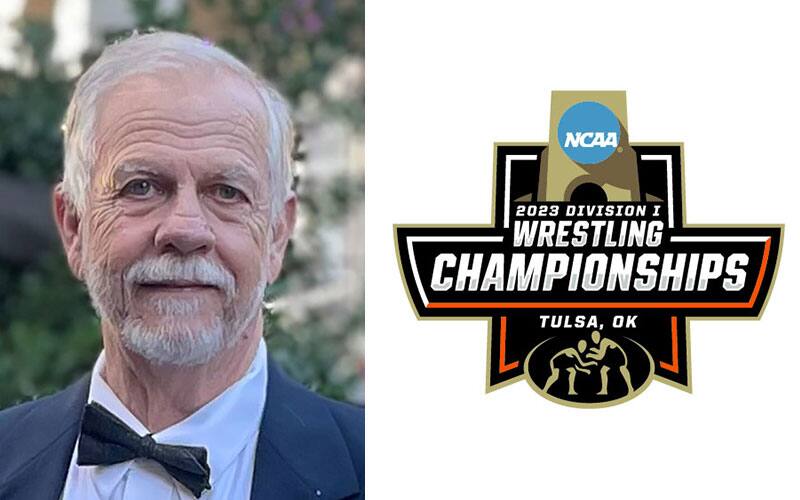 John Hoke of Amateur Wrestling News.John Hoke
of
Amateur Wrestling News
scored 37 points to win the
2023 journalist picks contest for the 2023 NCAA Div. I Championships
in Tulsa, Okla.
Participants received three points for every champion, two points for every runner-up and one point for a finalist in the wrong placement. This year, 37 journalists gave their picks for the contest. The tie-breaker (top five teams) was not needed this year to determine first place.
Hoke picked the champion and runner-up exactly correct in six weight classes (141, 149, 157, 174, 194, 285). He selected seven of the champions, and had both of the 165-pound finalists but in the wrong order.
Second place went to
Jon Kozak
of FloWrestling, who scored 36 points. He also got six weight classes correct with both champion and runner-up (141, 149, 165, 174, 184, 285). He had seven champions selected.
Taking third place were
Jim Kalin
of Amateur Wrestling News and
Earl Smith
of InterMat with 32 points. Kalin got five weight classes correct (149, 157, 165, 174, 184, 197). Smith also got five weight classes perfect (141, 149, 174, 184, 285).
This year, there was no individual champion who was selected by each of the 37 journalists. None of the journalists selected Vito Arujau of Cornell as the 133-pound champion. The only journalist to pick Patrick Glory of Princeton as the 125-pound champion was
Lori Ayres
of Everything Women's Wrestling podcast. Only five journalists picked Nino Bonaccorsi of Pitt as the 197-pound champion.
2023 NCAA DIV. I JOURNALIST PICKS STANDINGS
37 – John Hoke (Amateur Wrestling News)
36 – Jon Kozak (FloWrestling)
32 – Jim Kalin (Amateur Wrestling News), Earl Smith (InterMat)
31 – Gary Abbott (USA Wrestling), Cameron Drury (Indiana Mat)
30 – Jerry DeSimas (Connecticut Wrestling Online), Jack Hurley (The Fight Site)
29 – Joe Caprino (Indiana Mat), Nate Cobler (Centre Daily Times), Sina Etamadi (Super Fan),
28 – Dylan Morrison (MorWrestling)
27 – Jim Carlson (Harrisburg Patriot News), Cody Goodwin (Des Moines Register), Lars Underbaake (IA Wrestle), Richard Mann (InterMat)
26 – Dan Fickel (Wrestling USA), Greg Kaup (Kaup Photography), Derek Levendusky (American Women's Wrestling), David Mirikitani (Weighing In/Mat Chat), Edgar Sanchez (Ed Sanchez Sports Media)
24 – Adam Engel (The O'Colly), Al Fontes (Idaho Elite Report)
23 – Justin Basch (Basch Solutions), Mike Finn (WIN Magazine), Matt Levins (The Hawkeye), Seth Preisler (Steelwood Radio), Larry Slater (Slater Photography), Brad Wilson (Lehigh Valley Live/Express Times)
22 – AJ Grieves (Mat Focus), Grant Turner (Weighing In)
20 – Josiah Hritsko (Fanco Wrestling), Zach Miller (The Bergen Record)
19 – Lori Ayres (Everything Women's Wrestling)
17 – Bob Mayeri (Mayeri Photography)
16 – Mark Lundy (Lutte Lens)
15 – Ryan Blake (Illinois Matmen)
Click Here for all of the 2023 Journalist NCAA picks