News
USA Wrestling
College
USAW
National Wrestling Hall of Fame Distinguished Member Ron Gray, star athlete and successful coach, passes away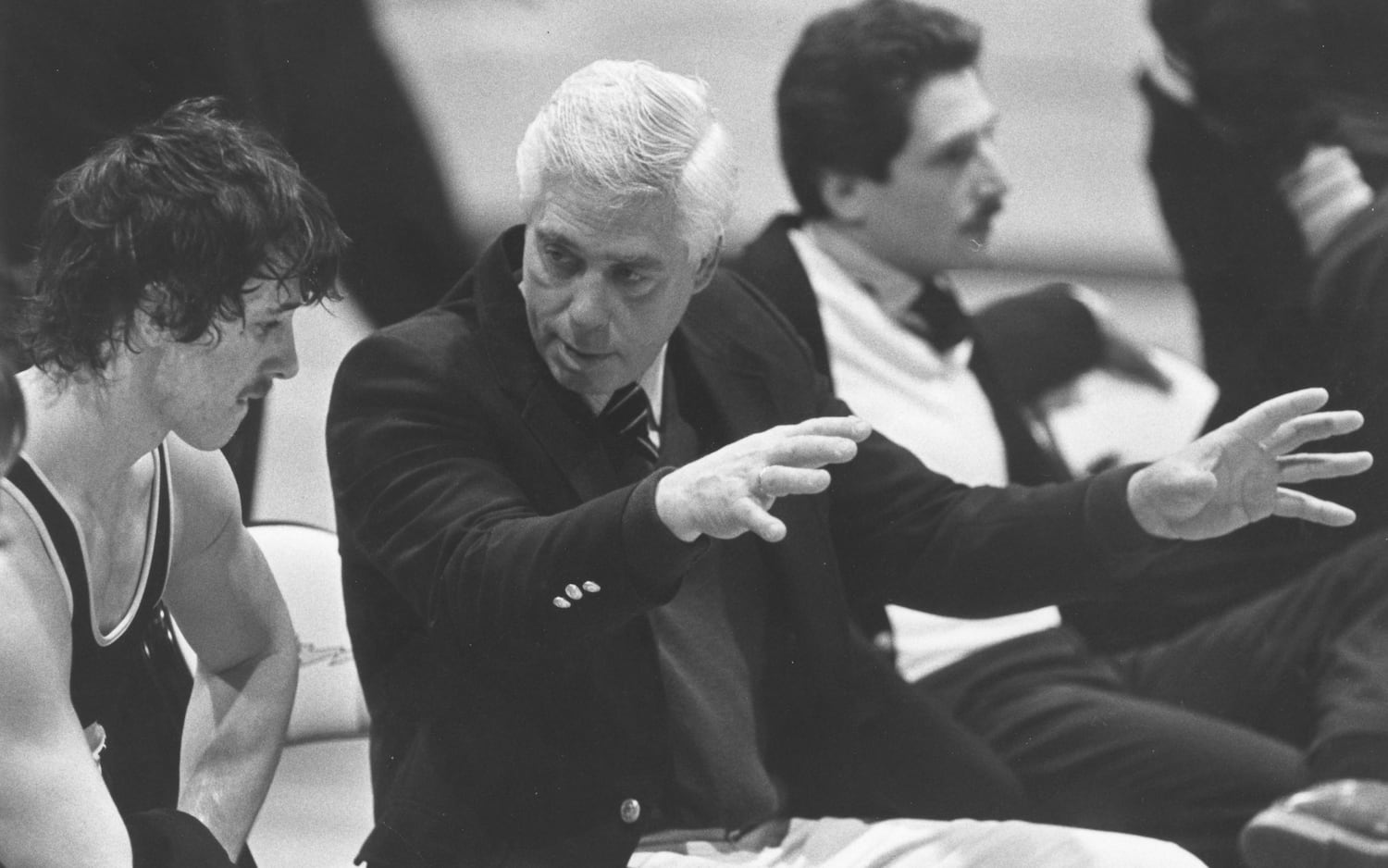 Photo: Hall of Fame head wrestling coach Ron Gray (Kent State Athletics)
National Wrestling Hall of Fame release

National Wrestling Hall of Fame Distinguished Member Ron Gray Passes Away

STILLWATER, Okla. – The National Wrestling Hall of Fame was saddened to learn that Ron Gray, a Distinguished Member inducted into the National Wrestling Hall of Fame in 2013, has passed away. He was also inducted into the National Wrestling Hall of Fame Dan Gable Museum's Glen Brand Wrestling Hall of Fame of Iowa in 2005.

A visitation will be held on Friday, July 14 from 1 to 4 p.m. at Bissler and Sons Funeral Home, 628 W. Main St. Kent, Ohio, followed by a brief Memorial Service by Celebrant Kevin O'Brien at 4 p.m.

"On behalf of the National Wrestling Hall of Fame Board of Governors and staff, I want to extend our condolences to Ron's wife Marica, his family and all of those in wrestling who he influenced," said Lee Roy Smith, Executive Director of the National Wrestling Hall of Fame. "Ron will forever be remembered as one of the greatest wrestlers to come from the state of Iowa and Iowa State University. His contributions and impact upon his family, friends and former student-athletes will continue to inspire future generations."

In a state known for wrestling, Gray stands out as one of the best ever to come out of Iowa.

In 1952, he made history, becoming the first freshman to win an Iowa state high school title. The Eagle Grove native successfully defended his title as a sophomore before falling to future NCAA champion Simon Roberts in the finals his junior year. As a senior, Gray returned to the top of the podium, winning his third state title in 1955.

After high school graduation, Gray chose to take his talents to Iowa State University where he excelled, winning three Big Eight Conference titles and reaching the NCAA tournament finals all three years he competed. In 1957, as a sophomore, he lost an overtime nail-biter at the NCAA tournament to former nemesis and Iowa Hawkeye Simon Roberts, the same opponent who had beaten him as a junior in high school.

Gray won the 1958 NCAA tournament as the third seed at 147 pounds. The following season, the Cyclone superstar reached the pinnacle of his wrestling career successfully defending his NCAA title in his home state of Iowa and earning the Outstanding Wrestler Award as the tournament's best wrestler. Iowa State also named him its athlete-of-the-year.

He received his undergraduate degree from Iowa State University and his master's degree in education from Eastern Michigan University.

After college, Gray was just as successful in the corner as he was on the mat.

From 1960-1965, he was the head wrestling coach at Melvindale High School in Michigan. In 1965, Gray took over as the head wrestling coach at Franklin & Marshall where he coached two individual college division national champions.

From 1971-1996, he served as head wrestling coach at Kent State University, leading the Golden Flashes to nine Mid-American Conference titles, three Top 20 finishes at the NCAA tournament, and a 233-112-5 dual meet record. He also coached 49 individual conference champions and six Division I All-Americans.

For his success as an outstanding wrestler and coach, Ron Gray was inducted into the National Wrestling Hall of Fame as a Distinguished Member in 2013.

Kent State press release

Flashes Mourn the Loss of Varsity "K" Hall of Fame Head Wrestling Coach Ron Gray


KENT, Ohio -- The Golden Flashes mourn the passing of Varsity "K" Hall of Famer and long-time wrestling head coach Ron Gray who died last weekend at the age of 86.
A 1999 inductee into the Varsity "K" Hall of Fame, Gray led the Kent State wrestling program for 25 years from 1971 through 1996. He guided the Golden Flashes to 233-112-5 record overall and a 57-10-3 mark in conference. The Flashes won the Mid-American Conference nine times during his tenure including six consecutive titles from 1977 through 1982. Coach Gray was named Mid-American Coach of the Year five times. His Kent wrestlers won 46 individual MAC titles and earned all-America accolades six times. The Flashes finished in the top-20 at the NCAA National Tournament three times under his leadership, including a pair of top-15 finishes.
Gray was also an accomplished collegiate wrestler at Iowa State, he captured two NCAA titles and a runner-up finish. He was voted outstanding wrestling in the United States in 1959. He also served two terms on the NCAA Wrestling Rules Committee and the NCAA Wrestling Executive Committee.
Visitation will be on Friday, July 14th from 1:00 PM to 4:00 PM with a brief Memorial Service by Celebrant Kevin O'Brien at 4:00 PM, at Bissler and Sons Funeral Home, 628 W. Main St. Kent, Ohio. For full details on the arrangements, please click here.