News
USA Wrestling
High School & Youth
Women
USAW
Melinda Sukle joins USA Wrestling staff as Manager of Membership Services
by Gary Abbott, USA Wrestling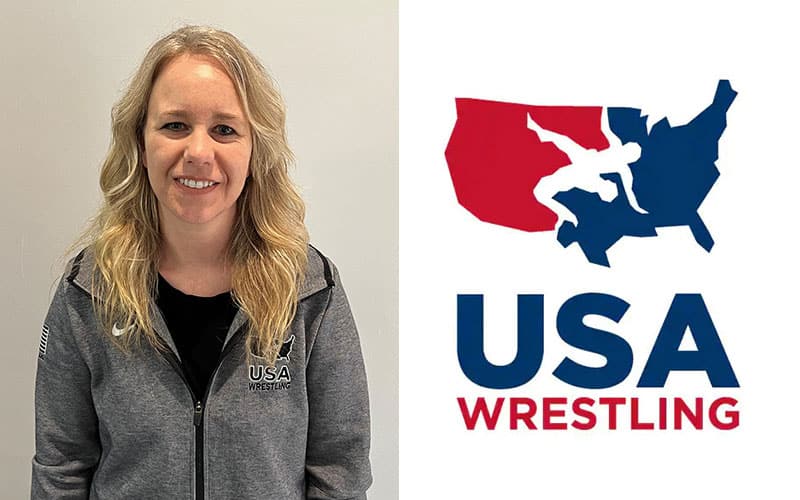 Melinda Sukle
of Monument, Colo. has recently joined the USA Wrestling National staff as a Manager of Membership Services. USA Wrestling is the national governing body of wrestling in the United States, which has its national headquarters in Colorado Springs, Colo.
Sukle is working in USA Wrestling's State Services Department and provides clerical and customer service assistance to members of USA Wrestling.
"Melinda has a varied background, not only forward facing with customers but also management and administration skills that will strengthen USA Wrestling as a whole. I'm confident she will connect with our grassroots leadership and members nationwide," said
Tony Black
, USA Wrestling State Services Director.
Sukle brings almost three decades of experience in customer service and administrative support leadership. She has worked for a variety of companies in a number of different industries, using her skills and experience to serve customers on behalf of her company.
"There are so many great benefits to USA Wrestling Membership! I look forward to supporting our members and families as they navigate the platform and get the most out of their membership. As a mom of three wrestlers and wife of a veteran coach and tournament director, I'm honored to be a part of this amazing wrestling community and look forward to guiding membership success," said Sukle.
Most recently, she was a consultant for a Senior Living engagement software developer. Her input helped make their software products more Senior-friendly.
Sukle served as the Life Enrichment Director for Jackson Creek Senior Living in Monument, Colo. from 2019-2023. She managed a variety of programs for the organization, including educational, marketing, special event planning and customer service activities.
She also served as Director of Children's Ministry for the Ascent Church in Monument from 2013-19. She had a variety of management roles in this position, which including communicating with over 350 families on a regular basis, volunteer recruitment and training, program development, special event management and more.
Among her other positions was serving as a Spa Representative for The Broadmoor Hotel, one of the most respected hotels in the world. Her experience in the health care, religion, fitness and hospitality industries give her a wealth of customer service support skills.
Sukle and her family have an extensive background in wrestling. She has been a high school wrestling tournament volunteer since 1995. She has been a Fellowship of Christian Athletes volunteer Huddle Leader at the high school and middle school levels since 2013. She and her husband Ron have been wrestling parents, as children Tanner, Anna and Bodie are wrestlers and have been USA Wrestling members. Ron served many years as the head wrestling coach for state power Discovery Canyon High School, and is currently serving as its Athletics Director.
Melnda Sukle was a graduate of the University of Northern Colorado in 1995, with a Bachelor of Arts in Kinesiology, with an emphasis in Exercise and Fitness. Her minor was in Community Health & Wellness, with a concentration in preventative and rehabilitative exercise. She also has been a cardiac rehabilitation intern for Memorial Hospital.