Meritorious Official — Ed Kelly
by National Wrestling Hall of Fame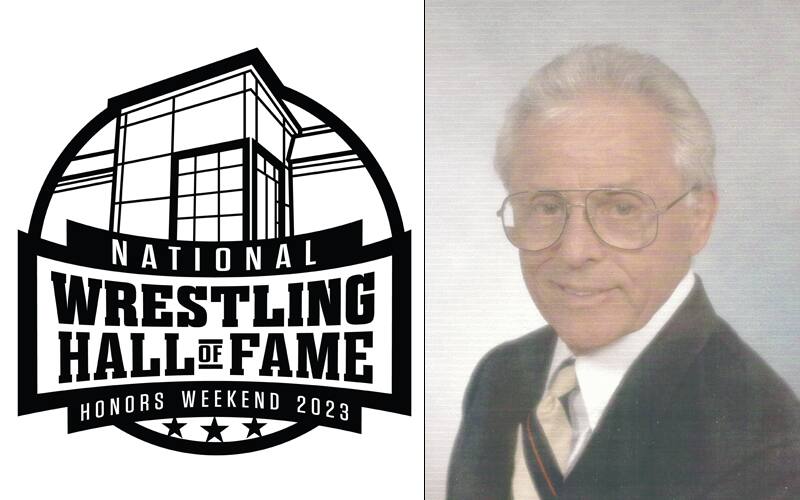 Ed Kelly officiated for 27 years and then served 22 years as an evaluator for the NCAA Division I Championships.
He was the head official for the first eight Maryland high school state wrestling championships from 1970 to 1977 and officiated the Atlantic Coast Conference Championships, the Virginia Duals and the NCAA Division I Championships.
He became the NCAA Division I Wrestling Championships evaluator in 1989 and held the position until 2011. Kelly was the first evaluator who was also an official who had worked the DI Championships and also officiated a finals match.
He was a member of the Maryland Wrestling Officials Association from 1959 to 1987, serving as president from 1961 to 1962 and again from 1979 to 1981.
He also served as the state rules interpreter from 1975 to 1982, and was the liaison to the National High School Federation of Interscholastic Sports from 1970-1982.
Kelly wrestled at Loyola College, now Loyola University, and won the Mason-Dixon Conference title at 137 pounds in 1954 while also being named Outstanding Wrestler of the tournament.
He continued wrestling after college, competing as a member of the National YMCA Championship team in 1955 and winning several individual South Atlantic AAU titles.
Kelly received the Lifetime Service to Wrestling award from the Maryland Chapter of the National Wrestling Hall of Fame in 2001 and the Contribution to Wrestling award from Maryland Wrestling Officials Association in 2003.
He was inducted into the Baltimore County Wrestling Hall of Fame in 1984 and into the Maryland Public Secondary Schools Athletic Association State Wrestling Hall of Fame in 1986.