News
USA Wrestling
International
USAW
USOPC announces its new 18-member Board of Directors; USA Wrestling Executive Director Rich Bender reelected for four years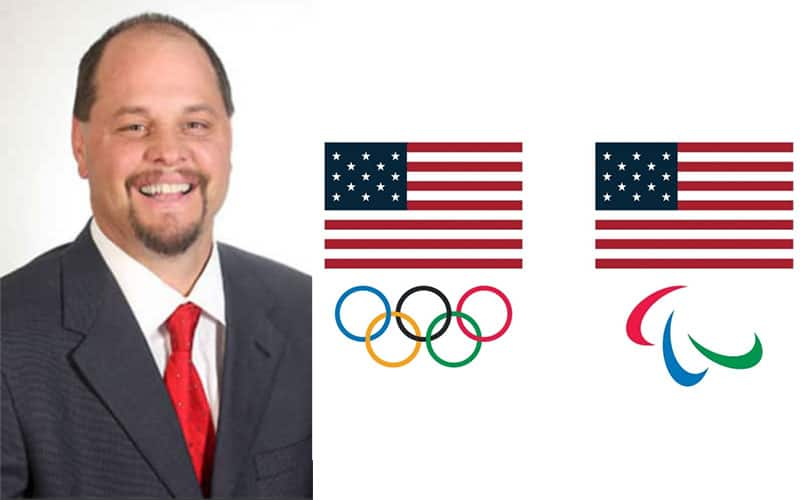 COLORADO SPRINGS, Colo. – The
United States Olympic & Paralympic Committee
today confirmed the new membership of the USOPC board following council elections and USOPC board nominating and governance committee approval.
The USOPC is governed by an 18-member board of directors. The Athletes' Advisory Council (AAC) and National Governing Bodies Council (NGBC) have three representatives on the board, while six members of the board – including two at-large athlete seats – are independent.
The USOPC CEO (Sarah Hirshland), American members of both the International Olympic Committee (Anita DeFrantz and David Haggerty) and International Paralympic Committee (Muffy Davis), and chair of the U.S. Olympic & Paralympic Foundation (open) serve as ex-officio members of the board.
New members joining the board include:
· Lawrence "Bubba" Cunningham, athletic director, University of North Carolina (Independent)
· Elana Meyers Taylor, Olympian (AAC)
· Virginia Sung, CEO, USA Table Tennis (NGBC)
· Gene Sykes (Independent)
The new directors joining board will fill the seats of outgoing board members Susanne Lyons (Independent), Steve Mesler (AAC), Kevin White (NGBC), Bob Wood (Independent) who complete their terms Dec. 31, 2022.
The following board members were reelected to four-year terms:
·
Rich Bender
, executive director, USA Wrestling (NGBC)
· John Naber, Olympian, (At-Large Athlete)*
· Beth Brooke (Independent)
· Brad Snyder, Paralympian (AAC)
RICH BENDER
USOPC Board Member biography
Rich Bender was appointed to the United States Olympic & Paralympic Committee board of directors and began serving as a National Governing Bodies Council representative in January 2019.

Bender currently serves as executive director of USA Wrestling, a position he has held since 2001. Under his direction, USA Wrestling's membership reached an all-time high, and his leadership was instrumental in preserving wrestling's spot on the program for the Olympic Games Tokyo 2020. Bender also led the addition of women's wrestling to the Olympic program in 2004, and USA Wrestling's women's program continues to flourish under his leadership. He led the creation of a U.S. Olympic Training Center resident wrestling program for women, as well as the hiring of a national women's coach and staff.

Prior to his tenure as executive director, Bender served as the associate executive director of programs at USA Wrestling, where he oversaw the organization's events, its national teams and developmental programs. He directly supervised major events, including the U.S. Olympic Team Trials, world cups and numerous world dual meets. He also served as the competition manager for wrestling at the Olympic Games Atlanta 1996, where he was a recipient of the International Wrestling Federation's Gold Star award.

Bender previously chaired the NGBC for six years (2010-2016) and has served in several board positions for the U.S. Olympic Endowment, U.S. Wrestling Foundation and National Wrestling Coaches Association, among others. He is also a member of the Technical Commission of United World Wrestling, helping shape the integrity, evolution and sustainability of the sport worldwide.

Bender received his bachelor's degree from the University of Wisconsin-La Crosse in 1988 and was elected to the Wisconsin Wrestling Hall of Fame in 2015.
Of note, the board includes nine (50%) current or alumni Team USA athletes: Cheri Blauwet, Davis, DeFrantz, Donna de Varona, Meyers Taylor, Naber, Daria Schneider, Snyder and Sung.
"The members of the board give significant time and expertise in support of Team USA," said USOPC CEO Sarah Hirshland. "I want to offer my sincere thanks to our departing board members who have volunteered countless hours to strengthen the movement. We are grateful for their service and commitment."
The newly constituted board, including incoming chair Gene Sykes, will take effect on Jan. 1, 2023.
Sykes currently serves as the co-chairman of Global Mergers and Acquisitions (M&A) and co-chairman of the Global Technology, Media and Telecom Group at Goldman Sachs & Co. Sykes took a leave from the investment firm in 2015 to join the Los Angeles bid committee as CEO and oversee the successful bid campaign that ended in 2017 with the International Olympic Committee awarding the 2028 Games to Los Angeles. He stepped down from the CEO role in December of 2018.
"I am thrilled to accept this role and thankful for the confidence placed in me by the board and the U.S. Olympic and Paralympic community," said Sykes. "I am inspired by the opportunity in front of me and am grateful to the departing members for leaving the organization so well positioned to achieve holistic success – on and off the field of play – as Team USA marches toward Paris 2024, Milan-Cortina 2026 and Los Angeles 2028."
Sykes succeeds current chair Susanne Lyons who will step down at end of her term in December.
Lyons was appointed to the role of board chair in January of 2019 after serving as interim USOPC CEO from March 2018 to August 2018, and following her tenure as an independent USOPC board member that started in 2010.
"This is an exciting time for the Olympic and Paralympic movements in the United States, and I am thrilled to welcome four focused, inspiring and dynamic new members to the board," said Lyons. "Serving on this board, both as an independent director and as chair, has been a great responsibility and privilege – and I will forever be committed to the values and mission of the USOPC."
Lyons leaves the board after overseeing a transitional period that included significant governance changes, a rededication to athlete mental and physical wellness, and establishing a greater organizational focus on athlete safety and high-performance success during two Covid-impacted Olympic and Paralympic Games.
"The USOPC and our community owe Susanne an enormous amount of gratitude for her leadership during the best and most trying of times," said Hirshland. "Whenever needed, and in any capacity, Susanne rose to the challenge – and as a colleague and partner in the Olympic and Paralympic movements, I can't thank her enough for her strong leadership, incredible compassion and true friendship throughout her tenure."
Per USOPC policy, each elected member was subject to a strict background check and screened for any conflicts of interest that could potentially interfere with acting in the best interest of Team USA athletes, the organization and its stakeholders.
A full membership list, including biographies, for the USOPC board of directors can be found here:https://www.teamusa.org/about-the-usopc/leadership/board-of-directors.
Additionally, the USOPC board confirmed committee memberships for the coming year:
Athlete and NGB Services

Committee Chair: Beth Brooke
Pat Kelleher
Mark Ladwig
Steve Pagliuca
Jan Palchikoff
Open (At-Large)
Brad Snyder
Virginia Sung
Ethics
Committee Chair: Brad Snyder
Jesse Beckum
Michael Meehan
Jennifer Rodgers
Leslie Milne
Nominating and Governance
:
Committee Chair: Cheri Blauwet
Beth Brooke
Open (AAC)
Jim Tooley
Chris Parker
Bonny Simi
Compensation
:
Committee Chair: David Haggerty
Rich Bender
Donna de Varona
Anita DeFrantz
Daria Schneider
Finance, Audit and Risk
:
Committee Chair: Dexter Paine
Muffy Davis
Elana Meyers Taylor
John Naber
Bubba Cunningham
NGB Oversight and Compliance
:
Committee Chair: James Higa
Daria Schneider
Dexter Paine
Sandra Farmer-Patrick
Lucinda McRoberts
Cindy Moehring
Mark Ladwig
*Served two years on the board after being elected in 2021 and was reelected to a full four-year term.