News
USA Wrestling
College
Women
USAW
NCAA Div. II Frostburg State in Maryland to add men's and women's wrestling in the fall of 2023
by Frostburg State athletics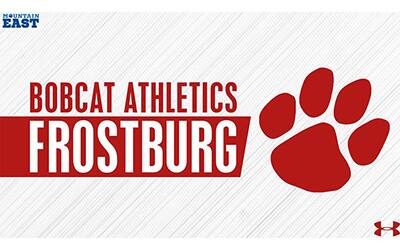 FROSTBURG, Md. – Frostburg State Director of Athletics Troy Dell has announced the addition of men's and women's wrestling programs, which will join the 22 sports currently at FSU in the Fall of 2023.
The last sport Frostburg State added was acrobatics & tumbling in 2019. Since adding A&T it has grown from an NCAA emerging sport with 30 teams competing to having the 46th institution announce the addition of the sport earlier this year.
The Bobcats originally added a men's wrestling program in the 1962-1963 season. Currently the Mountain East Conference has seven member institutions with men's wrestling. FSU will join Alderson Broaddus as the second MEC school to add women's wrestling. There are currently 23 NCAA Division II schools that offer women's wrestling.
"We are excited to announce the addition of Men's and Women's Wrestling to our sport offerings," said Dell. "The growth of women's wrestling over the last decade has spurred us to make the decision to offer this sport for both genders on our campus. Women's wrestling provides us the opportunity to continue our sports offering for females, while supporting the NCAA Emerging Sports Program and celebrating the 50th Anniversary of Title IX."
"The return of Men's Wrestling to Frostburg State University after a long absence is very exciting. The sport of wrestling continues to grow at every level for both men and women. We receive regular and ongoing inquiries regarding the sport of wrestling, so we know there is interest throughout Maryland and the surrounding region for this sport. In addition, adding two sports that utilize many of the same resources is a sound financial and enrollment strategy that will help our university meet the changing landscape of college demographics." - Troy Dell
FSU has consulted with the National Wrestling Coaches Association to better understand the current landscape of the growing sports and how it could be beneficial to add the programs.
"I know I speak on behalf of our NWCA Board of Directors when I congratulate the administration at Frostburg State for their efforts to be the FIRST to add an intercollegiate men's and women's wrestling program in Maryland. It's pioneering efforts like this that create so many opportunities for young, aspiring men and women to pursue their academic and wrestling careers at the intercollegiate level." Mike Moyer, NWCA Executive Director
Frostburg will immediately begin a national search for coaches to lead each of the new programs.
For more information go to frostburgsports.com.