News
USA Wrestling
College
Women
USAW
Augsburg women's wrestling coach Max Mejia announces resignation
by Don Stoner, Augsburg Athletics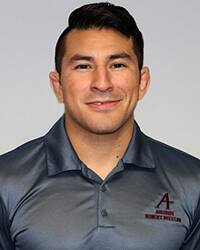 MINNEAPOLIS -- Augsburg University Women's Wrestling Head Coach Max Mejia has submitted his resignation, after leading the Auggie program for the past two seasons, the university announced on Tuesday.
Mejia helped to launch the Auggie women's wrestling program in 2019, coaching the team through its first two seasons. The Auggies finished fifth at the 2021 National Collegiate Women's Wrestling Championships (NCAA schools) on Saturday, the best finish among all NCAA Division III teams at the event.
"I have appreciated my time here in the Augsburg Athletics Department," Mejia said. "It has been a blessing to be involved with a university with such a strong wrestling culture. It was special to be a part of the process that led to establishing the only women's wrestling program in the state of Minnesota."
Mejia is scheduled to complete his coaching responsibilities on March 12, before relocating to Oregon to be with his fiance. A national search will begin immediately for Mejia's replacement, according to Augsburg Athletic Director Jeff Swenson.
"I want to thank Max for his leadership of the women's wrestling program," Swenson said. "Our dreams are being realized with starting a women's wrestling program just two years ago. Our numbers are strong and Max has given us a great foundation to build on. We wish Max the best in his future endeavors."
In his two seasons at Augsburg, Mejia coached the Auggies to three top-10 national finishes, including this season's fifth-place finish at the 2021 NCWWC. Under his guidance, the Auggies won three individual national titles, earned 12 All-American honors and one NCWWC Outstanding Wrestler of the Meet honor. In just two short years, Mejia has led the Auggies to become one of the top collegiate women's wrestling programs in the country.