News
USA Wrestling
College
High School & Youth
USAW
Hall of Fame biography: Carl Eschenbach, Outstanding American
by National Wrestling Hall of Fame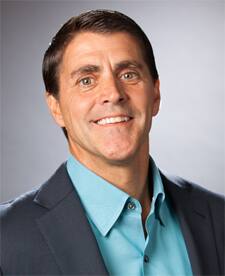 As a partner in American venture capital firm Sequoia Capital, Carl Eschenbach believes that wrestling has had a massive impact on his life and professional career.
Eschenbach came to Sequoia Capital in Menlo Park, California after serving as President and Chief Operating Officer of VMware from 2002-2016. He led VMware's growth from 200 to 20,000 employees and from $30M in revenues to $7B. Today, VMware is a $60B+ market cap company.
Prior to VMware, he held various sales leadership positions at 3Com, Lucent, Inktomi and EMC. In 2007, Eschenbach was ranked third on a list of the Top 25 Most Innovative IT Executives in the nation. He currently serves on the boards of Armis Security, Aurora, Cohesity, Palo Alto Networks, Snowflake Computing, UiPath, Workday and Zoom Video Communications. He earned an electronics technical diploma from DeVry University.
Eschenbach is passionate about leadership and credits much of his success to the lessons he learned in a wrestling room. He began his career with the East Stroudsburg Youth Association in Pennsylvania where he was the first ever to win six individual league wrestling championships in seven years.
He was the first wrestler to be named to the Pocono Record's All-Pocono First-Team four straight years, and as a senior in 1985, won a gold medal at the Centennial League wrestling tournament after earning bronze medals his sophomore and junior years, and winning silver as a sophomore. He finished second at District XI and third in the Northeast Regional in 1985.
Eschenbach also lettered three years in baseball and football and earned Most Valuable Athlete awards in wrestling in 1983 and 1984. He captained the wrestling team for three years and was captain of both the baseball and football teams as a senior. That year was what high school dreams are made of as he swept the Most Valuable Athlete awards in wrestling, baseball and football. He was an All-Centennial League First Team selection in baseball and football in 1985 and was voted Best All-Around Male Athlete.
He is enshrined in the East Stroudsburg-South Athletics Hall of Fame and football's Walls of Fame.
For his dedication to wrestling and his exceptional achievements in the world of business, Carl Eschenbach is honored as an Outstanding American by The National Wrestling Hall of Fame.