Thomas Verrette selected as USA Wrestling Athlete of the Week
by Taylor Gregorio, USA Wrestling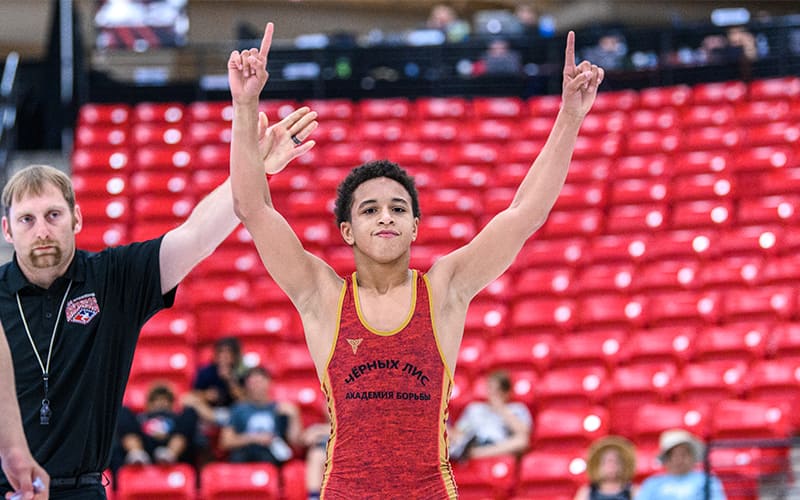 Photo by Tony Rotundo/WrestlersAreWarriors.com.
Thomas Verrette (Lakewood, Colo.) has been selected as USA Wrestling Athlete of the Week on Aug. 10, 2022.
Over the weekend, Verrette secured his spot on the U15 Pan American Team, winning the 57 kg brackets in freestyle and Greco-Roman.
In the Greco-Roman tournament, Verrette dominated the competition, going 3-0 while surrendering only two points. The next day, he put together another perfect day with three wins. He was one of six athletes to claim double titles at the event.
The U15 Pan Am Championships are set for Nov. 4-6 in Apartado, Colombia.
Each week USA Wrestling will select an Athlete of the Week based upon performance within wrestling for that week. The selection committee will consider any level of wrestling from youth programs through the senior level.
To nominate a wrestler for this honor please send the athlete's name, wrestling program, weekly accomplishments and career accolades to USA Wrestling Manager of Communications and Social Media Taylor Gregorio at tgregorio@usawrestling.org.