News
USA Wrestling
College
USAW
NCAA announces at-large selections for 2023 Division I Wrestling Championships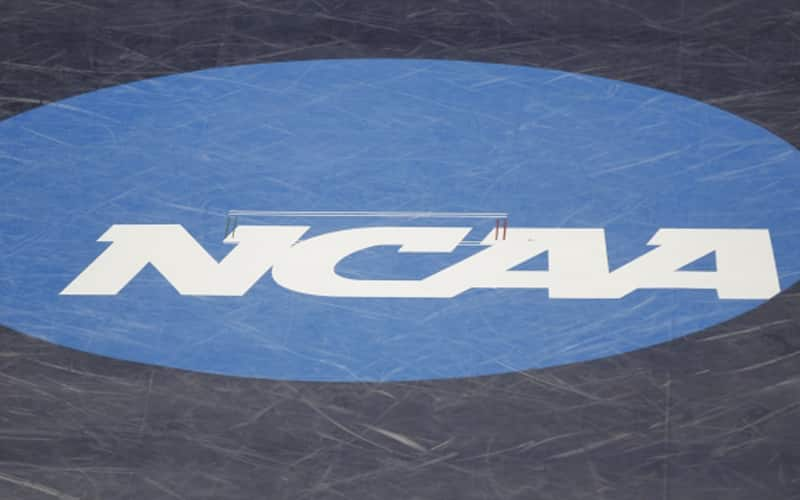 INDIANAPOLIS — The NCAA announced the 47 at-large selections for the 2023 NCAA Division I Wrestling Championships in Tulsa.
The at-large selections, listed in alphabetical order in each weight class, join the 283 student-athletes that qualified through their conference tournament finishes over the weekend.
The at-large selections were made by the NCAA Division I Wrestling Committee using the following selection criteria: head-to-head competition, quality wins, results against common opponents, winning percentage, ratings percentage index, coaches ranking and conference tournament finish.
Seeding and brackets for this year's event will be revealed tomorrow, March 8, during the NCAA Division I Wrestling Championships Selection Show on NCAA.com at 8 p.m. ET.
Visit http://ncaa.com/wrestling for more information about this year's championship.


Here are the at-large selections
.
125 Maryland Braxton Brown Big Ten
125 West Virginia Killian Cardinale Big 12
125 South Dakota St. Tanner Jordan Big 12
125 Stanford Nico Provo Pac 12
125 North Carolina Jack Wagner ACC
133 Lehigh Connor McGonagle EIWA
133 Air Force Cody Phippen Big 12
133 Bucknell Kurtis Phipps EIWA
133 CSU Bakersfield Chance Rich Pac 12
141 Rider McKenzie Bell MAC
141 SIUE Saul Ervin MAC
141 UNI Cael Happel Big 12
141 Michigan Cole Mattin Big Ten
149 Wisconsin Austin Gomez Big Ten
149 Air Force Dylan Martinez Big 12
149 SIUE Caleb Tyus MAC
149 Penn Doug Zapf EIWA
157 Columbia Cesar Alvan EIWA
157 Ohio St. Paddy Gallagher Big Ten
157 UNI Derek Holschlag Big 12
157 Missouri Jarrett Jacques Big 12
157 Northern Colo. Vinny Zerban Big 12
165 Drexel Evan Barczak EIWA
165 Michigan St. Caleb Fish Big Ten
165 App State Will Formato SoCon
165 Oklahoma St. Wyatt Sheets Big 12
165 Minnesota Andrew Sparks Big Ten
174 Stanford Tyler Eischens Pac 12
174 Northwestern Troy Fisher Big Ten
174 Penn Nick Incontrera EIWA
174 Drexel Mickey O'Malley EIWA
174 Indiana Donnell Washington Big Ten
184 Gardner-Webb Jha'Quan Anderson SoCon
184 West Virginia Anthony Carman Big 12
184 Hofstra Jacob Ferreira EIWA
184 Buffalo Giuseppe Hoose MAC
184 South Dakota St. Cade King Big 12
184 North Dakota St. Deanthony Parker Jr. Big 12
184 Chattanooga Matthew Waddell SoCon
197 West Virginia Austin Cooley Big 12
197 Ohio St. Gavin Hoffman Big Ten
197 North Carolina Max Shaw ACC
197 Penn Cole Urbas EIWA
285 Minnesota Garrett Joles Big Ten
285 Maryland Jaron Smith Big Ten
285 Princeton Travis Stefanik EIWA
285 Cal Poly Trevor Tinker Pac 12
You can download a .PDF of the entire field here
.