News
USA Wrestling
Women
USAW
14U Girl's Freestyle National Duals All-Tournament Team Announced
by Richard Immel, USA Wrestling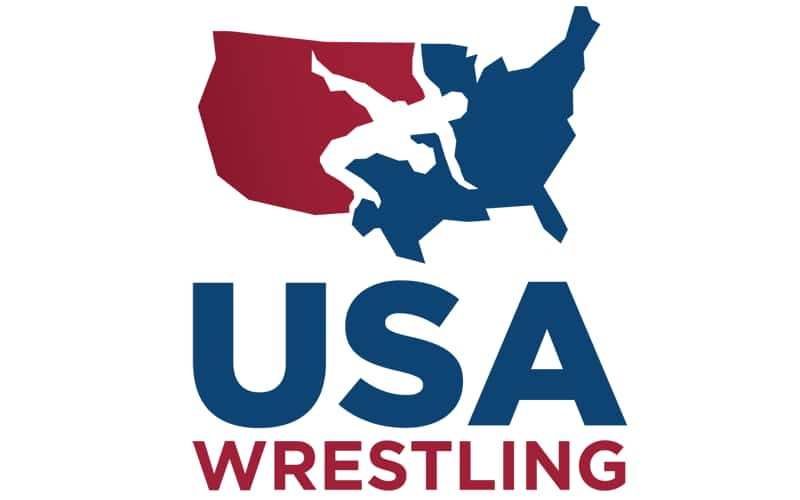 The 2023 14U Girl's Freestyle National Duals All-Tournament Team has been announced, based upon results from the competition held in Tulsa, Okla., on Wednesday and Thursday.

Athletes who went undefeated in their dual meet matches qualified for the All-Tournament Team, needing a minimum of five victories to be included.

22 athletes representing 12 different states were awarded spots on the All-Tournament Team in 14U girl's freestyle.
Pennsylvania placed the most athletes on the All-Tournament Team at 4. Minnesota added three athletes to the team. Five states had two athletes qualify for the team: Michigan, North Dakota, Texas, Washington and Wisconsin. States getting a single athlete on the team were Florida, Indiana, Missouri, Ohio and Tennessee.

There were 15 athletes tied for the most wins while going undefeated throughout the competition. Those posting perfect 8-0 records included Abigail Gonzalez of Florida (105), Tatianna Castillo of Michigan (97), Kaili Manuel of Michigan (145), Azalea Kallal of Minnesota (79), Aliah Fischer of Minnesota (136), Mackinzie Brewer of Missouri (97), Carolyn Geckler of Ohio (110), Cidney Schaffer of Pennsylvania (72), Brooklyn Henry of Pennsylvania (79), Emma Grimes of Pennsylvania (85), Morgan Hyland of Pennsylvania (92), Delilah Queen of Tennessee (136), Remington LaFlamme of Texas (145), Maisie Elliott of Washington (72) and Alexa Thomas of Wisconsin (92).
14U Girl's Freestyle National Duals All-Tournament Team
(Name, State, Record)
72 pounds
Cidney Schaffer of Pennsylvania went 8-0
Maisie Elliott of Washington went 8-0
79 pounds
Azalea Kallal of Minnesota Blue went 8-0
Brooklyn Henry of Pennsylvania went 8-0
85 pounds
Emma Grimes of Pennsylvania went 8-0
92 pounds
Morgan Hyland of Pennsylvania went 8-0
Alexa Thomas of Wisconsin went 8-0
97 pounds
Tatianna Castillo of Michigan Blue went 8-0
Mackinzie Brewer of Missouri went 8-0
Hailey Delgado of Texas Red went 7-0
101 pounds
Dilynn Albrecht of Wisconsin went 7-0
105 pounds
Abigail Gonzalez of Florida went 8-0
110 pounds
Carolyn Geckler of Ohio went 8-0
119 pounds
Julia Araujo of North Dakota went 7-0
127 pounds
Saige McCleery of Washington went 7-0
136 pounds
Aliah Fischer of Minnesota Blue went 8-0
Delilah Queen of Tennessee went 8-0
Shayla DeBlaere of North Dakota went 7-0
145 pounds
Kaili Manuel of Michigan Blue went 8-0
Remington LaFlamme of Texas Red went 8-0
185 pounds
Brooklyn Neece of Indiana went 7-0
Sarah Pulk of Minnesota Blue went 6-0