News
USA Wrestling
International
USAW
Lehigh Valley Wrestling Club establishes the Greg Strobel Legacy Fund to support the club's mission
by Lehigh Valley Wrestling Club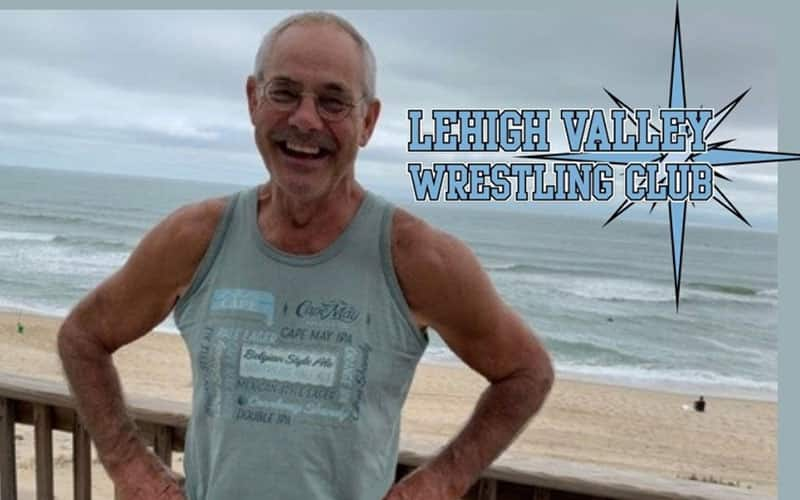 Bethlehem, PA - The Board of Directors of the
Lehigh Valley Wrestling Club
(LVWC) are happy to announce the establishment of the
Greg Strobel Legacy Fund
to honor Greg, a true icon in the wrestling world, whose vision was instrumental in the creation of the LVWC 24 years ago. This fund will be set up as a Quasi Endowment to help support the LVWC in perpetuity and will help support the goals of the club in conjunction with annual fundraising efforts.
Strobel, former head wrestling coach at Lehigh (1995 to 2008) helped establish the Lehigh Valley Wrestling Club, (originally named Lehigh Valley Athletic Club) in 1999. The club began operations to help raise the level of wrestling in the Lehigh Valley by bringing higher level training partners, showcasing a wider range of cutting-edge wrestling skills to be shared with developing athletes, adding spring freestyle clinics, and providing assistance to help area wrestlers get to high level competitive events.
Our goal is to raise $3 million to honor Greg's passion for the club's mission and to foster the continued growth and impact of the LVWC on the Lehigh Valley and Lehigh University wrestling programs. Thanks to the generosity of Bill Crouse, LU '64, all donations received by October 1, 2023, will be matched dollar for dollar, up to $1,000,000.
"Greg meant so much to so many, I can't think of a better way to acknowledge his impact and honor his legacy" said
Kerry McCoy,
Executive Director and Head Coach of the LVWC.
"Greg lived an amazing life and accomplished so much,"
Pat Santoro
, current Lehigh Wrestling Head Coach stated in an article written after the passing of Greg. "He made such a positive impact on the sport of wrestling and an even greater impact on his wrestlers."
"In 1973, my dad worked at a wrestling clinic in California and discovered he loved TEACHING wrestling." His daughter Christine shared. "Embedded in his coaching philosophy were life lessons that his athletes could use on the mat and later in life - beyond competition. It is so exciting that 50 years after that pivotal California wrestling clinic, his legacy will continue to support athletes and coaches through the Greg Strobel Legacy Fund."
His daughter Jennifer added "his love, passion, and desire to positively influence others' lives were paramount to him. Family, friends, co-workers, strangers - it didn't matter. The Greg Strobel Legacy Fund will continue to bring positive attitudes and outcomes to the sport of wrestling and beyond."
Greg was passionate about helping his athletes and coaches reach their full personal, professional, and athletic potential. This fund will help continue Greg's legacy of creating great leaders on and off the mats and ensure long term financial stability for the LVWC.
To learn more or to donate please contact: Kerry McCoy, LVWC Executive Director & Head Coach at (301) 357-2618 or kerry@lehighvalleywrestlingclub.com or visit
//lehighvalleywrestlingclub.com/donate
.
###
The Lehigh Valley Wrestling Club is a 501-C-3 Non Profit organization incorporated in the state of Pennsylvania and recognized by USA Wrestling as an Olympic Regional Training Center Site. Our goal is to become the prime location for athletes who want to pursue World Championship and Olympic teams and set themselves up for success after their competitive careers come to a close.