News
USA Wrestling
College
Women
USAW
NCAA Div. III Penn State Altoona adds varsity men's and women's wrestling for 2024-25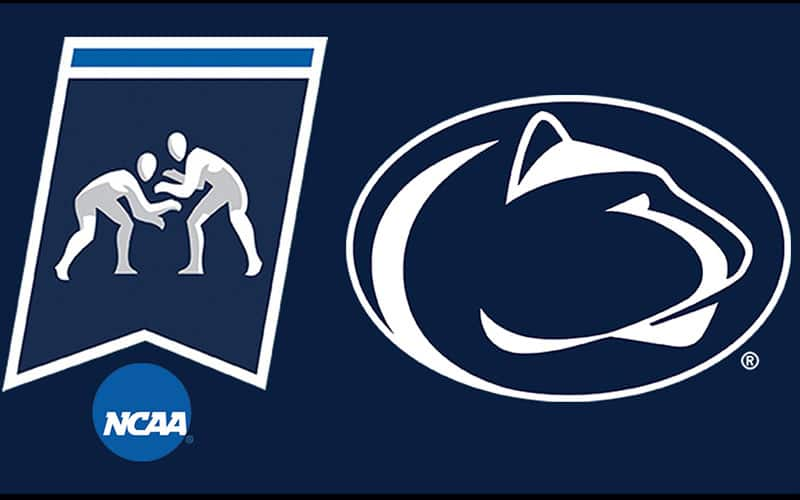 ALTOONA, Pa. –
Penn State Altoona Athletics
announced on Wednesday the addition of
men's and women's wrestling
to its
NCAA Division III
varsity sport offerings.
The two teams will begin intercollegiate competition in 2024-25, and a head coaching position will be filled by the start of 2024. Penn State Altoona's total of NCAA Division III teams will rise to 16 after the additions.
"Penn State Altoona is excited to add men's and women's wrestling to our lineup of teams for the 2024-25 academic year," said Penn State Altoona Director of Athletics Brent Baird. "Sitting in the heart of central Pennsylvania, it is a natural fit to have wrestling as part of our NCAA Division III program. There is no better group of passionate wrestling fans than here in this region."
The implementation of men's wrestling marks the reintroduction of the program at the Ivyside campus, as Penn State Altoona sponsored the sport beginning in the 1971-72 season until its discontinuation in the 1980s. The program achieved success during its stint as a varsity sport at Altoona Campus, including the 1972-73 men's wrestling team that won the Penn State Commonwealth Championship and was inducted into the Penn State Altoona Athletics Hall of Fame this past April.
Women's wrestling has been classified as an emerging sport by the NCAA Committee on Women's Athletics, which aims to provide more opportunities for women in collegiate athletics.
"We look forward to starting women's wrestling and supporting this growing sport," said Baird. "We believe this sport will grow even faster now that Pennsylvania has sanctioned it in the high schools, and we want to provide the opportunity for women to continue their participation in it at the college level."
By adding new teams, Penn State Altoona is expanding its slate of NCAA Division III varsity sports for the first time since 2013. The sport additions also represent the start of a new investment in the campus' Department of Athletics by increasing competition opportunities for student-athletes.
"We are thrilled to reintroduce wrestling to our athletic offerings at Penn State Altoona," said Penn State Altoona Chancellor and Dean Dr. Ron W. Darbeau. "This action both honors past legacies and provides additional opportunities for our students to engage more fully outside the classroom. It is also an indication and a promise of impending strategic growth at Penn State Altoona."
The recruitment process for the men's and women's wrestling teams will begin this August. At that time, prospective student-athletes who are interested in being recruited to compete on Penn State Altoona's teams will be able to submit their information on the department's website, www.psaltoonalions.com, or by following this link.
A job posting for the men's and women's wrestling head coach position will be made public this fall.
"We intend to start the search for a head coach during the late fall semester and have them on board by January 1, 2024," said Baird. "I want the head coach to get out there, start developing contacts and assist in the implementation of the program."
Penn State Altoona's men's and women's wrestling teams will compete within the Allegheny Mountain Collegiate Conference, of which the department's other 14 varsity teams are members.