News
USA Wrestling
International
College
High School & Youth
USAW
Memorial services set for wrestling official Rob Williamson on Monday, January 30 in Monticello, Iowa
by Gary Abbott, USA Wrestling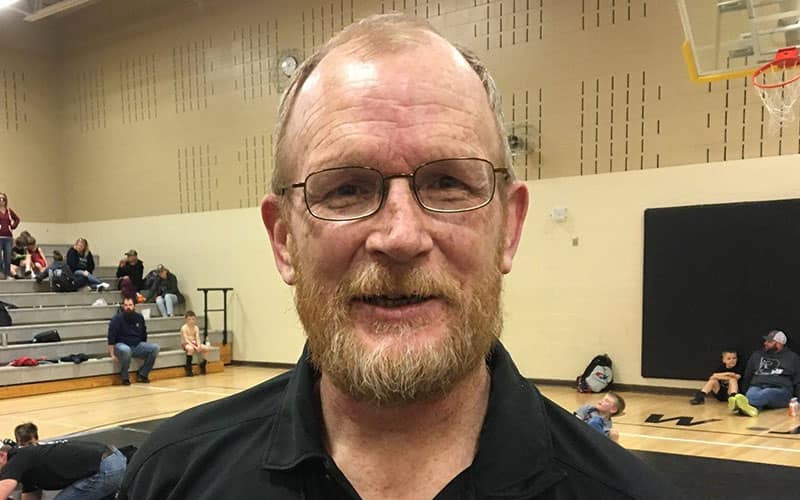 Memorial services have been set for wrestling official
Rob Williamson
of Monticello, Iowa, 58, who passed away unexpectedly at home on Tuesday.
Williamson was the Officials Director for Iowa USA Wrestling and was very active as a referee at USA Wrestling events on the national, regional and state levels. He touched the lives of thousands of youth by providing competition opportunities through his officiating, and has friends through wrestling all across the nation.
A visitation will be held from 11 am – 1 pm Monday, January 30, 2023, at Kramer Funeral Home in Monticello (700 E Oak St, Monticello, IA 52310). It will be followed by a memorial service there at 1:00 p.m., which Rev. Dave Raemisch will conduct. A luncheon will follow the service at the Monticello Eagles Club, which is located at 102 Lindner Ct., Monticello, IA 52310.
Iowa USA Wrestling posted the following, "Our hearts are with the family and friends of Rob Williamson, our good friend and Officials Director."
The family is in need of photos and or videos with Rob. Those pictures and videos will be added into a video memorial of Rob. Please email directly to Shawn Williamson.at swilliamson@ccisd.net
From Rob Williamson's obituary
Rob was born March 7, 1964, in Cedar Rapids the son of Robert and Donna (Nieman) Williamson. Growing up he earned the rank of Star in Boy Scouts. He graduated from Lisbon High School with the Class of 1982, and joined the U.S. Army two weeks after graduation. Rob wrestled in high school and later he wrestled Freestyle and Greco-Roman for the Army. After his competition days were over, he became a Wrestling Official with the Iowa USA Wrestling, eventually becoming the Officials Director. His favorite part of wrestling was working with the younger kids. His career in the army was as a Finance Technician.
Rob Williamson's Obituary