News
USA Wrestling
Women
College
USAW
FloWrestling Duals Series double-header on Friday: Life v Campbellsville women & Oregon State vs. Princeton men
by Gary Abbott, USA Wrestling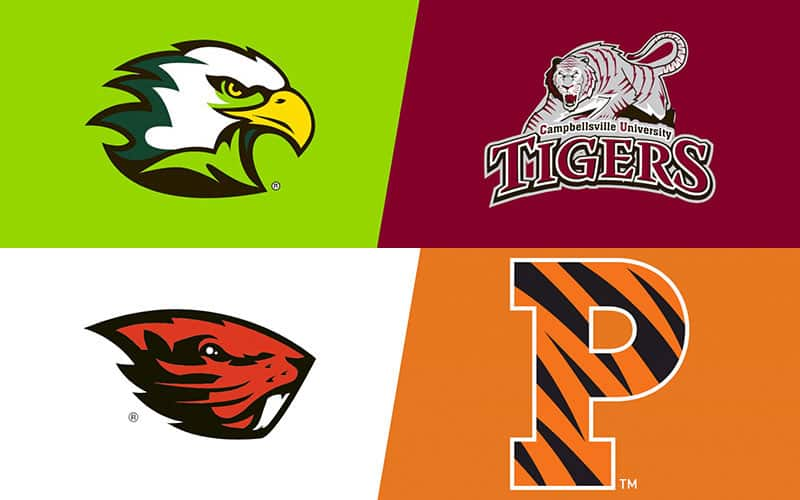 FloWrestling
has been creative in its efforts to bring spotlight on college wrestling dual meets, through its DI Duals Series. Teams are meeting up in FloWrestling's hometown of Austin, Texas, and competing live in a FloWrestling broadcast production.
This weekend brings wrestling fans something new: a major college dual meet between
NAIA women's powers Campbellsville and Life
, then a major college dual meet between
Div. I Princeton and Oregon State men's teams
.
The action begins on Friday with the women's freestyle bout between longtime NAIA rivals No. 4 Campbellsville and No. 3 Life (from most recent NAIA rankings) at 4 p.m. Central time. Campbellsville has won the last two NAIA national team titles, while Life was fourth in last year's NAIA Championships.
They are fresh off the 2023 USMC/NWCA National Duals, where Life placed third and Campbellsville was seventh, and they did not meet in the NAIA women's bracket. The next NAIA poll will not be until January 26, so this dual should have an impact on that ranking.
Life comes to Austin with a 12-1 dual meet record, with its only loss from the semifinals of the National Duals to No. 2 Grand View.
Campbellsville has a 14-3 record coming in. They dropped a December dual to No. 7 Indiana Tech, but was able to avenge that loss in the National Duals seventh-place match. Their two other losses were in the National Duals to No. 5 Menlo and No. 9 Texas Wesleyan.
Life is led by the three McBryde sisters, No. 3 Zaynah (130), No. 5 Jamilah (143) and No. 5 Latifah (155). Defending NAIA champion Peyton Prussin is not expected to compete. A new star in the Life lineup is talented freshman Sarah Savidge (136), who began competing in recent weeks.
Campbellsville has three high ranked wrestlers in their lineup, No. 3 Emma Walker (143), No. 4 Angie Vitiritti (130) and No. 4 Kendra Thompson (155). Campbellsville has a deep lineup, so it would not be a surprise if coach Lee Miracle has a few adjustments in their match.
Prospective Matchups, according to FloWrestling

(current NAIA individual rankings).
101: No. 18 Devyn Gomez (Life) vs Gabrielle Mederios (Campbellsville)
109: No. Jasmine Godinez (Life) vs No. 19 Kelsey Bilz (Campbellsville)
116: Kory Phillips (Life) vs Shea Reisel (Campbellsville)
123: No. 12 Olivia Mottley (Life) vs No. 19 Jackie Ghent (Campbellsville)
130: No. 3 Zaynah McBryde (Life) vs No. 4 Angie Vitiritti (Campbellsville)
136: Sarah Savidge (Life) vs Espi Dorantes (Campbellsville)
143: No. 5 Jamilah McBryde (Life) vs No. 3 Emma Walker (Campbellsville)
155: No. 5 Latifah McBryde (Life) vs No. 4 Kendra Thompson (Campbellsville)
170: Caitlin Cardenas (Life) vs Sierra Chavez (Campbellsville)
191: No. 7 Catherine Palmieri (Life) vs Liliana Vergara (Campbellsville)
These two teams will tangle again this season, first at the Mid South Conference Championships, Feb. 23-24 in Georgetown, Kentucky then at the NAIA Nationals in Jamestown, N.D. in March.
FloWrestling Feature: Rivalry Renewed: Life And Campbellsville Have A Championship History
FloWrestling Life vs Campbellsville event page
Campbellsville vs. Life Live FloWrestling Broadcast
Princeton and Oregon State come into Austin without a team ranking from the most recent NWCA Coaches Poll. Both teams have some high-level individual stars, and also have shown some punch in their dual meet losses. They will start their Friday night dual meet at 7:00 p.m. Central time.
Oregon State's dual meet record is 3-5, but all five of their losses have come to ranked teams. Coach Chris Pendleton has given them a real tough schedule. They dropped duals to No. 1 Penn State, No. 3 Iowa State, No. 6 Cornell, No. 13 Oklahoma State and No. 20 Lehigh.
Princeton has a 0-4 record in duals, with all four losses to Big Ten teams, three with national rankings: No. 14 Wisconsin, No. 18 Rutgers, No. 21 Michigan State and Indiana. Their in-state rivalry loss to Rutgers was by a tight 17-16 score, a dual which ended 16-16 but Rutgers won the criteria.
Princeton is lead by a pair of 2022 NCAA runners-up, No. 2 ranked Pat Glory (125) and No. 4 ranked Quincy Monday (165). Monday recently moved up from 157 to 165 pounds. Another ranked Tiger is No. 24 Luke Stout (197).
Oregon State has more ranked wrestlers, with their highest ranked star being Trey Munoz (No. 7 at 184). Other expected competitors with national rankings are No. 14 Brandon Kaylor (125), No. 17 Jason Shaner (133), No. 21 Cleveland Belton (141), No. 18 Matthew Olguin (165), No. 22 Aaron Olmos (174) and No. 19 Tanner Harvey (197).
.
Prospective matchups, according to FloWrestling

(current FloWrestling rankings)
125: #14 Brandon Kaylor, Oregon State vs #2 Pat Glory, Princeton
133: #17 Jason Shaner, Oregon State vs Sean Pierson, Princeton
141: #21 Cleveland Belton, Oregon State vs Danny Coles, Princeton
149: Noah Tolentino, Oregon State vs Rocco Camillaci, Princeton
157: Isaiah Crosby/Graham Gambrall, Oregon State vs Ty Whalen, Princeton
165: #18 Matthew Olguin, Oregon State vs #4 Quincy Monday, Princeton
174: #22 Aaron Olmos, Oregon State vs Kole Mulhauser, Princeton
184: #7 Trey Munoz, Oregon State vs Nate Dugan, Princeton
197: #19 Tanner Harvey, Oregon State vs #24 Luke Stout, Princeton
285: JJ Dixon/Ryan Reyes, Oregon State vs Matt Cover/Travis Stefanik, Princeton
These teams have not yet had any conference dual meets. Oregon State will start its Pac-12 slate on Sunday against Little Rock. The Beavers are expected to be a force at the Pac-12 Championships this year. Princeton starts its EIWA dual schedule against Ivy opponent Columbia next Friday. Princeton is looking to win the Ivy League dual meet title, then make a run at the EIWA title in March.
FloWrestling Feature: Oregon State vs Princeton - Preview & Predictions
Princeton vs. Oregon State event page
Princeton vs. Oregon State Live FloWrestling Broadcast