News
USA Wrestling
International
USAW
Cheney Haight named National Greco-Roman Developmental Coach for USA Wrestling
by Gary Abbott, USA Wrestling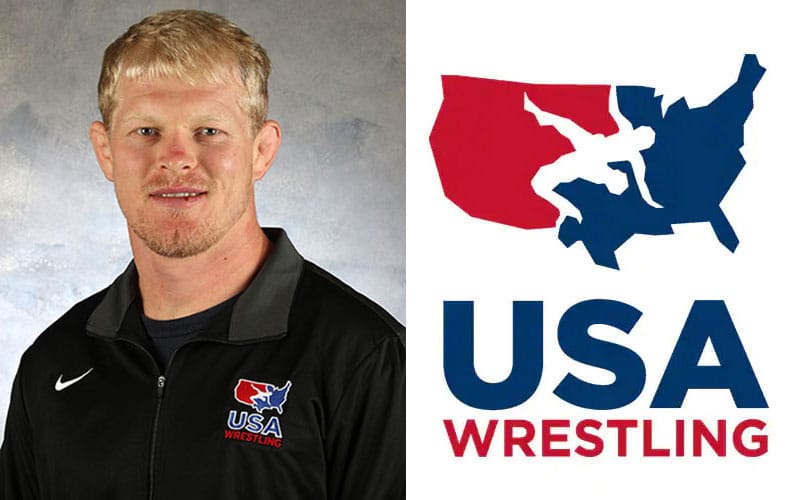 Cheney Haight
of Colorado Springs, Colo., has been named National Greco-Roman Developmental Coach by USA Wrestling, the national governing body for wrestling in the United States.
Haight, a two-time Senior World Team member in Greco-Roman, will work with interim Greco-Roman General Manager
Justin Ruiz
and Assistant National Greco-Roman Coach
Herb House
as part of USA Wrestling's professional Greco-Roman staff.
In his role as Developmental Coach, Haight will develop and coach elite age-group Greco-Roman athletes from across the nation and will lead USA Wrestling's age-group World Championship teams. He will also be part of the Greco-Roman coaching staff at the U.S. Olympic & Paralympic Training Center in Colorado Springs, Colo.
"We are really excited to have Cheney Haight join the USA Greco-Roman staff. He has a lot of experience in coaching and competing in Greco-Roman. We feel he will be a huge asset to the development piece of Greco-Roman in the United States," said interim Greco-Roman General Manager Justin Ruiz.
"I took this job because of my passion for the sport. I am excited about showing the opportunities that we have to our young wrestlers. I know kids love this sport, but they don't always know what opportunities there are for them in Greco-Roman," said Haight.
Haight competed for Team USA in the 2011 Senior World Championships in Istanbul, Turkey and the 2017 Senior World Championships in Paris, France. He won the Pan American Championships three times, claiming gold medals in 2016, 2017 and 2019. He was also a two-time U.S. Senior Nationals Greco-Roman champion, with titles in 2010 and 2017. He competed in the 2005 and 2007 University World Championships.
He began his Senior Greco-Roman career as a member of the U.S. Olympic Education Center team at Northern Michigan University. After graduation, Haight became a resident athlete at the U.S. Olympic & Paralympic Training Center in Colorado Springs.
He was a three-time Utah state high school champion for Timpanogos High School. In 2002, he won the Junior Nationals in Greco-Roman.
Haight served as an assistant coach and sales associate for Suples, Ltd. in Boise, Idaho from 2013-2014, coaching the developmental team in three styles of wrestling, with an emphasis on Greco-Roman and freestyle.
After he completed his competitive career, Haight has been a frequent volunteer coach and training partner at the U.S. Olympic & Paralympic Training Center.
He received his Bachelor of Economics degree from Northern Michigan University in 2009, with a minor in finance.