News
USA Wrestling
College
USAW
Lou Rosselli resigns as OU Head Wrestling Coach
by Michael J. Houck, Univ. of Oklahoma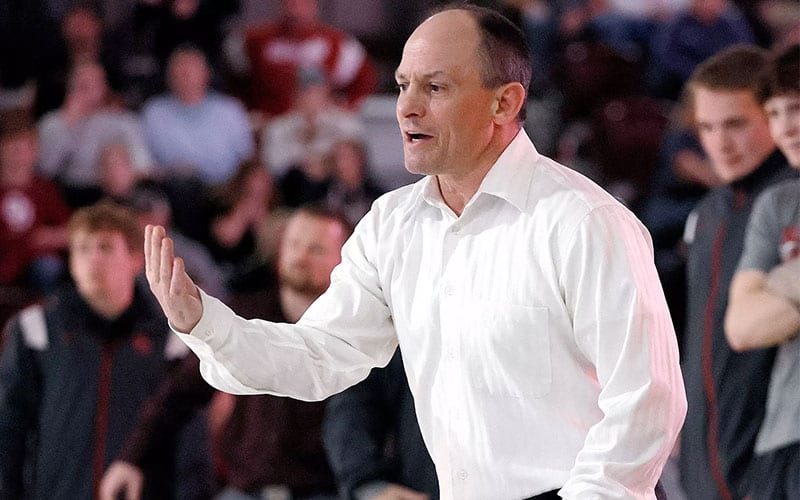 Lou Rosselli photo courtesy of OU Athletics
NORMAN — University of Oklahoma Vice President and Athletics Director Joe Castiglione announced Wednesday afternoon that head wrestling coach Lou Rosselli has resigned.
Rosselli, who was hired at OU in 2016, led the Sooners to a 56-49 dual record in his seven seasons. His wrestlers earned 48 NCAA qualifications and four All-America honors. His 2020-21 team won the program's first Big 12 title since 2002 and finished 24th at the NCAA Championships, the best performance of his tenure.
In addition to the athletics accolades his wrestlers amassed, they also earned 40 Academic All-Big 12 honors.
"Lou has invested a great deal into our wrestling program these past seven years, and we're so grateful for the impact he's made on our student-athletes," said Castiglione. "We sincerely appreciate his service to the university and wish him all the best. As we move forward, we will continue to position our wrestling program to compete at the highest level."
A native of Middleport, N.Y., Rosselli came to OU from Ohio State, where he spent 10 seasons as an assistant coach and then associate head coach, and helped the Buckeyes to the 2015 national title.
"Today I'm stepping down as the head wrestling coach here at OU," said Rosselli. "I'm grateful for the opportunity I had from Joe C. to lead this program. While I had hoped to have accomplished more, I'm optimistic about the future of Oklahoma wrestling. I'm thankful to my current and former student-athletes, our coaching staff, and our fans for their support throughout the years."
Castiglione said the search for a new head coach will begin immediately.