News
USA Wrestling
College
Women
USAW
USA Wrestling to present a major annual award to the nation's best women's college wrestler
by Gary Abbott, USA Wrestling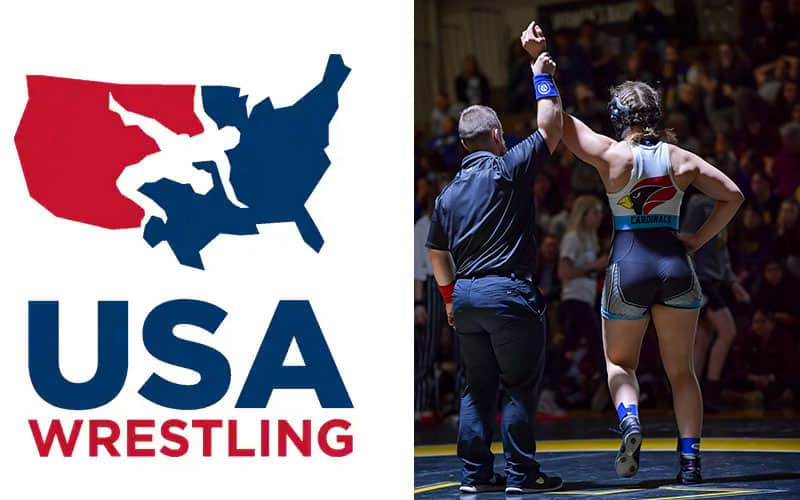 Action image by Jim Thrall, Mat FocusUSA Wrestling
, the national governing body for wrestling in the United States, will annually present a new award to the nation's best women's college wrestler. The first winner will be announced after the conclusion of the 2022-23 college wrestling season in March of 2023.
Women's college varsity wrestlers from all of the recognized college organizations will be eligible, including NCAA, NAIA and NJCAA/junior college programs.
The award will be selected by a vote from three major constituent groups:
wrestling journalists
,
women's college head coaches
and the
fans
. Each of these groups will account for one-third of the vote.
A committee of leaders from these constituent groups will be formed to finalize the details of this award program, as well as to determine an appropriate name for the new honor.
USA Wrestling's goal is to develop the new award, reaching the same significance and impact as other college athletic awards, such as the Dan Hodge Trophy for men's college wrestling, the Heisman Trophy for college football, the Hobey Baker Award for men's college hockey, the Patty Kazmeier Award for women's college hockey, the Naismith College Player of the Year in men's and women's basketball, the Dick Howser Trophy in college baseball, the USA Softball Collegiate Player of the Year and similar college awards.