News
USA Wrestling
High School & Youth
USAW
SPIRE names Mike Kulczycki as Director of Wrestling and Head Coach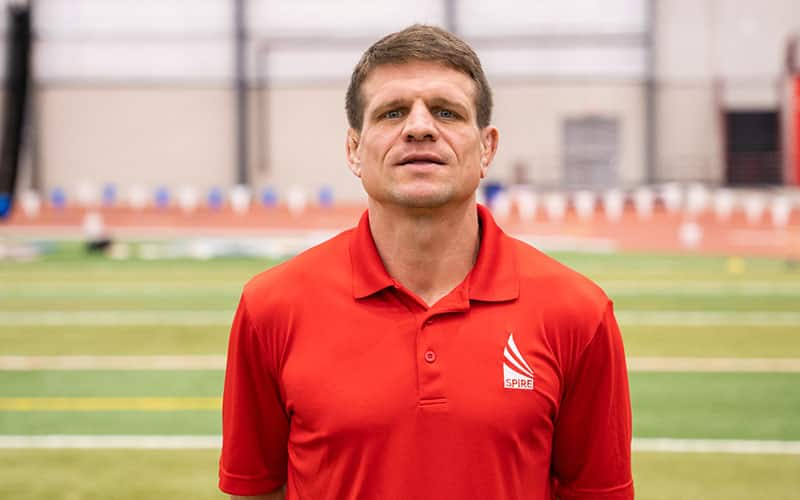 Mike Kulczycki photo courtesy of SPIRE Academy
Geneva, OH—November 3, 2022:
SPIRE Academy
has formally announced that prolific wrestling coach
Mike Kulczycki
has been appointed Director of Wrestling and Head Coach. His name is well-known in the wrestling community due to his extensive resume which includes coaching positions at the highest levels of the sport.
A graduate of the University of Michigan, where was an NCAA All-American and one of the most successful wrestlers in school history, Kulczycki is a perfect fit for taking the SPIRE Wrestling program to the next level. His positions include coaching roles for Division I programs, along with training multiple Olympic-level wrestlers. He was also the assistant coach at the
University of Michigan
under Joe McFarland. During his tenure in Ann Arbor, he coached three NCAA Champions, 25 NCAA All-Americans and 13 BigTen Individual Champions.
Most recently, Kulczycki founded and ran
The Wrestling Factory of Cleveland,
a gym that offers programs meant to supplement the training wrestlers receive at their local school or club. Through this, he was able to train some of the nation's best high school wrestlers, including former St. Edward High School state champion and current Ohio State Buckeye, Paddy Gallagher.
"I'm excited to be part of the SPIRE team and look forward to growing the wrestling academy into a national powerhouse as well as hosting camps and tournaments," Kulczycki explained. "SPIRE Academy is one-of-a-kind place with an amazing team and passionate people. The future is bright here at SPIRE!"
Kulczycki's role at SPIRE won't be limited to simply showing students how to wrestle. As the Director of Wrestling, he plans to implement long-lasting and effective programs that will set athletes up for ultimate success. Utilizing the world class facilities and resources available at SPIRE, he will be able to cater to the needs of each individual under his leadership and develop a customized plan for success.
When looking to the future and what Coach Kulczycki will bring to SPIRE, Co-Managing Director
Ted Meekma
is filled with optimism and excitement.
"SPIRE is very pleased to bring in Mike Kulczycki as our new Wrestling Director/Head Coach. He checks all the boxes: high school state champion, NCAA All-American, Division I collegiate coaching experience and owner/operator of a successful business. Mike's wrestling expertise, his recruiting prowess, his regional knowledge and contacts and his business acumen have all ideally prepared him to lead SPIRE Wrestling for a long time to come. We are lucky to have him."
About SPIRE
SPIRE Academy is a comprehensive academic, athletic, personal skills and career development experience located within a world class event and wellness complex. Constructed on more than 800 acres and 800,000 sq. ft. under roof, SPIRE (www.spireacademy.com) encompasses four divisions: SPIRE Academy, an accredited college preparatory international boarding school and multi-sport/specialty training and development academy for 9-12 graders and a post grad program; SPIRE Institute, the research and development arm studying performance improvement across multiple disciplines; SPIRE Events, a facility and team that hosts local, national and international tournaments and events with the NCAA, the Big East, Big Ten and Atlantic 10 conferences, Olympic trials and world championship qualifiers; and SPIRE Fit, a community membership-based fitness, swim and health center open to the public. Sports currently featured on campus include swimming, track and field, basketball, esports, drone racing, wrestling, soccer and lacrosse.