News
USA Wrestling
College
USAW
Garden State Grapple "Big Ten vs. EIWA" duals to feature eight Div. I teams in Newark, N.J., December 4
by Bill Hanousek, Prudential Center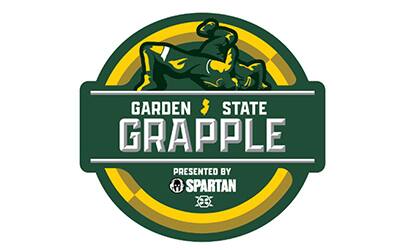 NEWARK, NJ (August 31, 2022) – Prudential Center, the world-class sports and entertainment venue located in Newark, NJ, announced today the return of "Garden State Grapple, presented by Spartan Combat" on Sunday, December 4th. This exciting dual meet event will feature Rutgers, Wisconsin, Michigan State, and Indiana from the Big Ten Conference (Big Ten) and Binghamton, Drexel, Penn, and Princeton from the Eastern Intercollegiate Wrestling Association (EIWA).
Garden State Grapple, New Jersey's premier collegiate college wrestling dual meet event, will feature five teams who were ranked in the final top 25 NWCA Coaches poll of the 2021-22 season: Wisconsin (7), Rutgers (14), Michigan State (15), Penn (18), and Princeton (22). Additionally, Binghamton (9) and Drexel (16) were ranked in the final NWCA/NDS Mid-Major Top 20 poll.
The Garden State Grapple will feature 45 previous NCAA Tournament qualifiers. Headlining that group are 13 previous All-Americans including a program record for Wisconsin who will return their most All-Americans to start a season with five. Rutgers returns three previous All-Americans, John Poznanski (2021), Jackson Turley (2021), and Sammy Alvarez (2020). Princeton is led by two 2022 National Championship runner ups, Patrick Glory who is a three time All-American and Quincy Monday who is a two time All-American. Binghamton, Michigan State, and Penn each have one previous All-American.
Approximately 2:00pm – Dual Meet Round #1
Mat 1 - Indiana vs. Drexel
Mat 2 - Rutgers vs. Penn
Mat 3 – Wisconsin vs. Princeton
Mat 4 – Michigan State vs. Binghamton
Approximately 4:00pm – Dual Meet Round #2
Mat 1 - Indiana vs. Binghamton
Mat 2 - Rutgers vs. Drexel
Mat 3 – Wisconsin vs. Penn
Mat 4 – Michigan State vs. Princeton
Tickets for "Garden State Grapple, presented by Spartan Combat" start at $25.00, and are available starting Wednesday, September 7th at TicketMaster.com and Prudential Center's box office. For Group Sales opportunities for 9 or more people, call 973-757-6000 or email GroupEvents@PruCenter.com; for Premium Seating opportunities, visit //PruCenter.com/Premium.
"We're excited to return to Prudential Center to compete in the Garden State Grapple right in our own backyard," said Scott Goodale, Rutgers Wrestling Head Coach. "Last year's inaugural event at The Rock was an electric atmosphere, and the Garden State Grapple provides our program with another opportunity to compete with high-quality competition at a top-level venue."
"We are thrilled to be a part of the Garden State Grapple," said Chris Ayres, Princeton Wrestling Head Coach. "The teams in the event are some of the most recognizable in the sport and I expect that this will draw a great crowd. New Jersey has some of the best wrestling in the country, so it makes sense to bring in some great teams for this event."
"Last year's Garden State Grapple was a wonderful event," said Chris Bono, Wisconsin Wrestling Head Coach. "I am looking forward to the awesome crowd and competition. Prudential Center has been a great host and I am extremely thankful the Badgers were invited back. We look forward to competing in the state of New Jersey."
"This is a great opportunity for our guys to compete against very good teams and also be in a big-time venue like Prudential Center," said Roger Chandler, Michigan State Wrestling Head Coach. "I'm a big believer in dual-meet competition and this is a great event that will have a great atmosphere for our team."
"The Penn Wrestling program is aiming big and has consistently been making the climb nationally," said Roger Reina, University of Pennsylvania Wrestling Head Coach. "We believe the EIWA vs. Big Ten format will bring next-level excitement to an already impressive day of NCAA D1 wrestling, in one of the nation's premier hotbeds with easy access for many of our alumni & fans to enjoy."
"Our team is excited and grateful for the opportunity to compete in the Garden State Grapple," said Angel Escobedo, Indiana Wrestling Head Coach. "We are thankful for all the hard work being put into organizing this event and we look forward to competing against some great teams."
"We are looking forward to the Garden State Grapple and this Big Ten – EIWA show down," said Matt Azevedo, Drexel Wrestling Head Coach. "This is going to be a premiere event that brings two of the NCAA's premiere wrestling conferences together. For Drexel Wrestling, this is an opportunity to compete against two quality Big Ten teams and showcase our program on a national level."
"We are extremely excited to compete in the EIWA vs Big Ten Garden State Grapple at Prudential Center," said Kyle Borshoff, Binghamton Head Coach. "Competing with Indiana and Michigan State early in the season will give us a great way to assess our team and will ultimately set us up for year-end success. I am looking forward to the unique opportunity this event provides to Binghamton Wrestling."
"Spartan Combat is extremely excited to return as Presenting Partner for the second annual Garden State Grapple event," said Joe De Sena, Founder and CEO of Spartan Combat. "Coming off an extremely successful first event last year we look forward to continuing to work with Prudential Center to build the sport of College Wrestling in the great State of New Jersey. The talent that will be on display for this year's unique dual meet event will deliver an action-packed afternoon of wrestling that you will not want to miss."
"Building off the momentum from our initial foray into college wrestling last season, we are proud to host once again one of the nation's marquee dual meet events. This year's format of the Big Ten versus the EIWA promises to deliver non-stop action at every weight class. Kudos to Coach Goodale at Rutgers for his vision to try to pull together such an ambitious project, and we are extremely thankful to all eight teams for their flexibility to create the most exciting matchups for the sport. We were thrilled to host the stars of the entertainment world with the recent VMA's, and now we cannot wait for college wrestling to be back on center stage at Prudential Center."
The current event schedule and future updates can be
viewed HERE
.
In addition to the Garden State Grapple event, Prudential Center recently announced the return of two exciting College Basketball events. The Never Forget Tribute Classic featuring the Villanova Wildcats coming off their third NCAA Final Four appearance since 2016, taking on former Big East rival the Boston College Eagles taking place on December 10, 2022. Also announced was the sixth edition of the Invesco QQQ Legacy Classic, a college basketball showcase featuring Historic Black Colleges and Universities (HBCU), will have Morgan State University versus Delaware State University and Norfolk State University versus Hampton University on February 4, 2023.
ABOUT PRUDENTIAL CENTER:
Prudential Center is the world-class sports and entertainment venue located in downtown Newark, New Jersey. Opened in October 2007, the state-of-the-art arena is the home of the National Hockey League's (NHL) three-time Stanley Cup Champion New Jersey Devils, Seton Hall University's NCAA Division I Men's Basketball program, and more than 175 concerts, family shows and special events each year. The arena is also home to the GRAMMY Museum Experience Prudential Center, which opened its doors to the public in October 2017. The 8,200-square-foot experience marks the first GRAMMY Museum outpost on the East Coast and features a dynamic combination of educational programming and interactive permanent and traveling exhibits, including a spotlight on legendary GRAMMY winners from New Jersey. Ranked in the Top 10 nationally by Pollstar, Billboard and Venues Today, Prudential Center is recognized as one of the premier venues in the United States, and hosts over 2 million guests annually. For more information about Prudential Center, visit PruCenter.com and follow the arena on Facebook, Twitter and Instagram @PruCenter. Prudential Center is a Harris Blitzer Sports & Entertainment property.