News
USA Wrestling
College
Women
USAW
NJCAA Snow College in Utah to compete in men's, women's wrestling
by Snow College Athletics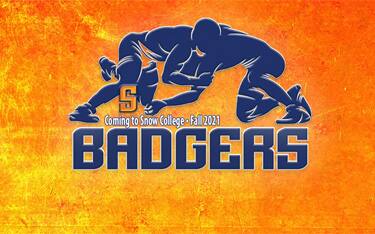 EPHRAIM, Utah (June 21, 2021) -- Snow College Athletics Director Rob Nielson today announced Snow College will be adding men's and women's wrestling, beginning fall semester 2021.
"We are excited to be able to announce the addition of men's and women's wrestling," Nielson said. "Wrestling for both men and women is a very popular sport here in the state of Utah. With only limited collegiate level opportunities in Utah, it made sense for us to add wrestling to our lineup of highly competitive sports."
Snow College President, Bradley J. Cook, said the wrestling program will be located on the Richfield campus as a way to enhance the college experience for those who attend there.
"It is appropriate that we situate the wrestling program in Richfield as a way to continue building campus life and activities for that campus," Cook said. "Central Utah is the center of gravity for top-notch high school wrestling programs, and we look forward to building national-championship caliber teams."
Home matches will be held at the Sevier Valley Center in Richfield. The Richfield campus is located just over 50 miles south of Ephraim.
A search will begin immediately to hire a head coach for both the men's and women's programs. More information regarding the wrestling programs will be released as it becomes available.
With the addition of wrestling, Snow College, a Division-I member of the NJCAA, will now sponsor 14 different teams, including football, men's and women's basketball, women's volleyball, men's and women's soccer, softball, e-sports, men's and women's rodeo, the Badgerettes (dance team) and the cheer team.