News
USA Wrestling
International
College
High School & Youth
Women
USAW
Hall of Fame biography: Gary Abbott, Order of Merit
by National Wrestling Hall of Fame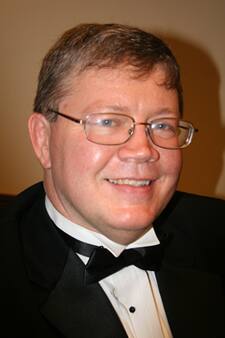 Since 1988, Gary Abbott has served as the media face of USA Wrestling, traveling to major wrestling events in the United States and around the globe, including eight Olympic Games, dozens of senior and age-group World Championships and 38 straight NCAA Championships.
Currently the Director of Communications and Special Projects, he is responsible for USA Wrestling communications, including publications and other media platforms, media relations, promotions, public relations and special projects. Abbott oversees USA Wrestling's magazine USA Wrestler and handles the organization's corporate communications program. In 2013, he was a prominent figure in wrestling's fight to remain an Olympic sport, serving on the Committee for the Preservation of Olympic Wrestling.
For decades, Abbott has been a pioneer in building women's wrestling, including creating a national girls' high school wrestling poll and helping women's wrestling receive emerging sport status from the NCAA. He has promoted the growth of wrestling by providing coverage for all of wrestling's disciplines. He manages USA Wrestling's Associated Styles program, including grappling and beach wrestling. Abbott has been instrumental in the growth of Cadet and Junior Nationals, which drew a record 5,400 athletes in 2019.
Prior to joining USA Wrestling, he was editor of Wrestling Masters from 1982-87, creating content and producing the national magazine. He also served as publicist for the National Wrestling Coaches Association and developed the NWCA Division I Coaches Poll. He founded the ASICS Tiger High School Wrestling All-American Team in 1985.
Abbott was a four-year starter on Boston University's varsity wrestling team, competing for Hall of Fame coach Carl Adams, and also wrestled at Harborfields High School in New York. He received the Publicist of the Year award from the National Wrestling Media Association in 1991 and won the organization's Publication of the Year in 1996. In 1992, Amateur Wrestling News presented him with its Bob Dellinger Award as wrestling writer of the year. He was the 2005 AWN Man of the Year, and received the 2005 NWCA Meritorious Service Award. Abbott was one of three founders of the NWMA in 1988 and served as its president from 1991-92.
He has served as chairperson of the Hall of Fame's Distinguished Members screening committee and as a member of the selection and veterans committees. Abbott served on the steering committee of the Olympic Public Relations Association and participated in the Team USA Leadership Certificate Program, which is the flagship leadership development program for the U.S. Olympic and Paralympic Movements. He received his bachelor's degree in journalism from Boston University in 1982 and a master's degree in sports administration from the University of Northern Colorado in 2009.
For a lifetime of dedication to chronicling, promoting and supporting the sport of wrestling on every level, Gary Abbott is honored with the Order of Merit by The National Wrestling Hall of Fame.