News
USA Wrestling
College
Athlete of Week
USAW
Caleb Henson named USA Wrestling Athlete of the Week
by Gary Abbott, USA Wrestling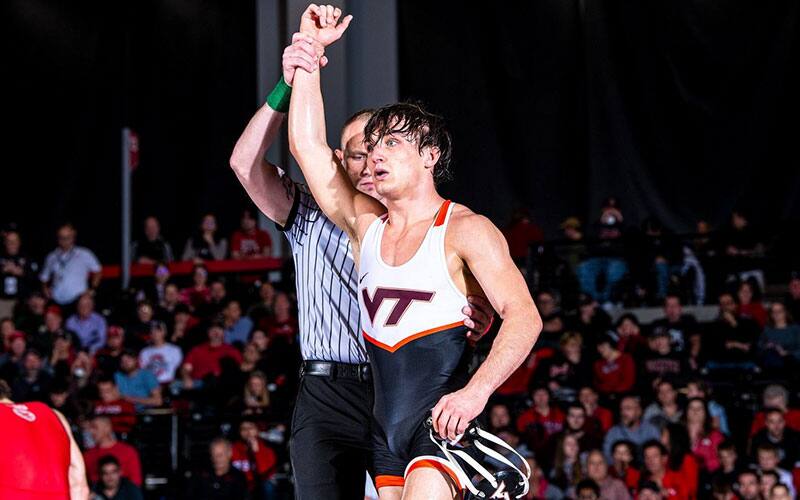 Caleb Henson arm raise image by Sam Janicki.Caleb Henson
(Cartersville, Ga., Virginia Tech University) has been selected as USA Wrestling Athlete of the Week on November 17, 2022.
Henson, a true freshman who was ranked No. 27, scored a stunning upset against No. 2 Sammy Sasso of Ohio State at the dual meet held in Columbus, Ohio on November 11.
Henson was competing in his first college dual meet. Sasso scored the first takedown and led 3-1 in the third period, but Henson scored a takedown with 20 seconds left to tie it at 3-3 and force overtime. Henson secured a takedown in overtime to emerge with a 5-3 sudden victory win.
Henson was also named ACC Wrestler of the Week for his achievement.
Each week USA Wrestling will select an Athlete of the Week based upon performance within wrestling for that week. The selection committee will consider any level of wrestling from youth programs through the senior level.
To nominate a wrestler for this honor please send the athlete's name, wrestling program, weekly accomplishments and career accolades to USA Wrestling Director of Communications Gary Abbott at gabbott@usawrestling.org.