News
USA Wrestling
International
Women
USAW
Katherine Shai joins Titan Mercury Board of Directors
by Titan Mercury Wrestling Club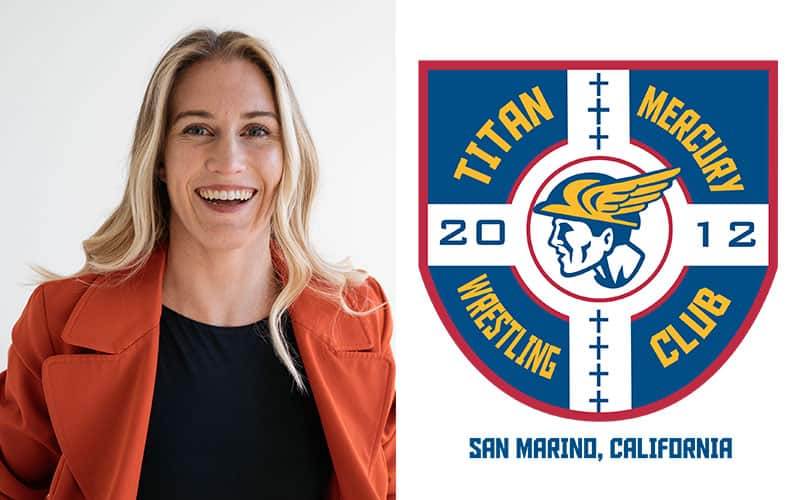 Following the U.S. Open Championships,
Titan Mercury Wrestling Club
Founder and Chairman of the Board
Andy Barth
announced that
Katherine Shai
has been appointed to the club's Board of Directors.
"We are delighted to add Katherine Shai to our board. Katherine brings a wide array of valuable and recent experience that we feel will expand the perspectives of our board. She brings a tremendous spirit of cooperation combined with a drive for excellence that is consistent with Titan Mercury's mission," said Barth.
Katherine Shai is a 7x National Team Member for Team USA and competed for the Titan Mercury WC from 2019 to 2021. Throughout her long career, she was top 10 in the world, a multi-time international medalist, University World Champion, Dave Schultz International Champion, 2x College National Champion, US Open Champion, and was 3rd at the 2012 and 2016 Olympic Team Trials and 2nd in the Challenge Tournament for the 2020 U.S. Olympic Team Trials.
Shai's appointment to the board marks the first time a former TMWC athlete has attained this position.
TMWC's Executive Director
Jonny Ruggiano
commented upon Katherine joining the board, "You could not ask for a better representative of a former TMWC athlete and leader than that of Katherine Shai. Katherine is forward thinking; she understands the relationship that TMWC has with our athletes firsthand, and she is an incredible collaborator."
In addition to her new role with TMWC, Katherine is currently mentoring and coaching athletes all over the country, as well as speaking on her experiences as a professional athlete in the challenging sport of wrestling. She started the athlete, parent, and coaching resource LuchaFIT. She aims to help more athletes and coaches grow in the sport of wrestling through her story and leadership. She serves as a Board Member of USA Wrestling and was a founding Board Member for Wrestle Like a Girl. She is a mother of two and resides in Denver, CO.
Regarding joining the board, Katherine commented, "I am incredibly honored to join the ranks of the TMWC Board, which is made up of excellent representatives focused on driving our sport forward. I plan to share my insights as a recent competitive athlete to help elevate the voice of the athlete and continue the legacy of an already well-established wrestling club."
In addition to Katherine Shai, other members of TMWC's Board include:
1. Andrew F. Barth: Founder/ Chairman of the Board
2. Martin Flores: Board Member and TMWC Youth Director
3. Carl Fronhofer: Board Member
4. Afsoon Roshanzamir Johnston: Board Member
5. Kerry McCoy: Board Member
6. Rich Puleo: Non-Voting Board Member – Legal Counsel to the Board
7. Mike Savini: Board Member
8. Hooman "Mo" Tavakolian: Board Member
9. Yero Washington: Board Member
For complete bios on all Titan Mercury's Board members, go to:
https://titanmercury.com/board/