Distinguished Member — Jimmy Jackson
by National Wrestling Hall of Fame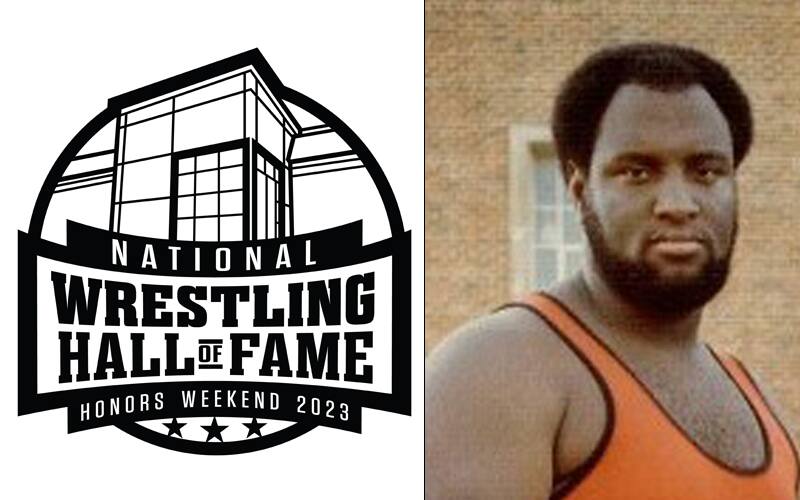 Jimmy Jackson was a three-time NCAA champion and Big Eight Conference champion for Oklahoma State University.
He passed away at 51 years old in 2008, suffering from diabetes and congestive heart failure.
Jackson and Lee Kemp, a Distinguished Member inducted into the Hall of Fame in 1990, became the first African-American wrestlers to win three NCAA championships in 1978.
Listed at 6-foot-6 and 350 pounds, Jackson had a career record of 88-9-2 with 44 falls, including 29-0 with 11 falls as a senior.
He defeated Jeff Blatnick, a Distinguished Member inducted in 1999, in the 1978 NCAA tournament and Greg Gibson, a Distinguished Member inducted 2007, in the 1976 NCAA tournament.
He helped Oklahoma State go 61-5 in duals and was inducted into Oklahoma State University Athletics Hall of Honor in 2007.
Competed in the 1976 Olympics as a 19-year-old college sophomore, winning his opening match by technical fall over Harry Geris of Canada, also an Oklahoma State wrestler, before losing to gold medalist Soslan Andiyev of the Soviet Union and silver medalist József Balla of Hungary.
Jackson defeated Greg Wojciechowski to qualify for the 1976 team and was an alternate to Wojciechowski for the 1980 team that did not compete because of the United States boycott.
Jackson was a three-time World Cup champion and won a gold medal at the Pan American Championships in 1987.
He was the 1974 Michigan Class A state champion for Ottawa Hills High School in Grand Rapids, Michigan.