News
USA Wrestling
College
Women
USAW
Inaugural CCIW Women's Wrestling Championship set for Jan. 29 in Naperville, Ill.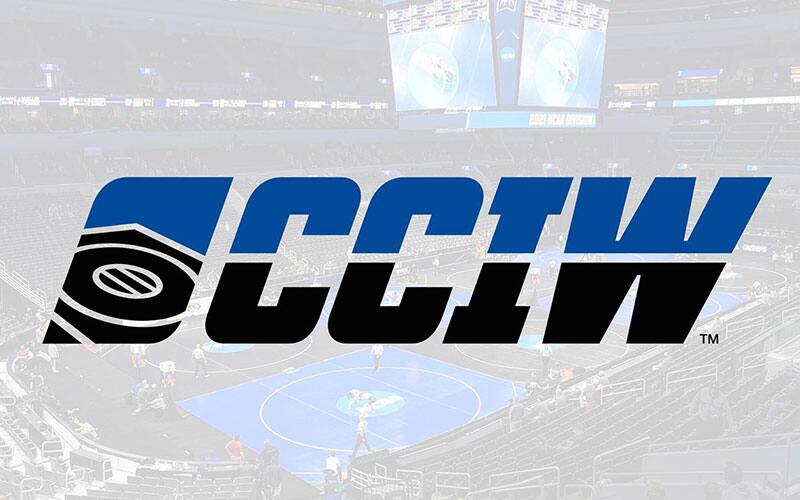 NAPERVILLE – The College Conference of Illinois & Wisconsin (CCIW) will become the first NCAA Division III conference to host a league-wide women's wrestling championship when five programs converge on North Central's Merner Field House in Naperville on Sunday, Jan. 29 for the inaugural CCIW Women's Wrestling Championship.
CCIW core members Augustana, Carthage and North Central will join associate members Aurora and Lakeland for the event that is scheduled to begin at noon.
Coaches will meet virtually this Thursday, Jan. 26 to establish seeding for the championship. Weigh-ins prior to the tournament next Sunday in Naperville are set for 10 a.m.
Preliminaries, semifinals and finals will be continuous on two mats. The championship and consolation bouts for each weight class will take place at the same time. All championship-round matches will be six minutes in length.
Women's wrestling – selected for the NCAA Emerging Sports for Women program on August 1, 2020 – was introduced by CCIW Executive Director Maureen Harty as the conference's 26th sport on Aug. 30, 2022. It marked the fifth addition of sport sponsorship by the league since 2014 and made the CCIW just the third Division III conference in America to sponsor at least 26 sports. Illinois Wesleyan will become the sixth CCIW women's wrestling member in 2023-24 after announcing the addition of its program last November.
Host North Central will enter the championship as the nation's top-ranked tournament team by the National Wrestling Coaches Association, boasting a total of 13 nationally ranked individuals. Among the ranked Cardinals are Tiera Jimerson at 155 pounds and Yelena Makoyed at 170 pounds, both #1 in the NWCA.
Aurora is currently ranked #14 in the team tournament rankings by the NWCA, led by Alexis Janiak's #5 national ranking at 130 pounds. The Spartans were the sixth-place team at the Albion College Invitational on Nov. 20 and have also earned dual wins in 2022-23 over Hiram (Nov. 12) and Eureka (Dec. 15).
Carthage has joined North Central and Aurora as nationally ranked squads this season and owns a 20-18 dual win over the Spartans – then ranked #10 nationally – on Jan. 12.
Augustana has produced dual victories this season over Carthage, Quincy and Eureka and also turned in strong tournament performances at Wisconsin-Stevens Point, Luther and North Central.
Lakeland has competed against a challenging, busy schedule, participating in 10 duals across Wisconsin and Michigan since Nov. 12. The Muskies placed ninth at the North Central Open on Dec. 11.