News
USA Wrestling
International
USAW
U.S. Open Senior Freestyle Preview: Olympic champion Steveson returning; World champion Cox moving up
by Richard Immel, USA Wrestling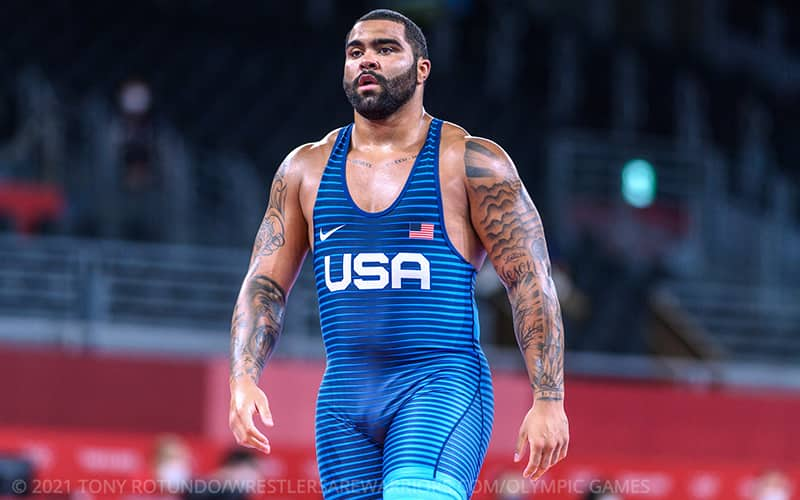 Photo: 2020 Olympic champion Gable Steveson will make his return to freestyle wrestling competition at the U.S. Open in Las Vegas. (Tony Rotundo/WrestlersAreWarriors.com)
The U.S. Senior Men's Freestyle Open field is shaping up to be a banger at the 2023 Pritchard Company U.S. Open, presented by FloWrestling. The winner in each weight class qualifies for Final X in Newark, N.J., June 10, and guarantees themselves at least the No. 2 position on the 2023-24 Men's Freestyle Senior National Team.

With the Olympic year just around the corner, athletes are now making strategic moves in anticipation for Paris 2024. Fans in Las Vegas can expect to see top stars returning to the fold, several key contenders shuffling weight classes, and unexpected Cinderella runs that will shape who represents the U.S. at the 2023 World Championships in Belgrade, Serbia, this fall.
The talk of the wrestling town of late has been the surprise return of 2020 Olympic Champion Gable Steveson. He will throw his name in the ring in a deep 125 kg field that includes two-time World medalist Nick Gwiazdowski, plus the reigning Dan Hodge Trophy winner and Junior World champion Mason Parris, among others.
Two-time World champion and Olympic bronze medalist J'den Cox is moving up to challenge for the 97 kg spot. This has created quite a logjam of emerging contenders moving to 92 kg, a weight class which Cox has owned since 2018.
Another chapter in the longstanding rivalry between past NCAA champions and age-group World medalists Zahid Valencia and Mark Hall is likely to be recorded at 86 kg.
Newly minted NCAA champion and two-time age-group World medalist Vitali Arujau will look to continue his hot streak, challenging 2022 U.S. World Team member Seth Gross and a wildly deep 61 kg division.
Not to mention, three-time age-group World champion and three-time NCAA champion Spencer Lee is set to enter the 57 kg field. It'll be Lee's first outing since the NCAAs, where he fell just short of joining the four-timer club, and his first major freestyle competition since a gold medal run at the 2019 Senior Nationals.

The Senior men's freestyle tournament will take place April 27-28 at South Point Arena. Action will begin at 10 a.m. (PT) both days. Semifinals are scheduled for 6 p.m. (PT) on Thursday, and finals are set for 6 p.m. on Friday.
Single day and all session ticket options are available to purchase online through the South Point Box Office. Those unable to attend the event can stream every match from Las Vegas live on FloWrestling.com.
The updated entry lists for each weight class as of April 20 are provided below. More high-level athletes are expected to enter the field in Las Vegas over the coming days, most notable of which are Jason Nolf, Carter Starocci and Aaron Brooks of Nittany Lion Wrestling Club.
57 kg
Current National Team members entered: No. 3 Zane Richards

2022 U.S. Open All-Americans: 1st – Matthew Ramos; 2nd – Anthony Molton; 3rd – Jakob Camacho; 4th – Gregory Diakomihalis; 5th – Caleb Smith; 6th – Aden Reeves; 7th – Gabriel Townsell; 8th – Noah Cortez


Top contenders
The long-awaited return of Lee to freestyle competition headlines the storylines at 57 kg. His last Senior level tournament came at the 2019 Senior Nationals where he picked up quality wins over the likes of Nathan Tomasello and Vitali Arujau, all in dominant fashion. If Lee picks up where he left off, he will be hard to beat in Las Vegas. Two-time NCAA champion Nick Suriano, NCAA champion Patrick Glory and U.S. National Team member Zane Richards round out the list of top contenders who could challenge Lee for the title. The 57 kg champion will advance to face Thomas Gilman Final X.

57 kg entries (as of April 20)
| | | |
| --- | --- | --- |
| First Name | Last Name | Team |
| Jakob | Camacho | Wolfpack Wrestling Club |
| Jakob | Lyons | Oklahoma |
| Nick | Suriano | Sunkist Kids Wrestling Club |
| Yevier | Lopez | Florida |
| Juan | Diaz | California |
| Zane | Richards | Titan Mercury Wrestling Club (TMWC) |
| Patrick | Glory | New Jersey RTC |
| Ryan | Miller | Pennsylvania RTC |
| Caleb | Smith | North Carolina |
| Cooper | Flynn | Southeast Regional Training Center, Inc |
| Benjamin | Monn | Patriot Elite Wrestling Club |
| Francisco | Barrera | The Factory Wrestling Club |
| Landen | Fischer | Wolves Wrestling Club |
| Fabian | Gutierrez | Cane Nation Wrestling Club |
| Michael | Tortorice | Knights RTC |
| Koy | Caldwell | Utah |
| Sheldon | Seymour | Lehigh Valley Wrestling Club |
| Stevo | Poulin | Northern Colorado Wrestling Club |
| Brandon | Meredith | Jackrabbit Wrestling Club |
| Dalton | Henderson | Davis Wrestling Enterprises, LLC |
| Devane | Dodgens | Morris Fitness Wrestling Club |
| Eathon | Rider | Shafter Youth Wrestling |
| Darrion | Harris | California |
| Anthony | Romero | New York |
| Spencer | Lee | Hawkeye Wrestling Club |
| Patrick | Jones | Wellington High School Wrestling |
| Hayden | Narruhn | Oregon |
| Mitchell | Lofstedt | Oregon |
| Peter | Del Gallo | Maine |
61 kg
Current National Team members entered: No. 1 Seth Gross, No. 2 (at 57 kg) Vitali Arujau, No. 3 Daniel DeShazer

2022 U.S. Open All-Americans: 1st – Nico Megaludis; 2nd – Joshua Rodriguez; 3rd – Jesse Mendez; 4th – Daniel DeShazer; 5th – Tyler Graff; 6th – Seth Gross; 7th – Josh Kramer; 8th – Cullan Schriever


Top contenders
61 kg has developed into one the deepest weight classes fans will see in Las Vegas. Gross is the reigning No. 1 here, but he will have to navigate a mine field of credentialed competitors to secure a Final X berth. Current U.S. National Team members Arujau and Daniel DeShazer, 2018 World bronze medalist Joe Colon, past U.S. Open champions Nico Megaludis and Cody Brewer, 2018 Final X champion Nahshon Garrett, and two-time U.S. National Team member Nathan Tomasello are the proven, upper echelon of this bracket. The 61 kg champion will advance to Final X and will await the winner of the World Team Trials Challenge Tournament.

61 kg entries (as of April 20)
| | | |
| --- | --- | --- |
| First Name | Last Name | Team |
| Aden | Valencia | California Regional Training Center (CA RTC) |
| Daniel | DeShazer | Gopher Wrestling Club - RTC |
| John | Hernandez | Kentucky |
| Jeffrey | Phillips | Florida |
| Seth | Gross | Sunkist Kids Wrestling Club |
| Cael | Skewes | Utah |
| Nathan | Tomasello | Titan Mercury Wrestling Club (TMWC) |
| Nahshon | Garrett | Lehigh Valley Wrestling Club |
| Shelton | Mack | Titan Mercury Wrestling Club (TMWC) |
| Vitali | Arujau | Titan Mercury Wrestling Club (TMWC) |
| Michael | Colaiocco | Pennsylvania RTC |
| Devan | Turner | Beaver Dam Wrestling Regional Training Center |
| Cristian | Chavez | Norse Wrestling Club |
| Hunter | Sparks | Roseburg High School Wrestling |
| Cole | French | Bulls Wrestling Club |
| Nico | Provo | Connecticut |
| Andrew | Fallon | Massachusetts |
| Nico | Megaludis | Titan Mercury Wrestling Club (TMWC) |
| Austin | DeSanto | Hawkeye Wrestling Club |
| John | Babineau | Viking RTC |
| Jack | Huffman | Viking RTC |
| Cody | Brewer | Southeast Regional Training Center, Inc |
| Joe | Colon | Titan Mercury Wrestling Club (TMWC) |
| Ryan | Crookham | Lehigh Valley Wrestling Club |
| Carson | Taylor | Viking Wrestling Club (IA) |
| Julian | Farber | Panther Wrestling Club RTC |
| Sidney | Flores | Air Force Regional Training Center |
| Taylor | Summers | Western Colorado Wrestling Club |
| Collin | Metzgar | Colorado Mesa Wrestling Club |
| Jayden | Carson | Arkansas Regional Training Center |
| Hunter | Leake | West Coast Regional Training Center |
| Christian | Kirchner | Maryland |
| Cade | Hornback | Illinois |
| Kurtis | Phipps | Buffalo Valley Regional Training Center |
| Evan | Winder | Missouri |
| Cullan | Schriever | Iowa |

65 kg
Current National Team members entered: No. 2 Evan Henderson, No. 3 Joseph McKenna

2022 U.S. Open All-Americans: 1st – Kendric Maple; 2nd – Matthew Kolodzik; 3rd – Ian Parker; 4th – Luke Pletcher; 5th – Patricio Lugo; 6th – Evan Henderson; 7th – Dean Heil; 8th – Cole Matthews


Top contenders
The most consistent performer in the current 65 kg field has been Joseph McKenna, who is No. 3 on the U.S. ladder. He has won three international medals already in 2023, is a two-time Pan American champion, and has won World medals at the Junior and U23 levels. Final X runner-up Evan Henderson ascended to No. 2 in the U.S. last year with a remarkable World Team Trials run. Past Pan-American and NCAA champion Anthony Ashnault, U.S. Open finalist Matthew Kolodzik, and NCAA finalist and 2017 Cadet World teamer Ridge Lovett have the potential to break through. In total, five of last year's U.S. Open All-Americans are back in 2023. The 65 kg champion will advance to face Yianni Diakomihalis in Final X.

65 kg entries (as of April 20)
| | | |
| --- | --- | --- |
| First Name | Last Name | Team |
| Timothy | Nevarez | Yuba Sutter Combat Wrestling Club |
| Alecsander | Freeman | Maurer Coughlin Wrestling Club |
| Jake | Spellman | Crusader Wrestling Club |
| Hayden | Bates | COWA |
| Michael | Clemmensen | Colony Elite |
| Wyatt | Cooley | Missouri |
| Matthew | Kolodzik | New York Athletic Club |
| Ian | Parker | West Point Wrestling Club |
| Jason | Miranda | California |
| Ridge | Lovett | Nebraska Wrestling Training Center |
| Danny | Khoundet | Stallions Wrestling Club |
| Evan | Henderson | Titan Mercury Wrestling Club (TMWC) |
| Joseph | McKenna | Titan Mercury Wrestling Club (TMWC) |
| Luke | Pletcher | Pittsburgh Wrestling Club |
| Joshua | Saunders | Titan Mercury Wrestling Club (TMWC) |
| Luciano | Arroyo | California Regional Training Center (CA RTC) |
| CJ | Composto | Pennsylvania RTC |
| Grant | Martsolf | Indiana |
| Anthony | Ashnault | New York City RTC |
| Tyler | Hunt | Navy Wrestling Club |
| Luke | Lucerne | Navy Wrestling Club |
| Joshua | Koderhandt | Navy Wrestling Club |
| Wyatt | Turnquist | Wolves Wrestling Club |
| Cole | Matthews | Pittsburgh Wrestling Club |
| Paul | Bianchi | Arkansas Regional Training Center |
| Daniel | DeRosier | Nebraska Golden Eagles Wrestling Club |
| Patricio | Lugo | Hawkeye Wrestling Club |
| Ryan | Fleck | Fitz Wrestling Academy |
| Johnny | Robles | California |
| Brandon | Wright | Indiana |
| Kade | Sammons | Minnesota |
| Trent | Lytle | Norse Wrestling Club |
| Kyle | Rowan | Ohio |
| Connor | Thorpe | Panther Wrestling Club RTC |
| Fernando | Soto-Cruz | Oregon |
| Khalid | Brinkley | Georgia |
| Trenton | Donahue | Pennsylvania |
| Elerenzo | Roberson | Colorado |
| Raul | Jimenez | California |
| Hunter | Pfantz | Mustang Wrestling Club |
| Scout | Nash | Idaho |
| Cayden | Rooks | Indiana RTC |
| Caleb | Vallotton | Foothill High School Wrestling |
| Jackie | Gold | New York |
| Jack | Finnegan | Colorado Mesa Wrestling Club |
| Denim | Torgerson | Colorado Mesa Wrestling Club |
70 kg
Current National Team members entered: No. 3 Tyler Berger

2022 U.S. Open All-Americans: 1st – Alec Pantaleo; 2nd – Jordan Oliver; 3rd – Doug Zapf; 4th – Michael Blockhus; 5th – Sam Sasso; 6th – Tyler Berger; 7th – Dayne Morton; 8th – Brock Mauller


Top contenders
2021 Pan-American champion and defending U.S. Open Alec Pantaleo is back to defend his title in Las Vegas. Current U.S. National Team member Tyler Berger, a Bill Farrell Memorial International champion, is top challenger to Pantaleo. Also in the running will be past U.S. Open champion Hayden Hidlay, two-time NCAA finalist Sam Sasso and 2019 Junior World Team member Yahya Thomas. The 70 kg champion will advance to face Zain Retherford in Final X.

70 kg entries (as of April 20)
| | | |
| --- | --- | --- |
| First Name | Last Name | Team |
| David | Simons | California |
| Azim | Azimy | California |
| Austin | Almaguer | Washington |
| Johnathon | Viveros | Central Valley RTC |
| Luke | Ahrberg | Wolfpack Wrestling Club |
| Edward | Scott | Wolfpack Wrestling Club |
| Hayden | Hidlay | Wolfpack Wrestling Club |
| Garrett | Bass | Green Machine Wrestling Club |
| Tyler | Berger | Nebraska |
| Christian | Monserrat | New England Regional Training Center |
| Dayne | Morton | Wolves Wrestling Club |
| Cody | Welker | Team Nazar Training Center |
| Cody | Bond | Boone RTC |
| Dallas | Evans | Florida |
| Jarrett | Jacques | Tiger Style Wrestling Club |
| Alec | Pantaleo | Titan Mercury Wrestling Club (TMWC) |
| Doug | Zapf | Pennsylvania RTC |
| Yahya | Thomas | Wildcat Wrestling Club |
| Tariq | Wilson | Wolfpack Wrestling Club |
| Caleb | Henson | Southeast Regional Training Center, Inc |
| Cameron | Harrell | Maryland |
| Aristotle | Rockwell | Oregon |
| Hans | Rockwell | Oregon |
| Nick | Stampoulos | Bulls Wrestling Club |
| Ty | Raines | Bulls Wrestling Club |
| Kaleb | Burgess | New York |
| Fidel | Mayora | Cliff Keen Wrestling Club |
| Robert | Adams | AJ Wrestling Club |
| Brandon | Lucero | Colorado Springs Freestyle and Greco |
| Jaden | Abas | California |
| Luke | Mechler | Cowboy RTC |
| Daniel | Manibog | Cowboy RTC |
| Teague | Travis | Cowboy RTC |
| Sam | Sasso | Titan Mercury Wrestling Club (TMWC) |
| Julian | Flores | Titan Mercury Wrestling Club (TMWC) |
| Israel | Casarez | Viking Wrestling Club (IA) |
| Jacob | Butler | Oklahoma Regional Training Center |
| Michael | Blockhus | Gopher Wrestling Club - RTC |
| Jakob | Bergeland | Gopher Wrestling Club - RTC |
| Drew | Roberts | Gopher Wrestling Club - RTC |
| Cael | Rahnavardi | Immortal Athletics WC |
| Jarod | Verkleeren | Cavalier Wrestling Club |
| Jaxon | Morlan | Utah |
| Christopher | Kelly | California |
| Zane | Stoddard | San Francisco Wrestling Club |
| Moses | Espinoza-Owens | Sanderson Wrestling Academy |
| Seonghun | Chung | Oregon |
| McCoy | Pace | New York City RTC |
| Nick | Melendez | California |
| Drew | Hobbs | Ohio |
| Tarik | Adkins | NB Elite Wrestling Club |
| Anthony | Ulaszek | Bear Cave Wrestling Club |
74 kg
Current National Team members entered: None

2022 U.S. Open All-Americans: 1st – Jason Nolf; 2nd – Joshua Shields; 3rd – Collin Purinton; 4th – Peter Pappas; 5th – Andrew Cerniglia; 6th – Thomas Gantt 7th – Joshua Ogunsanya; 8th – Evan Delong
Top contenders
U.S. National Team members Jason Nolf and David Carr have yet to enter the Las Vegas field, leaving the 74 kg door wide open for a new talent to emerge. It's easy to picture Junior World champion and two-time NCAA champion Keegan O'Toole making the leap to challenge for the Senior World Team spot. Two-time NCAA champion and U.S. Open finalist Vincenzo Joseph is another top candidate for gold. The 74 kg champion will advance to face Kyle Dake in Final X.

74 kg entries (as of April 20)
| | | |
| --- | --- | --- |
| First Name | Last Name | Team |
| Gabe | Blough | Damaged Ear Wrestling Club |
| Javin | Allen | California |
| Joshua | Shields | Sunkist Kids Wrestling Club |
| Collin | Purinton | Sunkist Kids Wrestling Club |
| Vincenzo | Joseph | Sunkist Kids Wrestling Club |
| Charles | Darracott | California Regional Training Center (CA RTC) |
| Zarik | Anderson | Iowa |
| Elroy | Perkin | West Coast Regional Training Center |
| Chaz | Hallmark | West Coast Regional Training Center |
| Keegan | O'Toole | Tiger Style Wrestling Club |
| Joey | Lavallee | Titan Mercury Wrestling Club (TMWC) |
| Julian | Ramirez | Spartan Combat RTC |
| Thomas | Gantt | Titan Mercury Wrestling Club (TMWC) |
| Andrew | Cerniglia | Navy Wrestling Club |
| Andrew | Dickson | Patriot Elite Wrestling Club |
| Peter | Pappas | Patriot Elite Wrestling Club |
| Loranzo | Rajaonarivelo | Patriot Elite Wrestling Club |
| Hunter | Shaut | Bulls Wrestling Club |
| Brian | Vutianitis | Vision Wrestling Club |
| Luka | Wick | Titan Mercury Wrestling Club (TMWC) |
| Trever | Devestern | Titan Mercury Wrestling Club (TMWC) |
| Kaleb | Young | Hawkeye Wrestling Club |
| Kolbi | Caffey | Carbondale Wrestling Club |
| Tyler | Wagener | Viking RTC |
| Brendan | Kiernan | Massachusetts |
| Bryce | Hepner | Ohio |
| Vincent | Cramer | La Grande Mat Club |
| Cael | Carlson | Gopher Wrestling Club - RTC |
| Joey | Mora | California |
| Evan | Yant | Panther Wrestling Club RTC |
| Ty | Chittum | Virginia |
| Tallin | Johnson | Mustang Wrestling Club |
| Derek | Gilcher | Indiana RTC |
| Zachary | Rowe | West Coast Regional Training Center |
| Matthew | Lackman | Steller Trained Wrestling |
| Marcus | Petite | Bulls Wrestling Club |
| Abdul | Meskienyar | Ford Dynasty Wrestling Club |
| Marcus | Espinoza-Owens | Sanderson Wrestling Academy |
| James | Bowers | Oregon |
| Elijah | Cleary | Titan Mercury Wrestling Club (TMWC) |
| Samuel | Balderston | All-Phase Wrestling Club |
| Ethan | Contreras | Oregon |
| Taro | Harmon | Nighthawks SD WC |
| Varney | Doreen | Oregon |
79 kg
Current National Team members entered: No. 2 Chance Marsteller

2022 U.S. Open All-Americans: 1st – David McFadden; 2nd – Vincenzo Joseph; 3rd – Alex Dieringer; 4th – Taylor Lujan; 5th – Chance Marsteller; 6th – Brayden Thompson; 7th – Evan Wick; 8th – Isaiah Martinez


Top contenders
Final X runner-up Chance Marsteller has cemented himself as a clear frontrunner at 79 kg after earning two bronze medals in international competition this year and stealing a match from Jordan Burroughs last summer. He will have to stave off six-time U.S. National Team member and Junior World silver medalist Alex Dieringer, and defending U.S. Open champion David McFadden, to get another shot at Burroughs. U.S. National Team member Carter Starocci has yet to enter the field. Proven college standouts Michael Kemerer, Michael Labriola and Alex Marinelli could also make some noise here. The 79 kg champion will advance to face Burroughs in Final X.

79 kg entries (as of April 20)
| | | |
| --- | --- | --- |
| First Name | Last Name | Team |
| Mitch | Willett | Oregon |
| Isaiah | Sellers | Icon Wrestling Club |
| Stephen | Liebler | New York |
| Muhamed | McBryde | New York Athletic Club |
| Aarif | Asif | Pennsylvania |
| Michael | Labriola | Nebraska Wrestling Training Center |
| Max | Rohskopf | Gold Rush Wrestling |
| Jamal | Morris | Florida |
| Isaiah | White | Indiana RTC |
| Alex | Dieringer | Titan Mercury Wrestling Club (TMWC) |
| Taylor | Lujan | Panther Wrestling Club RTC |
| David | McFadden | Titan Mercury Wrestling Club (TMWC) |
| Michael | Kemerer | Spartan Combat RTC |
| Chance | Marsteller | Titan Mercury Wrestling Club (TMWC) |
| Devin | Skatzka | Titan Mercury Wrestling Club (TMWC) |
| Roger Paul | Pierce | Patriot Elite Wrestling Club |
| Sean | Houston | Backyard Bullies Wrestling Club |
| Jay | Nivison | Bulls Wrestling Club |
| Paul | Schon | Mad Cow Wrestling Club |
| Casey | Randles | Viking Wrestling Club (IA) |
| Alex | Marinelli | Hawkeye Wrestling Club |
| Marcos | Gamez | Firebaugh High School Wrestling |
| Devan | Hendricks | Knights RTC |
| Joey | Hancock | Kansas |
| Carson | Kharchla | Ohio |
| Hunter | Mullin | Western Colorado Wrestling Club |
| Josiah | Green | David Douglas Mat Club |
| Justin | Head | Iowa |
| Brandon | Lalla | Iowa |
| Donnell | Washington | Indiana RTC |
| Jaison | White | New England Regional Training Center |
| Jahmon | Spiller | Solid Tech Wrestling Club |
| Bilal | Bailey | Harvey Twisters WC |
| Nelson | Brands | Hawkeye Wrestling Club |
86 kg
Current National Team members entered: No. 2 Zahid Valencia, No. 3 Mark Hall

2022 U.S. Open All-Americans: 1st – Mark Hall; 2nd – Marcus Coleman; 3rd – Nick Reenan; 4th – Caden Steffen; 5th – Owen Webster; 6th – Caleb Hopkins; 7th – Julien Broderson; 8th – Timonthy Young


Top contenders
At present, it is a two-horse race for the 86 kg title in Las Vegas between Valencia and Hall. However, U23 World silver medalist Trent Hidlay, who is a four-time NCAA All-American, will have his say in the matter. The wild card will be whether three-time NCAA champion Aaron Brooks enters the fold as expected. Brooks has a strong freestyle track record with a Cadet World title and Junior World silver medal to his name. The 86 kg champion will advance to face David Taylor in Final X.

86 kg entries (as of April 20)
| | | |
| --- | --- | --- |
| First Name | Last Name | Team |
| Owen | Webster | Gopher Wrestling Club - RTC |
| Hunter | Gonzalez | California |
| Trent | Hidlay | Wolfpack Wrestling Club |
| Dylan | Fishback | Wolfpack Wrestling Club |
| Helton | Vandenbush | Askren Wrestling Academy |
| Zahid | Valencia | Sunkist Kids Wrestling Club |
| Kyle | Homet | Pennsylvania |
| Malachi | Karibo | Kansas |
| Sean | Harman | Tiger Style Wrestling Club |
| Mark | Hall | Titan Mercury Wrestling Club (TMWC) |
| Maximus | Hale | Pennsylvania RTC |
| David | Key | Navy Wrestling Club |
| Adeshola | Logunleko | New York Athletic Club |
| Mikey | Squires | New Jersey RTC |
| Nathan | Haas | California |
| Kyle | Summers | Missouri |
| Kyle | Knudtson | Oregon |
| Connor | Collins | Wisconsin |
| Sam | Kruger | South Dakota |
| Cade | Mueller | Waconia Wrestling Club |
| Leonardo | Tarantino | New England Regional Training Center |
| Rowan | Morgan | Gopher Wrestling Club - RTC |
| Hadyn | Danals | Cavalier Wrestling Club |
| Hudson | Stewart | Cavalier Wrestling Club |
| Jason | Bynarowicz | Colorado Mesa Wrestling Club |
| Tanner | Baumgartner | Colorado Mesa Wrestling Club |
| Armando | Sandoval | Team SoCal Wrestling Club |
| Martin | Verhaeghe | Kansas |
| Lucas | Hodges | Mustang Wrestling Club |
| Dustin | Plott | Cowboy RTC |
| Julian | Gonzalez | Arizona |
| Dwight | Gardner | Florida |
92 kg
Current National Team members entered: No. 2 Nathan Jackson, No. 2 (at 97 kg) Kollin Moore, No. 3 Jonathan Aiello, No. 3 (at 97 kg) Michael Macchiavello

2022 U.S. Open All-Americans: 1st – Cameron Caffey; 2nd – Isaac Trumble; 3rd – Max Shaw; 4th – Michael Battista; 5th – Christopher Smith; 6th – Jacob Koser; 7th – Levi Hopkins; 8th – Rodsean Graham
Top contenders
One of the more competitive weight classes will be 92 kg as four current U.S. National Team members are in the bracket. 2021 Pan American champion Nathan Jackson could be marked the favorite here after taking a match from Cox at last year's Final X. 2021 U23 World bronze medalist Jonathan Aiello holds the No. 3 spot at 92 kg. Junior and U23 World medalist Kollin Moore and defending U.S. Open champion Michael Macchiavello are making the drop from 97 kg and are immediate title threats. 2021 Junior World champion Rocky Elam, Bill Farrell Memorial International champion Eric Schultz, and three-time NCAA All-American Morgan McIntosh all have potential for deep runs. The 92 kg champion will advance to Final X and will await the winner of the World Team Trials Challenge Tournament.

92 kg entries (as of April 19)
| | | |
| --- | --- | --- |
| First Name | Last Name | Team |
| Isaac | Trumble | Wolfpack Wrestling Club |
| Ricardo | Cortez Aviles | Washington |
| Eric | Schultz | Nebraska Wrestling Training Center |
| Nathan | Jackson | New York Athletic Club |
| Silas | Allred | Nebraska Wrestling Training Center |
| Rocky | Elam | Tiger Style Wrestling Club |
| Jonathan | Aiello | Cavalier Wrestling Club |
| Andrew | Morgan | Spartan Combat RTC |
| Kollin | Moore | Titan Mercury Wrestling Club (TMWC) |
| Michael | Macchiavello | Titan Mercury Wrestling Club (TMWC) |
| Jacob | Cardenas | Spartan Combat RTC |
| Jake | Lucas | Pennsylvania |
| Tyler | Kocak | Patriot Elite Wrestling Club |
| Morgan | McIntosh | Nittany Lion Wrestling Club |
| Jackson | Kinsella | Nebraska Golden Eagles Wrestling Club |
| Nick | Stemmet | Illinois |
| Jack | Clemmensen | California |
| Zachary | Peterson | Viking RTC |
| Kyle | Haas | Cowboy Wrestling Club |
| John | Gunderson | Panther Wrestling Club RTC |
| Michael | Battista | Cavalier Wrestling Club |
| Krystian | Kinsey | Cavalier Wrestling Club |
| Braden | Baumgartner | Team Vision Quest Colorado |
| Trillyon | Filsaime | Florida |
| Travis | Pol | Pirate Wrestling Club |
| David | Willoughby | Texas RTC |
| Riley | Crook | Sarbacker Wrestling Academy |
| Jay | Smith | Oregon |
| Shane | Hansen | The Grappling Group |
97 kg
Current National Team members entered: No. 1 (at 92 kg) J'den Cox

2022 U.S. Open All-Americans: 1st – Michael Macchiavello; 2nd – Josef Rau; 3rd – Jonathan Aiello; 4th – Timothy Dudley; 5th – Samuel Mitchell; 6th – Ethan Laird; 7th – Duncan Lee; 8th – Marco Retano
Top contenders
With most top contenders at 97 kg dropping to 92 kg, this bracket clearly belongs to the veteran Cox. The highest returning U.S. Open place winner from last year is Timothy Dudley, who was a NCAA finalist in 2016 and is the most likely to challenge Cox in Las Vegas. Samuel Mitchell, Duncan Lee and Marco Retano round out the list of returning U.S. Open All-Americans in the field. 2022 U20 World champion Ben Keuter is a young talent to keep an eye on. The 97 kg champion will advance to face Kyle Snyder in Final X.

97 kg entries (as of April 20)
| | | |
| --- | --- | --- |
| First Name | Last Name | Team |
| Nick | Williams | North Valley RTC |
| David | Remer | Nevada |
| Timothy | Dudley | Sunkist Kids Wrestling Club |
| J'den | Cox | Titan Mercury Wrestling Club (TMWC) |
| Morgan | Smith | Lehigh Valley Wrestling Club |
| Malik | McDonald | Golden Pride Wrestling Club |
| Samuel | Mitchell | Bulls Wrestling Club |
| Darien | Kaufmann | Stampede Wrestling Club |
| Ben | Kueter | Iowa |
| Marco | Retano | La Grande Mat Club |
| Anthony | Mancini | San Francisco Wrestling Club |
| Eric | Gamble | Pennsylvania |
| Kash | Anderson | Colorado Mesa Wrestling Club |
| Darius | Mynar | Burg Training Center |
| Duncan | Lee | Cyclone Regional Training Center C-RTC |
| Eulogio | Dalmeida | Nebraska |
125 kg
Current National Team members entered: No. 2 Nick Gwiazdowski, No. 3 Dominique Bradley

2022 U.S. Open All-Americans: 1st – Hayden Zillmer; 2nd – Dominique Bradley; 3rd – Ty Walz; 4th – Demertius Thomas; 5th – Lucas Davison; 6th – Christian Lance; 7th – Jordan Wood 8th – Samuel Schuyler


Top contenders
If Steveson returns close to his Olympic-winning form, he is going to be hard to top. Gwiazdowski and Parris certainly have the chops to give Steveson a run for his money. The highly credentialed veteran Dominique Bradley, who is No. 3 on the U.S. ladder and a past U.S. Open champion, will also be one to watch. Reigning U.S. World Team member Hayden Zillmer has not entered the field but will be an immediate threat should he do so. The 125 kg champion will advance to Final X and will await the winner of the World Team Trials Challenge Tournament.

125 kg entries (as of April 20)
| | | |
| --- | --- | --- |
| First Name | Last Name | Team |
| Jacob | Haynes | Ohio |
| Owen | Trephan | Wolfpack Wrestling Club |
| Darrian | Hoobery | Idaho |
| Dominique | Bradley | Sunkist Kids Wrestling Club |
| Christian | Lance | Sunkist Kids Wrestling Club |
| Jordan | Wood | Lehigh Valley Wrestling Club |
| Demertius | Thomas | Pittsburgh Wrestling Club |
| Zach | Elam | Tiger Style Wrestling Club |
| Mason | Parris | Cliff Keen Wrestling Club |
| Derek | White | Titan Mercury Wrestling Club (TMWC) |
| Nick | Gwiazdowski | Titan Mercury Wrestling Club (TMWC) |
| Daniel | Erekson | Ryuko Training Center |
| Ty | Walz | Titan Mercury Wrestling Club (TMWC) |
| Tyrie | Houghton | Wolfpack Wrestling Club |
| Grady | Griess | Navy Wrestling Club |
| Lee | Herrington | Nebraska Golden Eagles Wrestling Club |
| Crew | Howard | Nebraska Golden Eagles Wrestling Club |
| Malcolm | Allen | Viking RTC |
| Shawn | Streck | Cowboy Wrestling Club |
| Garrett | Joles | Gopher Wrestling Club - RTC |
| Sammy | Deseriere | Western Colorado Wrestling Club |
| Wyatt | Hendrickson | Air Force Regional Training Center |
| Cullen | Quick | Wisconsin |
| Kyle | LaFritz | PEAK Wrestling Club |
| Jacob | Bullock | Indiana RTC |
| Gable | Steveson | Gopher Wrestling Club - RTC |
| Gabriel | Jacobs | Florida |
| Darrell | Mason | Harvey Twisters WC |
| Peter | Ming | California |