News
USA Wrestling
College
Women
USAW
Historic first Junior College National Championships for women set for Umpqua CC in Oregon, May 14-15
by Gary Abbott, USA Wrestling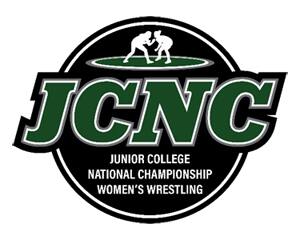 Another milestone for women's wrestling in America will occur this weekend, when a group of community college women's wrestling programs will come together for their first national championship.
The Junior College National Championships (JCNC) in women's wrestling will be held at Umpqua CC in Roseburg, Ore., May 14-15.
As with the rest of women's college wrestling, the competition will be in freestyle. There will be an individual tournament on Friday, May 14, with a dual meet tournament on Saturday, May 15.
In the individual national tournament, each team will be able to enter 15 athletes, with 13 scoring team points and a limit of two in each weight. There will be 11 weight classes, with the addition of 235 pounds to the existing college weights. The top four in each weight class will be named All-Americans, with the event placing the top six athletes. There will be a championship and runner-up team trophy awarded. Weigh-ins on Friday are at 9:00 a.m. Pacific Time, with wrestling beginning at 11:00 a.m.
In the dual meet tournament on Saturday, all of the teams will wrestle each other, giving each team four dual meets. There will be a championship and runner-up team trophy awarded from the duals as well.
Participating teams include:
Umpqua CC (Ore.)
Big Bend CC (Ore.)
Southwest Oregon CC (Ore.)
Indian Hills CC (Iowa)
Grays Harbor College (Wash.)
Other awards will include an Outstanding Wrestler, based upon both days of competition, as well as a Coach of the Year and Academic All-Americans.
The competition will be broadcast live on Trackwrestling, where the results will also be posted.
All five teams in the tournament have been active on the women's college wrestling scene, as well as in the major USA Wrestling age-group national competitions.
The four teams in the Northwest have had some opportunities to compete against each other or in some competitions in the Western USA. Indian Hills was very active during the winter, facing a number of NCAA and NAIA teams in duals and open tournaments.
There are some very talented individual athletes from these programs who have been successful at the national level in recent months and years.
For example, Aliyah Yates of Big Bend CC was second in the UWW Junior Nationals at 62 kg this past weekend at the Women's Nationals in Irving, Texas. Yates was also a runner-up at the 2020 WCWA Nationals at 136 pounds.
Other examples include Jennifer Tongi of Grays Harbor College was fifth at 72 kg at the U23 Nationals and Adriana Orozco of Southwestern Oregon CC was eighth at 68 kg in the U23 Nationals.
The community college scene is growing within women's college wrestling. This year, the NJCAA announced that it had made women's wrestling an emerging sport, and some colleges have announced new programs. There are women's teams being formed at the California Community College level as well.
Organizers are excited to get the first Junior College Nationals hosted this year, and expect continued growth in the years to come. Although these teams may be coming from different national organizations, this event will serve as the annual national tournament until the sport has grown to championship level at each organization in the future.
So, who will be the first championship athletes and teams on the Junior College level in women's wrestling? Stay tuned this weekend.