News
USA Wrestling
International
College
High School & Youth
Women
USAW
MatScouts LLC, led by Willie Saylor, to acquire InterMat on April 1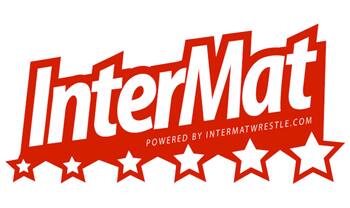 MINNEAPOLIS -- Rev Wrestling Corp. has signed a definitive agreement to sell InterMat (InterMatWrestle.com), one of the nation's leading wrestling content websites, to MatScouts LLC. The sale will be officially completed on April 1.
MatScouts LLC, based in Easton, Pennsylvania, is led by Willie Saylor. InterMat, under its new ownership, will remain a separate entity from the MatScouts channel on Rokfin.
"We are pleased to be selling InterMat to MatScouts LLC," said Rev Wrestling Corp. vice president Andrew Hipps. "Willie Saylor has been an important voice in wrestling media for several years. It will be exciting to see where Willie takes InterMat. Willie is the ideal person to lead the company because of his passion for wrestling and expertise, as well as his vision, drive and thorough understanding of the ever-evolving wrestling media landscape."
Saylor has been a prominent member of wrestling media for more than a decade. He started his career in wrestling media at The Open Mat in 2008 before joining FloWrestling in 2012, where he served as the website's senior editor.
In 2019, Saylor launched MatScouts on Rokfin, where he provides a channel focusing on wrestling scouting and recruiting. Saylor has been recognized as the nation's top wrestling journalist by multiple wrestling media outlets throughout his career, receiving the honor in 2012 from the National Wrestling Media Association and in 2016 from WIN Magazine.
"InterMat has been a keystone of national and international wrestling journalism for decades," Saylor said. "The opportunity to sustain its excellence and increase the brand and products is something I once could have only dreamed of. The plan is to keep MatScouts a separate entity for the hardcore recruiting audience and have InterMat serve as the hub for news and editorial wrestling content worldwide. It is with great pride and responsibility that I embark on making InterMat the voice of the sport."
InterMat was launched in 1995 by Tom Owens, becoming the first independent website dedicated to covering amateur wrestling. The website was later sold to the National Wrestling Coaches Association before Rev Wrestling Corp. acquired InterMat in April of 2009. InterMat has twice been named Outlet of the Year by the National Wrestling Media Association. The website provides wrestling news, feature stories, rankings, recruiting information and more.