News
USA Wrestling
International
College
High School & Youth
Women
USAW
Complete list of USA Wrestling sanctioned events for the next three months as of April 26 (74 events)
by Gary Abbott, USA Wrestling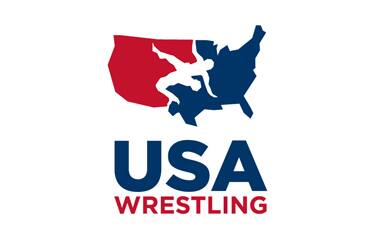 USA Wrestling is regularly publishing a list of sanctioned events as our nation and our sport comes back from the COVID-19 pandemic.
In this article, there are 74 tournaments/clinics listed from 32 different states over the next three months. Since our posting on April 19, there are 16 additional events which have been added to the list. The new additions are marked in bold.
The list provides an easy reference for athletes, coaches and families, in order to make plans for competitions moving forward. Not only is USA Wrestling providing events on its national schedule, but many state associations and local clubs are also developing events for athletes of all ages to participate in.
Our list will include events by date, as well as events by state.
Arizona and Colorado each added three sanctioned events. Minnesota and Virginia added two more this week. States adding one additional event were Idaho, Louisiana, Missouri, Montana and Texas.
The remaining National event schedule includes the UWW Junior and Senior Nationals in Coralville, Iowa (April 30-May 2), the Women's Nationals in Irving, Texas (May 7-8), USA Wrestling Kids Nationals in Wisconsin Dells, Wis. (June 24-26) and the USMC Junior and 16U Nationals in Fargo, N.D. (July 16-23).
Included also are the three National Duals: the 14U National Duals in Franklin, Indiana (June 9-13), the 16U National Duals in Westfield, Indiana (June 9-13), the Junior National Duals in Tulsa, Okla. (June 15-19)
Now on the schedule are the Northern Plains Regionals in Wisconsin (May 14-16), the Northeast Regionals in Pocono Manor, Pa. (May 14-16), the Western Regionals in Utah (May 13-15), the Central Regionals in Indiana (May 21-23), the Southeast Regionals in Jacksonville, Fla. (May 20-23) and the Southern Plains Regionals in Kansas (June 4-6).
This information is also available through USA Wrestling's membership system, TheMat.com website and on
usawevents.com
by using the system's sort capability, but this posting will be an easy-to-use format for you to use in your planning.
Athletes should consider attending events in nearby states, especially if conditions do not allow for competitions in their own state at this time. Contact event directors for more information on the event details and eligibility requirements. Please forward this story to others seeking competitive opportunities. For more information on USA Wrestling events, visit
https://usawrestlingevents.com/
SANCTIONED EVENTS BY DATE
April 29-May 1 - Alaska USA Wrestling 2021 State Tournament, Big Lake Lions Recreation & Community Center, 2942 Lions Circle, Big Lake, Alaska 99652 Event Diretor: Bob Ottum bob.ottum@adialaska.com
April 30-May 1 - Damn Battle Tournament, American Falls High School, 2966 S Frontage Rd, American Falls, Idaho 83211, Event Director: Nate Gugelman americanfallswrestling@gmail.com

April 30-May 1 - Idaho Gold Rush, Columbia High School, 301 S. Happy Valley Rd., Nampa, Idaho 83687, Event Director: Todd Cady tcady@nsd131.org
April 30-May 1 - IKWF Jon Davis Kids Open, Woodside Dome, 2100 River Road, Wisconsin Dells, Wisconsin 53965, Event Director: Mike Urwin murwin@ikwf.org
April 30 - May 1 - NEUSA Freestyle/Greco State, Columbus High School, 3434 Discoverer Drive, Columbus, Nebraska 68601, Event Director: Fred Franklin alphalandsurveying@gmail.com
April 30-May 1 - OKUSA - Fargo National Qualifier Tournament, Tulsa UMAC, 6836 S. Mingo Rd, Tulsa Oklahoma 74133, Event Director: Danny Jefferson icefight4life@gmail.com
April 30-May 1 - Utah Greco & Freestyle State, Bingham High School, 2160 S Jordan Pkwy, South Jordan, Utah 84095, Event Director: Jeffrey Newby Jeffreynewby@hotmail.com
**April 30-May 2 - 2021 UWW Junior and Senior Nationals, Xtream Arena & GreenState Family Fieldhouse, 200 E 9th St, Coralville, Iowa 52241, Event Director: Pete Isais pisais@usawrestling.org
May 1 - 2021 Northshore Open - FS and Greco, St. Paul's School, 917 South Jahncke Ave, Covington, Louisiana 70433, Event Director: Matt Pinero m.pinero@stpauls.com

May 1 - AZ-USAW "Girls State and Freestyle Tournament," Mesquite HS, 500 S, McQueen Rd., Gilbert, Arizona 85233, Event Director: David Gonzalez gonzowrestler@gmail.com

May 1 - CUSAW Rock Canyon Rumble, Rock Canyon High School, 5810 McArthur Ranch Rd, Lone Tree, Colorado 80124, Event Director: Monica Schommer mschommer@hiredintel.com


May 1 - Elkhorn Freestyle & Greco Tournament, Elkhorn Area High School, 482 E Geneva St., Elkhorn, Wisconsin 53121, Event Director: Travis Showalter tdshowalter@gmail.com
May 1 - SCUSAW Fr/Gr State Championship, Charlotte Convention Center, 501 S. College St, Charlotte, North Carolina, 28202, Event Director: Robert Delgado delb4s@aol.com
May 1 - TX-North MAYhem Freestyle, NYTEX Sports Centre, 8851 Ice House Drive, North Richland Hills, Texas 76180, Event Director: Jeff Frank blackjack432@me.com
May 1 - TX-North MAYhem Greco Roman, NYTEX Sports Centre, 8851 Ice House Drive, North Richland Hills, Texas 76180. Event Director: Jeff Frank blackjack432@me.com
May 1- TX-South Legacy Challenge, Spring Klein Wrestling Club, 18016 Strack Dr E, Spring, Texas 77379, Event Director: David Dockery legacywrestlingclubtx@gmail.com

May 1 - VAWA Greco ODP - Heritage High School, Heritage High School, 3101 Wards Ferry Road, Lynchburg, Virginia 24502, Event Director: Brandon Stanbery stanberywb@lcsedu.net


May 1-2 - 2021 Georgia Games, Life University, 1269 Barclay Circle, Marietta Georgia 30060, Event Director: Phillip Arnold askcoachphil@gmail.com
May 1-2 - Freestyle and Greco State, Angel of the Wind, 2000 Hewitt Ave, Everett, Washington 98201, Event Director: Justin Newby jnewbyusa@gmail.com
May 1-2 - MINNESOTA/USA WRESTLING 2021 CADET & JUNIOR STATE GRECO/FREESTYLE TOURNAMENT, MN USA Training Facility, 11521 Eagle St Northwest, Coon Rapids, Minnesota 55448, Event Director: Matt Njos mnjos@yahoo.com

May 1-2 - Montana State Freestyle and Greco State Tournament, Butte-Silver Bow Civic Center, 1340 Harrison Avenue, Butte, Montana 59701, Event Director: David Curtiss d.curtiss001@gmail.com

May 1-2- NCUSA State Freestyle & Greco-Roman Championships, Charlotte Convention Center, 501 S College St, Charlotte, North Carolina 28202, Event Director: Ed Duncan duncaned@bellsouth.net
May 1-2 - PAUSAW Qualifier 6, Route 30 Sports, 351 Loucks Road, York, Pennsylvania 17404, Event Director: Joe Stabilito Sr. joe.stab@gmail.com
May 2 - Freestyle/Greco Spring Open, Top of the Podium Wrestling Center, 310 Glenn Drive, Sterling, Virginia 20164, Event Director: Tom Houck tomh@topofthepodium.org

May 2 - Kansas Freestyle/Greco Championships-16U & Junior, Salthawk Activities Center, 810 E 13th, Hutchinson, Kansas 67501, Event Director: Mike Juby mikejuby@usawks.com
May 2 - MUSAW Michigan Matcats Triple Crown, Brighton High School Fieldhouse, 7878 Brighton Rd, Brighton, Michigan 48116, Event Director: Steven Richardson srichardson3907@gmail.com
May 2 - Wisconsin Wrestling Federation Women's State Camp, Talon Wrestling Club, 249 E State St, Mauston, Wisconsin 53948, Event Director: Scott Kluever KLUEVERCOACH@YAHOO.COM
May 7-8 - Idaho Freestyle & Greco State Championships, Canyon Ridge High School, 300 N College Rd W, Twin Falls, Idaho 83301, Event Director: Chris Owens christopherowens85@gmail.com
May 7-8 - MINNESOTA/USA WRESTLING 2021 KIDS STATE GRECO/FREESTYLE TOURNAMENT, MN USA Training Facility, 11521 Eagle St Northwest, Coon Rapids, Minnesota 55448, Event Director: Matt Njos mnjos@yahoo.com
May 7-9 - 2021 Wisconsin Wrestling Federation Freestyle & Greco Roman State Championships, Wisconsin Dells Center, 2100 River Road, Wisconsin Dells, Wisconsin 53965, Event Director - Jeff Jones jeffjones99@att.net
***May 7-9 - 2021 USAW Women's Nationals: UWW Cadet, Junior and U23 World Team Trials, Irving Convention Center, 500 W. Las Colinas Blvd., Irving, Texas 75039, Event Director: Leslie Bedford lesliedbedford@yahoo.com
May 8 - 2021 Crusader Open FS/GR, Brother Martin Wrestling, 4401 Elysian Fields Ave., New Orleans, Louisiana 70122, Event Director: Andrew Nicola cadet130@gmail.com
May 8 - AZ-USAW "Greco State", Basha HS, 5990 S. Val Vista Dr., Chandler, Arizona 85249, Event Director: Michael Garcia garcia.michael@cusd80.com

May 8 - Battle at the Junction, USD 473 District Gym/Middle School, 624 Marshall Ave, Chapman, Kansas 67431, Event Director; Michael Goodwin m.goodwin@jcauto-ks.com
May 8 - Carroll USA Wrestling-Ohio Greco/Freestyle State Qualifier, Carroll High School, 4524 Linden Ave., Dayton Ohio 45432, Event Director: Mark Gerhard mgerhard@mindspring.com
May 8 - MSWA Freestyle and Greco States, Myersville Fire Hall, 301 Main St, Myersville, Maryland 21773, Event Director: Darron Bell darronbell@bellsouth.net
May 8 - Troup Co. Freestyle/Greco Tournament, Troup High School, 1920 Hamilton Rd, LaGrange, Georgia 30241, Event Director: Drew Garner drewgarner03@gmail.com
May 8 - VAWA Greco ODP, Heritage High School, 3101 Wards Ferry Road, Lynchburg, Virginia 24502, Event Director: Brandon Stanbery stanberywb@lcsedu.net
May 8-9 - Indiana Freestyle Dual Championship, Thomas Carr Howe High School, 4900 Julian Ave, Indianapolis, Indiana 46201, Event Director: Nicholas Hull coachnhull@gmail.com
May 8-9 - Iowa Freestyle and Greco State Tournament, Southeast Polk High School, 7945 N E University Ave, Pleasant Hill, Iowa 50327, Event Director: Jake Agnitsch jagnitschetc@gmail.com
May 9 - CUSAW Compass Camp, Western Colorado University Wrestling Room, Gunnison, Colorado 81231, Event Director: Jay Eide jayeide2000@gmail.com

May 9 - Mat-Town USA FS Duals, Liberty Arena, 315 Hepburn St, Williamsport, Pennsylvania 17701, Event Director: Scott Moore smoore9@lhup.edu
**May 13-15 - 2021 Western Regional Championships, George S. Eccles Ice Center, 2825 North 200 East, North Logan, Utah 84341, Event Director: Jeffrey Newby Jeffreynewby@hotmail.com
**May 14-16 - 2021 Phil Portuese Northeast Regional Championships, Kalahari Resorts, 250 Kalahari Blvd, Pocono Manor Pennsylvania 18349, Event Director: Jeffery Dickman ejdickman@att.net
**May 14-16 - 2021 Northern Plains Regional Championships, Woodside Wisconsin Dells Center Dome, 2100 River Road, Wisconsin Dells, Wisconsin 53965, Event Director: Jeff Jones jeffjones99@att.net
May 14-16 - NYS Freestyle & Greco-Roman Open Championship, Liberty Arena, 315 Hepburn St , Williamsport, Pennsylvania 17701, Event Director: Joseph Uccellini undergroundathleticstroy@gmail.com
May 14-16 - Triple Crown - Florida State Championships for Freestyle, Greco-Roman and Folkstyle, Osceola High School, 420 S Thacker Ave, Kissimmee, Florida 34741, Event Director: Jim Bird birdj@osceola.k12.fl.us
May 15 - 1st Annual Warren County Freestyle Club Dual Team Tournament, Indianola Middle School, 403 South 15th Street, Indianola, Iowa 50125, Event Director: Clint Manny clint.manny@indianola.k12.ia.us
May 15 - 2021 GA Freestyle/Greco State, Jackson County Ag Center, 1869 County Farm Rd., Jefferson, Georgia 30549, Event Director: Phillip Arnold askcoachphil@gmail.com
May 15 - Farmington Mat Rat Freestyle Tournament, Farmington High School Field House, 1 Black Knight Dr, Farmington Missouri 63640, Event Director: John Krause jkrause@farmington.k12.mo.us
May 15 - JET Freestyle/Greco Open, West Oak High School, 130 Warrior Lane, Westminister, South Carolina 29693, Event Director: Robert Delgado delb4s@aol.com
May 15 - Ohio Freestyle / Greco Qualifier, Game Time Sports Center, 5151 Bogles Run Road, Urbana, Ohio 43078, Event Director: Jeff Jordan jeffjordanscc@ctcn.net
May 15-16 - VAWA FS/GR States, Riverbend High School, 12301 Spotswood Furnace Rd, Fredericksburg, Virginia 22407, Event Director: Jack Harcourt jack.harcourt@virginiawrestling.com
May 16 - CUSAW Compass Camp 2, La Junta High School Gym, 1817 Smithland Ave., La Junta, Colorado 81050, Event Director: Jay Eide jayeide2000@gmail.com
***May 20-23: USA Wrestling Beach Nationals, Frank E. Rader Southeast Regionals & Spartan Nationals Wrestling Tournament, Prime F. Osborn III Convention Center, 1000 Water St., Jacksonville, Florida 32204, Event Director: Tony Black tblack@usawrestling.org
***May 21-23 - 2021 Central Regional Championships, Allen County War Memorial Coliseum, 4000 Parnell Avenue, Fort Wayne, Indiana 46805, Event Director: Pat Culp patculp@hotmail.com
May 21-22 - AZ-USAW "State Freestyle Tournament", Desert Vista HS, 16440 S. 32nd St., Chandler, Arizona 85048, Event Director: David Gonzalez gonzowrestler@gmail.com

May 22 - HHH Individual Wrestling Tournament K-8th, The Loyal Order of Moose, 1400 George Washington Hwy N, Chesapeake, Virginia 23323, Event Director: Travis Ferguson travis.ferguson82@yahoo.com
May 22 - KCWA King of the Mountain Wrestling Tournament, Mountain Bible Church, 630 Maple St, Tehachapi, California 93561, Event Director: Curtis Nelson rhinowrestler1@hotmail.com
May 22 - Kumite Championship, St. Michael High School, 2901 Lee's Summit Road, Lee's Summit, Missouri 64064, Event Director: Willard Barry willard.j.barry@gmail.com
May 21-23 - 2021 PAUSAW Greco/Freestyle State Championships, Spooky Nook Sports, 2913 Spooky Nook Road, Manheim, Pennsylvania 17545, Event Director: Joe Stabilito Sr. joe.stab@gmail.com
May 28-31 - Riverview Training Camp, Riverview Bible Camp, 408771 WA-20, Cusick, Washington 99119, Event Director: Justin Newby jnewbyusa@gmail.com
May 29 - Blacklight Bash, Emerge Ministries, 605 S Main Street, Belton, South Carolina 29627, Event Director: Cheryl Baynard MatMom160@AOL.COM
**June 4-6 - 2021 Southern Plains Regional Championships, Kansas Star Events Center, 777 Kansas Star Drive, Mulvane, Kansas 67110, Event Director: Will Cokeley WCokeley@Silgancontainers.com
**June 9-13 - 2021 14U National Duals, Franklin Community High School, 2600 Cumberland Dr, Franklin, Indiana 46131, Event Director: Pat Culp patculp@hotmail.com
**June 9-13 - 2021 16U National Duals, Grand Park, 19000 Grand Park Blvd, Westfield, Indiana 46074, Event Director: Pat Culp patculp@hotmail.com
June 10-13 - "King of Ring" National Duals & Individuals, Dean and Barbara White Community Center, 6600 Broadway, MERRILLVILLE, Indiana 46410, Event Director: Kevin English ELITEATHLETICCLUB@COMCAST.NET
June 12 - River City Open, Terry Parker High School, 7301 Parker School Rd, Jacksonville, Florida 32211, Event Director: Christopher McNealy c_mcnealy@msn.com
June 13-19 - Western States Championships & Turf War Duals, Holt Arena, 550 Memorial Drive, Pocatello Idaho 83201, Event Director: Jeffrey Newby Jeffreynewby@hotmail.com
**June 15-19 2021 Junior National Duals, Cox Business Center, 100 Civic Center, Tulsa, Oklahoma 74103, Event Director: Zachory Randall zrandall@teampathways.com
June 16-19 - Next Level Wrestling Camp, Hildebrandt/Nebe Wrestling Room at Omaha Skutt Catholic High School, 3131 S. 156th St, Omaha, Nebraska 68153, Event Director: Charles DeVetter ironhawkwrestlingacademy@gmail.com
June 18-19 - Super State and Kids State, NW Sports Hub, 701 Allen Ave, Centralia, Washington 98531, Event Director: Justin Newby jnewbyusa@gmail.com
June 18-20: Diamonds in the Rough Girls Only, Kansas Wrestling Center, 1671 E. Kansas City Rd, Olathe, Kansas 66061, Event Director: Heidlinda Kriner hkweeden@gmail.com
June 24-26 - 2021 USA Wrestling Kids Nationals, Woodside Wisconsin Dells Center Dome, 2100 River Road, Wisconsin Dells, Wisconsin 53965, Event Director: Jeff Jones jeffjones99@att.net
June 26 - Bulldog Invitational, Opelika High School, 1700 Lafayette Parkway, Opelika, Alabama 36801, Event Director: Adam Stadler adstadler@gmail.com
**July 16-23 - 2021 US Marine Corps/USAW Junior Nationals, Fargo Dome, 1800 N University Dr, Fargo North Dakota, 58102, Event Director: Pete Isais pisais@usawrestling.org
July 30-August 1 - Camel Up Wrestling Camps, Neil Clark Gym, 3404 6th Street Dr. NW, Hickory, North Carolina 28601, Event Director: Daryl Thomas dthomas@campbell.edu
*** - USA Wrestling National Event
SANCTIONED EVENTS BY STATE



ALABAMA

June 26 - Bulldog Invitational, Opelika High School, 1700 Lafayette Parkway, Opelika, Alabama 36801, Event Director: Adam Stadler adstadler@gmail.com
ALASKA
April 29-May 1 - Alaska USA Wrestling 2021 State Tournament, Big Lake Lions Recreation & Community Center, 2942 Lions Circle, Big Lake, Alaska 99652 Event Diretor: Bob Ottum bob.ottum@adialaska.com
ARIZONA

May 1 - AZ-USAW "Girls State and Freestyle Tournament," Mesquite HS, 500 S, McQueen Rd., Gilbert, Arizona 85233, Event Director: David Gonzalez gonzowrestler@gmail.com

May 8 - AZ-USAW "Greco State", Basha HS, 5990 S. Val Vista Dr., Chandler, Arizona 85249, Event Director: Michael Garcia garcia.michael@cusd80.com

May 21-22 - AZ-USAW "State Freestyle Tournament", Desert Vista HS, 16440 S. 32nd St., Chandler, Arizona 85048, Event Director: David Gonzalez gonzowrestler@gmail.com

CALIFORNIA
May 22 - KCWA King of the Mountain Wrestling Tournament, Mountain Bible Church, 630 Maple St, Tehachapi, California 93561, Event Director: Curtis Nelson rhinowrestler1@hotmail.com
COLORADO

May 1 - CUSAW Rock Canyon Rumble, Rock Canyon High School, 5810 McArthur Ranch Rd, Lone Tree, Colorado 80124, Event Director: Monica Schommer mschommer@hiredintel.com

May 9 - CUSAW Compass Camp, Western Colorado University Wrestling Room, Gunnison, Colorado 81231, Event Director: Jay Eide jayeide2000@gmail.com

May 16 - CUSAW Compass Camp 2, La Junta High School Gym, 1817 Smithland Ave., La Junta, Colorado 81050, Event Director: Jay Eide jayeide2000@gmail.com

FLORIDA
May 14-16 - Triple Crown - Florida State Championships for Freestyle, Greco-Roman and Folkstyle, Osceola High School, 420 S Thacker Ave, Kissimmee, Florida 34741, Event Director: Jim Bird birdj@osceola.k12.fl.us
May 20-23: USA Wrestling Beach Nationals, Frank E. Rader Southeast Regionals & Spartan Nationals Wrestling Tournament, Prime F. Osborn III Convention Center, 1000 Water St., Jacksonville, Florida 32204, Event Director: Tony Black tblack@usawrestling.org
June 12 - River City Open, Terry Parker High School, 7301 Parker School Rd, Jacksonville, Florida 32211, Event Director: Christopher McNealy c_mcnealy@msn.com
GEORGIA
May 1-2 - 2021 Georgia Games, Life University, 1269 Barclay Circle, Marietta Georgia 30060, Event Director: Phillip Arnold askcoachphil@gmail.com
May 8 - Troup Co. Freestyle/Greco Tournament, Troup High School, 1920 Hamilton Rd, LaGrange, Georgia 30241, Event Director: Drew Garner drewgarner03@gmail.com
May 15 - 2021 GA Freestyle/Greco State, Jackson County Ag Center, 1869 County Farm Rd., Jefferson, Georgia 30549, Event Director: Phillip Arnold askcoachphil@gmail.com
IDAHO
April 30-May 1 - Damn Battle Tournament, American Falls High School, 2966 S Frontage Rd, American Falls, Idaho 83211, Event Director: Nate Gugelman americanfallswrestling@gmail.com
April 30-May 1 - Idaho Gold Rush, Columbia High School, 301 S. Happy Valley Rd., Nampa, Idaho 83687, Event Director: Todd Cady tcady@nsd131.org
May 7-8 - Idaho Freestyle & Greco State Championships, Canyon Ridge High School, 300 N College Rd W, Twin Falls, Idaho 83301, Event Director: Chris Owens christopherowens85@gmail.com
June 13-19 - Western States Championships & Turf War Duals, Holt Arena, 550 Memorial Drive, Pocatello Idaho 83201, Event Director: Jeffrey Newby Jeffreynewby@hotmail.com
ILLINOIS
April 30-May 1 - IKWF Jon Davis Kids Open, Woodside Dome, 2100 River Road, Wisconsin Dells, Wisconsin 53965, Event Director: Mike Urwin murwin@ikwf.org
INDIANA
May 15 - 1st Annual Warren County Freestyle Club Dual Team Tournament, Indianola Middle School, 403 South 15th Street, Indianola, Iowa 50125, Event Director: Clint Manny clint.manny@indianola.k12.ia.us
***May 21-23 - 2021 Central Regional Championships, Allen County War Memorial Coliseum, 4000 Parnell Avenue, Fort Wayne, Indiana 46805, Event Director: Pat Culp patculp@hotmail.com
**June 9-13 - 2021 14U National Duals, Franklin Community High School, 2600 Cumberland Dr, Franklin, Indiana 46131, Event Director: Pat Culp patculp@hotmail.com
**June 9-13 - 2021 16U National Duals, Grand Park, 19000 Grand Park Blvd, Westfield, Indiana 46074, Event Director: Pat Culp patculp@hotmail.com
June 10-13 - "King of Ring" National Duals & Individuals, Dean and Barbara White Community Center, 6600 Broadway, MERRILLVILLE, Indiana 46410, Event Director: Kevin English ELITEATHLETICCLUB@COMCAST.NET
IOWA
**April 30-May 2 - 2021 UWW Junior and Senior Nationals, Xtream Arena & GreenState Family Fieldhouse, 200 E 9th St, Coralville, Iowa 52241, Event Director: Pete Isais pisais@usawrestling.org
May 8-9 - Iowa Freestyle and Greco State Tournament, Southeast Polk High School, 7945 N E University Ave, Pleasant Hill, Iowa 50327, Event Director: Jake Agnitsch jagnitschetc@gmail.com
KANSAS
May 2 - Kansas Freestyle/Greco Championships-16U & Junior, Salthawk Activities Center, 810 E 13th, Hutchinson, Kansas 67501, Event Director: Mike Juby mikejuby@usawks.com
May 8 - Battle at the Junction, USD 473 District Gym/Middle School, 624 Marshall Ave, Chapman, Kansas 67431, Event Director; Michael Goodwin m.goodwin@jcauto-ks.com
**June 4-6 - 2021 Southern Plains Regional Championships, Kansas Star Events Center, 777 Kansas Star Drive, Mulvane, Kansas 67110, Event Director: Will Cokeley WCokeley@Silgancontainers.com
June 18-20: Diamonds in the Rough Girls Only, Kansas Wrestling Center, 1671 E. Kansas City Rd, Olathe, Kansas 66061, Event Director: Heidlinda Kriner hkweeden@gmail.com
LOUISIANA

May 1 - 2021 Northshore Open - FS and Greco, St. Paul's School, 917 South Jahncke Ave, Covington, Louisiana 70433, Event Director: Matt Pinero m.pinero@stpauls.com
May 8 - 2021 Crusader Open FS/GR, Brother Martin Wrestling, 4401 Elysian Fields Ave., New Orleans, Louisiana 70122, Event Director: Andrew Nicola cadet130@gmail.com
MARYLAND
May 8 - MSWA Freestyle and Greco States, Myersville Fire Hall, 301 Main St, Myersville, Maryland 21773, Event Director: Darron Bell darronbell@bellsouth.net
MICHIGAN
May 2 - MUSAW Michigan Matcats Triple Crown, Brighton High School Fieldhouse, 7878 Brighton Rd, Brighton, Michigan 48116, Event Director: Steven Richardson srichardson3907@gmail.com
MINNESOTA

May 1-2 - MINNESOTA/USA WRESTLING 2021 CADET & JUNIOR STATE GRECO/FREESTYLE TOURNAMENT, MN USA Training Facility, 11521 Eagle St Northwest, Coon Rapids, Minnesota 55448, Event Director: Matt Njos mnjos@yahoo.com

May 7-8 - MINNESOTA/USA WRESTLING 2021 KIDS STATE GRECO/FREESTYLE TOURNAMENT, MN USA Training Facility, 11521 Eagle St Northwest, Coon Rapids, Minnesota 55448, Event Director: Matt Njos mnjos@yahoo.com

MISSOURI
May 15 - Farmington Mat Rat Freestyle Tournament, Farmington High School Field House, 1 Black Knight Dr, Farmington Missouri 63640, Event Director: John Krause jkrause@farmington.k12.mo.us
May 22 - Kumite Championship, St. Michael High School, 2901 Lee's Summit Road, Lee's Summit, Missouri 64064, Event Director: Willard Barry willard.j.barry@gmail.com
MONTANA

May 1-2 - Montana State Freestyle and Greco State Tournament, Butte-Silver Bow Civic Center, 1340 Harrison Avenue, Butte, Montana 59701, Event Director: David Curtiss d.curtiss001@gmail.com
NEBRASKA
April 30 - May 1 - NEUSA Freestyle/Greco State, Columbus High School, 3434 Discoverer Drive, Columbus, Nebraska 68601, Event Director: Fred Franklin alphalandsurveying@gmail.com
June 16-19 - Next Level Wrestling Camp, Hildebrandt/Nebe Wrestling Room at Omaha Skutt Catholic High School, 3131 S. 156th St, Omaha, Nebraska 68153, Event Director: Charles DeVetter ironhawkwrestlingacademy@gmail.com
NEW YORK
May 14-16 - NYS Freestyle & Greco-Roman Open Championship, Liberty Arena, 315 Hepburn St , Williamsport, Pennsylvania 17701, Event Director: Joseph Uccellini undergroundathleticstroy@gmail.com
NORTH CAROLINA
May 1 - NCUSA State Freestyle & Greco-Roman Championships, Charlotte Convention Center, 501 S College St, Charlotte, North Carolina 28202, Event Director: Ed Duncan duncaned@bellsouth.net
July 30-August 1 - Camel Up Wrestling Camps, Neil Clark Gym, 3404 6th Street Dr. NW, Hickory, North Carolina 28601, Event Director: Daryl Thomas dthomas@campbell.edu
NORTH DAKOTA
**July 16-23 - 2021 US Marine Corps/USAW Junior Nationals, Fargo Dome, 1800 N University Dr, Fargo North Dakota, 58102, Event Director: Pete Isais pisais@usawrestling.org
OHIO
May 8 - Carroll USA Wrestling-Ohio Greco/Freestyle State Qualifier, Carroll High School, 4524 Linden Ave., Dayton Ohio 45432, Event Director: Mark Gerhard mgerhard@mindspring.com
May 15 - Ohio Freestyle / Greco Qualifier, Game Time Sports Center, 5151 Bogles Run Road, Urbana, Ohio 43078, Event Director: Jeff Jordan jeffjordanscc@ctcn.net
OKLAHOMA
April 30-May 1 - OKUSA - Fargo National Qualifier Tournament, Tulsa UMAC, 6836 S. Mingo Rd, Tulsa Oklahoma 74133, Event Director: Danny Jefferson icefight4life@gmail.com
**June 15-19 2021 Junior National Duals, Cox Business Center, 100 Civic Center, Tulsa, Oklahoma 74103, Event Director: Zachory Randall zrandall@teampathways.com
PENNSYLVANIA
May 1-2 - PAUSAW Qualifier 6, Route 30 Sports, 351 Loucks Road, York, Pennsylvania 17404, Event Director: Joe Stabilito Sr. joe.stab@gmail.com
May 9 - Mat-Town USA FS Duals, Liberty Arena, 315 Hepburn St, Williamsport, Pennsylvania 17701, Event Director: Scott Moore smoore9@lhup.edu
**May 14-16 - 2021 Phil Portuese Northeast Regional Championships, Kalahari Resorts, 250 Kalahari Blvd, Pocono Manor Pennsylvania 18349, Event Director: Jeffery Dickman ejdickman@att.net
May 21-23 - 2021 PAUSAW Greco/Freestyle State Championships, Spooky Nook Sports, 2913 Spooky Nook Road, Manheim, Pennsylvania 17545, Event Director: Joe Stabilito Sr. joe.stab@gmail.com
SOUTH CAROLINA

May 1 - SCUSAW FR/GR State Championship, Charlotte Convention Center, 501 S. College St, Charlotte, North Carolina, 28202, Event Director: Robert Delgado delb4s@aol.com
May 15 - JET Freestyle/Greco Open, West Oak High School, 130 Warrior Lane, Westminister, South Carolina 29693, Event Director: Robert Delgado delb4s@aol.com
May 29 - Blacklight Bash, Emerge Ministries, 605 S Main Street, Belton, South Carolina 29627, Event Director: Cheryl Baynard MatMom160@AOL.COM
TEXAS
May 1 - TX-North MAYhem Freestyle, NYTEX Sports Centre, 8851 Ice House Drive, North Richland Hills, Texas 76180, Event Director: Jeff Frank blackjack432@me.com
May 1 - TX-North MAYhem Greco Roman, NYTEX Sports Centre, 8851 Ice House Drive, North Richland Hills, Texas 76180. Event Director: Jeff Frank blackjack432@me.com
May 1- TX-South Legacy Challenge, Spring Klein Wrestling Club, 18016 Strack Dr E, Spring, Texas 77379, Event Director: David Dockery legacywrestlingclubtx@gmail.com
**May 7-9 - 2021 USAW Women's Nationals: UWW Cadet, Junior and U23 World Team Trials, Irving Convention Center, 500 W. Las Colinas Blvd., Irving, Texas 75039, Event Director: Leslie Bedford lesliedbedford@yahoo.com
UTAH
April 30-May 1 - Utah Greco & Freestyle State, Bingham High School, 2160 S Jordan Pkwy, South Jordan, Utah 84095, Event Director: Jeffrey Newby Jeffreynewby@hotmail.com
**May 13-15 - 2021 Western Regional Championships, George S. Eccles Ice Center, 2825 North 200 East, North Logan, Utah 84341, Event Director: Jeffrey Newby Jeffreynewby@hotmail.com
VIRGINIA

May 1 - VAWA Greco ODP - Heritage High School, Heritage High School, 3101 Wards Ferry Road, Lynchburg, Virginia 24502, Event Director: Brandon Stanbery stanberywb@lcsedu.net

May 2 - Freestyle/Greco Spring Open, Top of the Podium Wrestling Center, 310 Glenn Drive, Sterling, Virginia 20164, Event Director: Tom Houck tomh@topofthepodium.org

May 15-16 - VAWA FS/GR States, Riverbend High School, 12301 Spotswood Furnace Rd, Fredericksburg, Virginia 22407, Event Director: Jack Harcourt jack.harcourt@virginiawrestling.com
WASHINGTON
May 1-2 - Freestyle and Greco State, Angel of the Wind, 2000 Hewitt Ave, Everett, Washington 98201, Event Director: Justin Newby jnewbyusa@gmail.com
May 28-31 - Riverview Training Camp, Riverview Bible Camp, 408771 WA-20, Cusick, Washington 99119, Event Director: Justin Newby jnewbyusa@gmail.com
June 18-19 - Super State and Kids State, NW Sports Hub, 701 Allen Ave, Centralia, Washington 98531, Event Director: Justin Newby jnewbyusa@gmail.com
WISCONSIN

May 1 - Elkhorn Freestyle & Greco Tournament, Elkhorn Area High School, 482 E Geneva St., Elkhorn, Wisconsin 53121, Event Director: Travis Showalter tdshowalter@gmail.com
April 30-May 2 - 2021 Wisconsin Wrestling Federation Freestyle & Greco Roman State Championships, Wisconsin Dells Center, 2100 River Road, Wisconsin Dells, Wisconsin 53965, Event Director - Jeff Jones jeffjones99@att.net
May 2 - Wisconsin Wrestling Federation Women's State Camp, Talon Wrestling Club, 249 E State St, Mauston, Wisconsin 53948, Event Director: Scott Kluever KLUEVERCOACH@YAHOO.COM
**May 14-16 - 2021 Northern Plains Regional Championships, Woodside Wisconsin Dells Center Dome, 2100 River Road, Wisconsin Dells, Wisconsin 53965, Event Director: Jeff Jones jeffjones99@att.net
WYOMING
April 24- 25 - - Lander Tiger Tough 3 Style Tournament, Lander Valley High School, 350 Baldwin Creek Road, Lander, Wyoming 82520, Event Director: Tiffany Velarde tiffany2284@gmail.com
** - USA Wrestling National Event

New since last time. BOLD