News
USA Wrestling
International
College
Women
USAW
#KeepStanfordWrestling update: President requests meeting with 36 Sports Strong about possible reinstatement
by Keep Stanford Wrestling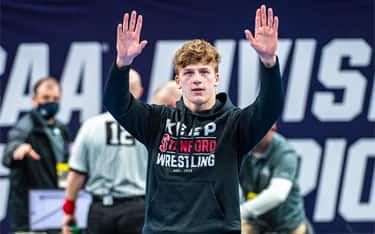 Photo of NCAA wrestling champion Shane Griffith by Sam Janicki.
Stanford President Marc Tessier-Lavigne has asked to meet with 36 Sports Strong (36 SS) on Tuesday, April 13. That meeting will include the athletic subcommittee of the university board of trustees, which will consider the petition to reinstate the 11 cut sports programs. Both the San Francisco Chronicle and the Mercury News recently previewed the meeting to discuss reinstatement efforts.
Stanford chose to cut these programs at the height of the pandemic when the fog of uncertainty was thickest. We can now take a thoughtful, strategic approach to solving this problem and reestablish Stanford as a national leader.
While we are encouraged that President Tessier-Lavigne and his administration seem ready to have a meaningful conversation, now is not the time to relax. In fact, it's time to turn up the volume. If you haven't already, please visit
KeepStanfordWrestling.com Website
and click the big, red "Send Email" button. Then, do the same through the
36 SS website
. Share these links with everyone in your network.
Now is the time to leverage relationships with friends and classmates to join the cause. Let everyone know that we are not going away until this is resolved and wrestling is reinstated at Stanford.
Media reports
MERCURY NEWS: Stanford alumni group will meet with school president in effort to save 11 sports
SAN FRANCISCO CHRONICLE: Fight to save Stanford sports gains hope: School president to meet with alumni group