Distinguished Member — Patricia Miranda
by National Wrestling Hall of Fame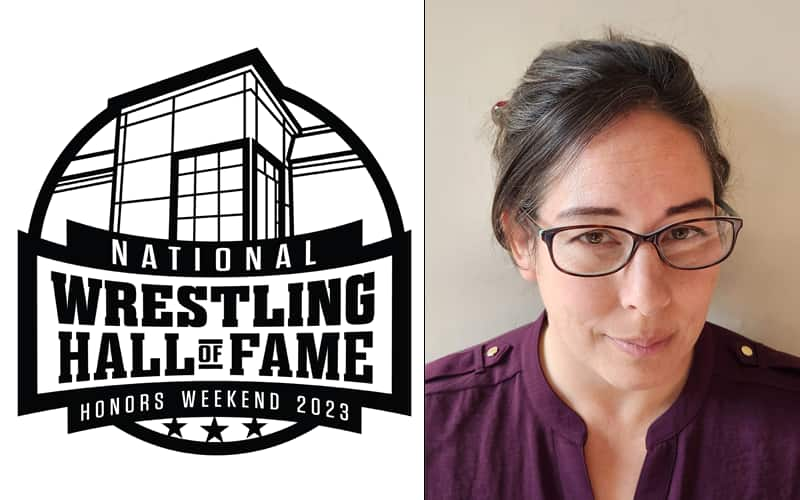 Patricia Miranda was the first American woman to win an Olympic medal in wrestling, claiming bronze at the 2004 Olympic Games, the first Games to include women's wrestling.
The daughter of Brazilian political refugees, she represented the United States in four Senior World Championships, earning silver medals in 2000 and 2003 and a bronze in 2006.
The seven-time U.S. Nationals champion was a trailblazer in women's wrestling, becoming the first female to join her middle school and high school wrestling teams.
Miranda went on to compete as a member of the men's varsity wrestling team at Stanford University from 1997 to 2002 and became only the second woman in NCAA history to defeat a male athlete in competition.
She was also the Pan American Games and FILA World Cup champion in 2003.
After graduating Phi Beta Kappa from Stanford with a bachelor's degree in economics and a master's degree in international policy studies, Miranda was accepted to Yale Law School, but she deferred her admission there to train for the 2004 Olympic Games.
She eventually continued her academic career, receiving a Juris Doctorate from Yale Law School in 2007.
She is currently a partner at Miranda, Magden & Miranda LLP and specializes in immigration law.
Her impact on wrestling continued as she was co-chair for the Keep Stanford Wrestling effort that was successful in reversing Stanford's recent decision to cut its wrestling program.
Stanford University has the Patricia Miranda Associate Head Wrestling Coach and The Open Mat website presents the "Miranda Medal" to the best women's college wrestler each year.