News
International
College
High School & Youth
Women
USAW
Lisa Downey joins USA Wrestling staff as an Events Assistant
by Gary Abbott, USA Wrestling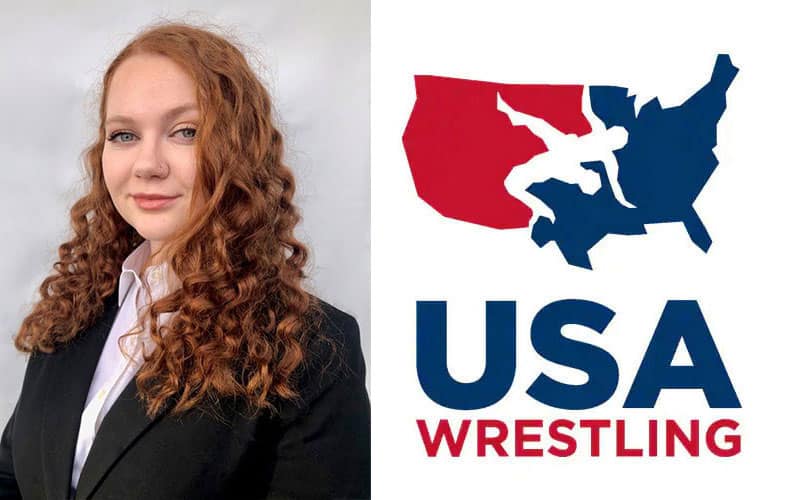 Lisa Downey
of San Luis Obispo, Calif., who has a strong background in wrestling and event operations, has joined the
USA Wrestling national staff
as an Events Assistant. USA Wrestling is the national governing body for wrestling in the United States.
She started in her new position on Dec. 2 and is working in the
National Events Department
at USA Wrestling's national headquarters in Colorado Springs, Colo.
"USA Wrestling and the Events Department are extremely excited to have Lisa join our team. Lisa has an extensive background with wrestling, event execution and sports organizations. In addition, her education, social media, data analytics and marketing skills will be a great asset to the organization. We welcome Lisa and are excited to put her experience to use at USA Wrestling," said
Pete Isais
, USA Wrestling's Director of Events.
Downey was most recently the Director of Operations for the Div. I wrestling program at Cal Poly University in San Luis Obispo, Calif., a position she held for almost two years. She directed numerous aspects of the wrestling program, working with head coach Jon Sioredas and his staff.
She handled many aspects of the team's travel and housing for away competitions, as well as the distribution of equipment and uniforms. Downey executed details of Cal Poly wrestling team events and socials, and assisted with recruiting visits. She designed and managed graphic media for the team's social media platforms. Downey was an integral part of organizing the day-to-day operations of the wrestling program.
While an undergraduate at the University of Minnesota, Downey served as an Event Execution and Operations Intern for the Minnesota Twins, Target Field Events. She sold event spaces in Target Field for a variety of events including galas, meetings, weddings and conferences. This position included assisting clients in the planning and execution of events there. She posted regular content across a variety of social media platforms. She also assisted in executing internal set ups to adapt to new COVID-19 regulations.
In 2019, she served as Camp Store Manager for J Robinson Intensive Camps, one of the most successful and respected wrestling camp businesses in the nation. She managed the sales of merchandise and equipment during the 10-week camp period, serving 800 wrestlers. She managed the ordering of supplies for the camp, and oversaw a team of staff members that assisted in the operation of the camp store. She also served as a main point of contact for parents while their athletes attended camp.
Downey received a Bachelor of Science in Sport Management from the University of Minnesota, Minneapolis in December 2020. She later received a Masters of Business Administration from Cal Poly, San Luis Obispo in June 2022, with a professional certificate in Business Analytics. She also studied sport and wellness at Beijing Sport University in China in 2018.
As part of her new job, Downey will travel to numerous USA Wrestling regional and national events, as part of the events operation staff. She will work with other USA Wrestling staff, local organizers, volunteers and wrestling families in her role with the organization.