News
USA Wrestling
International
College
High School & Youth
USAW
Justin Ruiz named Director of Donor & Alumni Relations for USA Wrestling
by Gary Abbott, USA Wrestling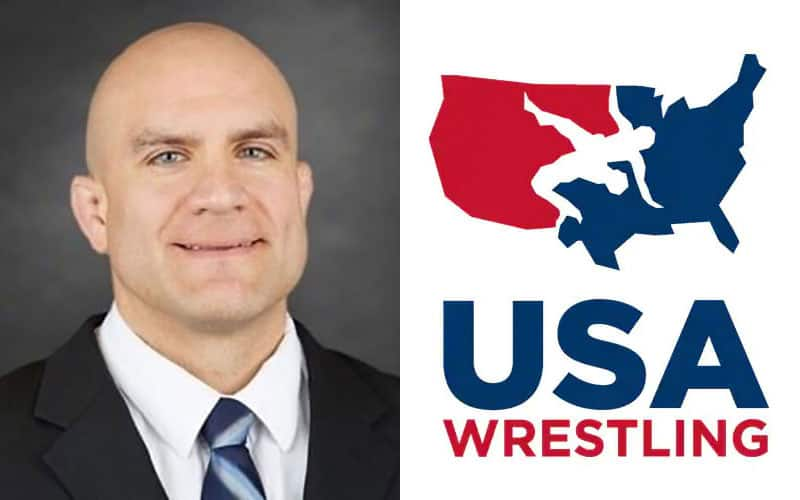 Justin Ruiz
of Spanish Fork, Utah, a World bronze medalist in Greco-Roman wrestling and successful businessman in the mortgage industry, has been named Director of Donor & Alumni Relations for USA Wrestling, the national governing body for wrestling in the United States.
Ruiz will oversee USA Wrestling's private donor fundraising efforts, as well as develop programs for wrestling alumni to participate in USA Wrestling at all levels.
"USA Wrestling is excited to welcome one of our own back to the sport and our organization. Justin Ruiz was a very special competitor and an even better person. We are confident that he will immediately have an impact on USA Wrestling and help us build a stronger future for the sport," said USA Wrestling Executive Director
Rich Bender.
"I realized that this is not a position which is open often and could be a once-in-a-lifetime opportunity. It is an opportunity to work with wrestling people and to be back in the wrestling world. I will be able to use the skills I have learned and to give back. I know what it is like being an athlete. I know that this position will help facilitate opportunities for other athletes. I believe in what we have to offer. I have some ideas on how I can help. The first thing is to observe the current systems and processes. From there, I will bring the good that I have to the effort and to focus on continuing its development," said Ruiz.
He comes to USA Wrestling after having worked in the mortgage industry in Utah for nearly eight years, starting first as a licenced loan officer assistant, and later as a loan originator. During that time, he originated tens of millions of dollars in loan volume, and cultivated relationships with hundreds of people ranging from clients, referral partners and other business professionals.
Companies that Ruiz has worked for include UMortgage, CrossCountry Mortgage, One Trust Home Loans and Citywide Home Loans.
Early in his professional life, Ruiz had extensive technical program support experience. He served as a web developer for Skedunka in Orem, Utah for a year and was also a student developer intern at Devpoint Labs in Salt Lake City. He got his start in the tech industry as a marketing specialist for search engine optimization for Dotcomsecrets in Boise, Idaho.
Ruiz received a Bachelor's in Arts degree from the University of Colorado at Colorado Springs, with a minor in Spanish, graduating cum laude in May of 2012.
Ruiz looks forward to using his communication and organization skills from his business career to help strengthen and expand USA Wrestling's donor and alumni programs.
"It is all about building relationships with clients and referral partners. It is a lot of interaction with people," said Ruiz. "It was a service and a product where you have to see it from the start to the finish line. You work by building relationships with real estate agents and referral partners and they refer us to a client. You work with the clients, build their trust, educate them on their options and keep in touch during that incubation period while they look for homes. When they do get under contract, you walk them through that process, and make sure they know what the next step is. Even in the best conditions, buying a home can be a scary process for people."
Ruiz was one of the nation's top Greco-Roman athletes for many years, winning a bronze medal at 96 kg in Greco-Roman at the 2005 World Championships in Budapest, Hungary.
He competed in six Senior World Championships for Team USA, two U20 World Championships and a University World Championships. He was a 2007 Pan American Games champion, and won a silver medal at the 2003 Pan American Games. He placed second in the U.S. Olympic Team Trials twice in his career.
Ruiz was a member of the first and only U.S. World Greco-Roman Team to win the World Team title in Greco-Roman wrestling, with its team victory at the 2007 Senior World Championships in Baku, Azerbaijan.
He was a two-time All-American for the University of Nebraska, placing fifth at the 2002 and 2003 NCAA Championships. He was a three-time Utah state champion for Taylorsville High School. He was the recipient of the national Dave Schultz High School Excellence Award in 1998, given annual by the National Wrestling Hall of Fame based upon athletic, academic and community service achievement.
Ruiz has extensive coaching experience, serving as an assistant wrestling coach for Utah Valley University for four years, over two different stints (2007-08, 2012-2015). For three years, he served as National Team Developmental Coach for Utah USA Wrestling, coaching multiple age-group All-Americans. He was a co-owner of a wrestling club in Orem, Utah, which developed numerous successful athletes who went on to wrestle in college. Ruiz also coached professional and amateur MMA fighters for The Pit Elevated in Orem, Utah for close to three years.