News
USA Wrestling
International
College
High School & Youth
USAW
Hall of Fame biography: Mario Lopez, Outstanding American
by National Wrestling Hall of Fame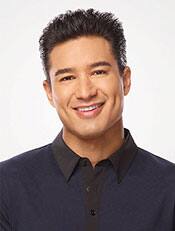 Mario Lopez – Outstanding American
The Outstanding American award is presented to an individual who has used the disciplines of wrestling to launch notable careers in other walks of life, such as science and technology, business and industry, government and the military, and the arts and humanities.
This year's honoree is Mario Lopez, who wrestled for Chula Vista High School, finishing second in the San Diego section and seventh in the California Interscholastic Federation state tournament as a senior in one-class California in 1991.
He began wrestling under Mexican Olympian Gabriel Ruiz. His high school coach was Bill Virchis, who not only coached Chula Vista to a Metro League Championship but also was one of the founding fathers of Chicano theatre and one of the most important performing arts educators in San Diego County.
Mario had aspirations of wrestling at Arizona State under Bobby Douglas, a Distinguished Member of the National Wrestling Hall of Fame. Other wrestling idols included John Smith and Dan Gable, both Distinguished Members.
Since his 1989 breakout role on "Saved by the Bell", he has become a film actor, New York Times Best-Selling author, producer, host, and two-time Emmy winner. His prolific career has made him one of the most sought-after personalities in entertainment today. He currently hosts NBC's "Access Hollywood" and "Access Daily" as well as the national radio show "On with Mario."
His charitable efforts include: A Dog's Life Rescue, Best Friends Animal Society, Boys & Girls Clubs, Children's Hospital Los Angeles, Feeding America, Make-A-Wish Foundation, Habitat for Humanity and Ronald McDonald House Charities, among others.
Mario says wrestling taught him there are no shortcuts and you have to be disciplined and consistent while working hard, staying focused and doing the right thing. Those virtues have been instrumental throughout his life.
The National Wrestling Hall of Fame is proud to honor Mario Lopez as its 2022 Outstanding American.