News
USA Wrestling
College
Women
USAW
NCAA Div. III Loras of Iowa to add women's wrestling as varsity sport in 2023-24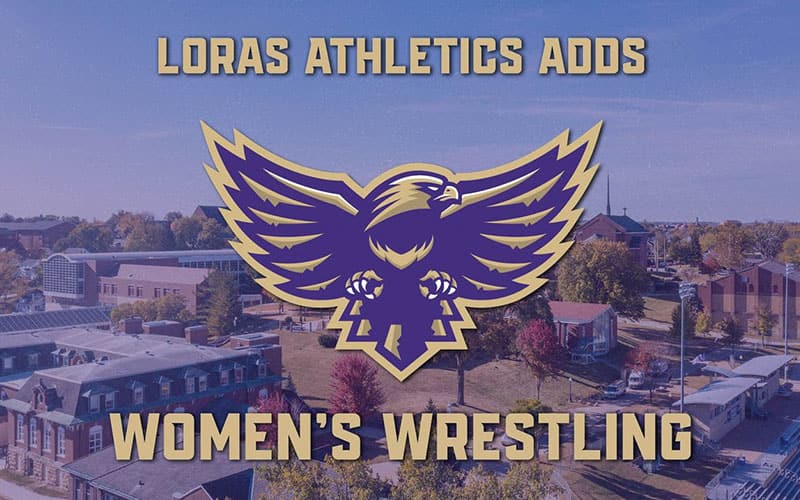 Dec. 15, 2022 – Director of Athletics Denise Udelhofen ('90/'92) announced today that
Loras College
is preparing to add women's wrestling as the department's 25th varsity sport with competition beginning in the 2023-24 season.
"We are thrilled to add women's wrestling to our campus," Udelhofen said. "I look forward to expanding opportunities for women in the sport of wrestling. Women's wrestling has been on our radar for some time, however we want to make sure logistically we can be effective, and it is a positive experience right out of the gate when adding to an already robust athletic department."
Women's wrestling is one of the fastest growing collegiate sports. Currently it is an emerging sport by the NCAA with now more than 100 colleges offering women's wrestling as a varsity sport, according to the National Wrestling Coaches Association.
Iowa is also one of 35 states who have sanctioned an official scholastic state championship as the total number of women who wrestle in high school has grown from 804 in 1994 to 31,654 in 2022.
Loras is the sixth member institution of the
American Rivers Conference
(A-R-C) to announce the addition of women's wrestling, joining Buena Vista University, Central College, Simpson College, the University of Dubuque, and Wartburg College.
The search for Loras College's first women's wrestling head coach will begin immediately. Aspiring applicants can apply
at the link here
.