News
USA Wrestling
International
College
High School & Youth
Women
USAW
Complete list of USA Wrestling sanctioned events for the next three months as of May 24 (39 events)
by Gary Abbott, USA Wrestling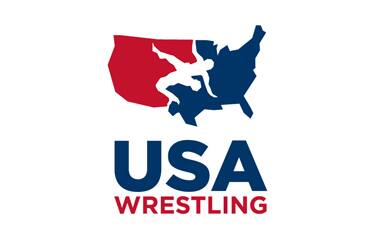 USA Wrestling is regularly publishing a list of sanctioned events as our nation and our sport comes back from the COVID-19 pandemic.
In this article, there are 39 tournaments/clinics listed from 22 different states over the next three months. Since our posting on May 18, there are 10 additional events which have been added to the list. The new additions are marked in bold.
The list provides an easy reference for athletes, coaches and families, in order to make plans for competitions moving forward. Not only is USA Wrestling providing events on its national schedule, but many state associations and local clubs are also developing events for athletes of all ages to participate in.
Our list will include events by date, as well as events by state.
New sanctions were added in Colorado, Indiana, New York, North Carolina, Ohio, South Carolina, Virginia, West Virginia, Wisconsin and Wyoming.
The USA Wrestling Regionals will conclude with the Southern Plains Regionals in Kansas (June 4-6).
The remaining National event schedule includes the U23 Nationals in Lincoln, Neb. (May 27-29), USA Wrestling Kids Nationals in Wisconsin Dells, Wis. (June 24-26) and the USMC Junior and 16U Nationals in Fargo, N.D. (July 16-23).
Included also are the three National Duals: the 14U National Duals in Franklin, Indiana (June 9-13), the 16U National Duals in Westfield, Indiana (June 9-13), the Junior National Duals in Tulsa, Okla. (June 15-19)
This information is also available through USA Wrestling's membership system, TheMat.com website and on
usawevents.com
by using the system's sort capability, but this posting will be an easy-to-use format for you to use in your planning.
Athletes should consider attending events in nearby states, especially if conditions do not allow for competitions in their own state at this time. Contact event directors for more information on the event details and eligibility requirements. Please forward this story to others seeking competitive opportunities. For more information on USA Wrestling events, visit
https://usawrestlingevents.com/
SANCTIONED EVENTS BY DATE
**May 27-29 - 2021 UWW U23 Nationals, Bob Devaney Sports Center, 1600 Court St., Lincoln, Nebraska 68588, Event Director: Pete Isais pisais@usawrestling.org
May 28-31 - Riverview Training Camp, Riverview Bible Camp, 408771 WA-20, Cusick, Washington 99119, Event Director: Justin Newby jnewbyusa@gmail.com
May 29 - Blacklight Bash, Emerge Ministries, 605 S Main Street, Belton, South Carolina 29627, Event Director: Cheryl Baynard MatMom160@AOL.COM
May 29 - CUSAW 2021 Freestyle/Greco/Girls State Championships, Castle View High School, 5254 N Meadows Dr, Castle Rock, Colorado 80109, Event Director: Monica Schommer mschommer@hiredintel.com

**June 4-6 - 2021 Southern Plains Regional Championships, Kansas Star Events Center, 777 Kansas Star Drive, Mulvane, Kansas 67110, Event Director: Will Cokeley WCokeley@Silgancontainers.com
June 4-12 - Team Alaska Future of Champions Camp, Palmer Middle School, 1159 S Chugach St, Palmer, Alaska 99645, Event Director: Westley Bockert teamalaskawrestling@gmail.com
June 5 - Gaston Grizzlies II Freestyle Greco Open, Barr St Sports Complex, 213 Barr Road, Lexington, South Carolina 29072, Event Director: Robert Delgado delb4s@aol.com

June 5 - PWC Day Camp, Heritage High School, Heritage High, 3020 Wards Ferry Road, Lynchburg, Virginia 24502, Event Director: Brandon Stanbery stanberywb@lcsedu.net
June 5 - Wisconsin Wrestling Federation Women's Junior Dual Practice, Wisconsin Dells High School, 1501 Brew Farm Rd, Wisconsin Dells Wisconsin, 53965, Event Directorr: Scott Kluever KLUEVERCOACH@YAHOO.COM

June 5 - WV Freestyle State Tournament, Olympia Wrestling Club Facility, 980 Altman Ave, Parkersburg, West Virginia 26104, Event Director: Christopher Way cway@k12.wv.us

June 5-6 - OAC DUALS, Cedar Point Sports Center, 2701 Cleveland Rd W, Sandusky, Ohio 44870, Event Director: Jared Opfer jaredopfer@gmail.com
June 6 - Headlocks on the Hudson, Knickerbacker Field, 191 103rd Street, Troy, New York 12180, Event Director: Jamie Hanlon jdhanlon@yahoo.com
**June 9-13 - 2021 14U National Duals, Franklin Community High School, 2600 Cumberland Dr, Franklin, Indiana 46131, Event Director: Pat Culp patculp@hotmail.com
**June 9-13 - 2021 16U National Duals, Grand Park, 19000 Grand Park Blvd, Westfield, Indiana 46074, Event Director: Pat Culp patculp@hotmail.com
June 10-13 - "King of Ring" National Duals & Individuals, Dean and Barbara White Community Center, 6600 Broadway, MERRILLVILLE, Indiana 46410, Event Director: Kevin English ELITEATHLETICCLUB@COMCAST.NET
June 12 - River City Open, Terry Parker High School, 7301 Parker School Rd, Jacksonville, Florida 32211, Event Director: Christopher McNealy c_mcnealy@msn.com
June 13-19 - Western States Championships & Turf War Duals, Holt Arena, 550 Memorial Drive, Pocatello Idaho 83201, Event Director: Jeffrey Newby Jeffreynewby@hotmail.com
**June 15-19 2021 Junior National Duals, Cox Business Center, 100 Civic Center, Tulsa, Oklahoma 74103, Event Director: Zachory Randall zrandall@teampathways.com
June 16-19 - Next Level Wrestling Camp, Hildebrandt/Nebe Wrestling Room at Omaha Skutt Catholic High School, 3131 S. 156th St, Omaha, Nebraska 68153, Event Director: Charles DeVetter ironhawkwrestlingacademy@gmail.com
June 17-19 - Robie Wrestling- Prospect Camp, VT Wrestling Room, Jamerson Athletic Center, Blacksburg Virginia 24060, Event Director: Anthony Robie trobie@vt.edu
June 18 - Rumble in the Jungle, Jaguar Stadium/Andover Central High, 603 E. Central, Andover, Kansas 67002, Event Director: Nate Alvarez noalvarez3@gmail.com
June 18-19 - Monster Madness, Johnson Creek High School, 455 Aztalan St, Johnson Creek, Wisconsin, 53038, Event Director: Sean Smalley sean@wisconsinrtc.com
June 18-19 - Super State and Kids State, NW Sports Hub, 701 Allen Ave, Centralia, Washington 98531, Event Director: Justin Newby jnewbyusa@gmail.com
June 18-20: Diamonds in the Rough Girls Only, Kansas Wrestling Center, 1671 E. Kansas City Rd, Olathe, Kansas 66061, Event Director: Heidlinda Kriner hkweeden@gmail.com
June 19 - 2021 ISWA Kids Freestyle & Greco National Camp, Franklin Community High School, 2600 Cumberland Drive, Franklin, Indiana 46131, Event Director: James Tonte tontej@franklinschools.org
June 19-20 - Rhode Island Kids Championship, Iron Faith Wrestling, 53 Vanturi Ave., Warwick, Rhode Island 02889, Event Director: Claro Dimen claro@dimen.org
June 20-22 - Southport Wrestling Club Camp, Southport Fieldhouse, 971 E Banta Rd, Indianapolis, Indiana 46227, Event Director: Albert Skinner anskinne@gmail.com

June 21-25 - Rulon Gardner Gold Medal Gym, Harmony, 5500 West 700 South, Hurricane, Utah 84780, Event Director: Rulon Gardner rulongardner@hotmail.com
June 24-26 - 2021 USA Wrestling Kids Nationals, Woodside Wisconsin Dells Center Dome, 2100 River Road, Wisconsin Dells, Wisconsin 53965, Event Director: Jeff Jones jeffjones99@att.net
June 25-26 - Summer Training Camp, Cormack Hall, 541 N. Main St.. Lexington, Virginia 24450, Event Director: James Gibson gibsonjm@vmi.edu

June 26 - Bulldog Invitational, Opelika High School, 1700 Lafayette Parkway, Opelika, Alabama 36801, Event Director: Adam Stadler adstadler@gmail.com
June 27 - New Jersey Freestyle Duals, Sportika, 150 Woodward Road, Manalapan, New Jersey 07726, Event Director: Nick Roy triumphwrestling@gmail.com
July 12-15 - Seaford Youth Wrestling Summer Camp, Seaford High School, 1575 Seamans Neck Road, Seaford, New York 11783, Event Director: David Takseraas dtak1986@yahoo.com

July 16-18 - Sunshine State Showdown, Alan Jay Arena, 781 Magnolia, Sebring, Florida 33870, Event Director: Sean Smalley sean@wisconsinrtc.com
**July 16-23 - 2021 US Marine Corps/USAW Junior Nationals, Fargo Dome, 1800 N University Dr, Fargo North Dakota, 58102, Event Director: Pete Isais pisais@usawrestling.org
July 17-18 - Carolina Challenge, Overhills High School, 2495 Ray Road, Spring Lake, North Carolina 28390, Event Director: John Moshman Jmoshman@yahoo.com

July 19-21 - Windy City Wrestling Camp, JWI, 229 West 1st Street, Casper, Wyoming 82601, Event Director: Angela Berry wyberrys@gmail.com

July 30-August 1 - Camel Up Wrestling Camps, Neil Clark Gym, 3404 6th Street Dr. NW, Hickory, North Carolina 28601, Event Director: Daryl Thomas dthomas@campbell.edu
August 12-15 - All American Womens Camp and College Showcase, YMCA Blue Ridge Assembly, 84 Blue Ridge Circle, Black Mountain, North Carolina 28711, Event Director: Cheryl Baynard MatMom160@AOL.COM
*** - USA Wrestling National Event
SANCTIONED EVENTS BY STATE
ALABAMA

June 26 - Bulldog Invitational, Opelika High School, 1700 Lafayette Parkway, Opelika, Alabama 36801, Event Director: Adam Stadler adstadler@gmail.com
ALASKA
June 4-12 - Team Alaska Future of Champions Camp, Palmer Middle School, 1159 S Chugach St, Palmer, Alaska 99645, Event Director: Westley Bockert teamalaskawrestling@gmail.com
COLORADO

May 29 - CUSAW 2021 Freestyle/Greco/Girls State Championships, Castle View High School, 5254 N Meadows Dr, Castle Rock, Colorado 80109, Event Director: Monica Schommer mschommer@hiredintel.com

FLORIDA
June 12 - River City Open, Terry Parker High School, 7301 Parker School Rd, Jacksonville, Florida 32211, Event Director: Christopher McNealy c_mcnealy@msn.com
July 16-18 - Sunshine State Showdown, Alan Jay Arena, 781 Magnolia, Sebring, Florida 33870, Event Director: Sean Smalley sean@wisconsinrtc.com
IDAHO
June 13-19 - Western States Championships & Turf War Duals, Holt Arena, 550 Memorial Drive, Pocatello Idaho 83201, Event Director: Jeffrey Newby Jeffreynewby@hotmail.com
INDIANA

**June 9-13 - 2021 14U National Duals, Franklin Community High School, 2600 Cumberland Dr, Franklin, Indiana 46131, Event Director: Pat Culp patculp@hotmail.com
**June 9-13 - 2021 16U National Duals, Grand Park, 19000 Grand Park Blvd, Westfield, Indiana 46074, Event Director: Pat Culp patculp@hotmail.com
June 10-13 - "King of Ring" National Duals & Individuals, Dean and Barbara White Community Center, 6600 Broadway, MERRILLVILLE, Indiana 46410, Event Director: Kevin English ELITEATHLETICCLUB@COMCAST.NET
June 19 - 2021 ISWA Kids Freestyle & Greco National Camp, Franklin Community High School, 2600 Cumberland Drive, Franklin, Indiana 46131, Event Director: James Tonte tontej@franklinschools.org
June 20-22 - Southport Wrestling Club Camp, Southport Fieldhouse, 971 E Banta Rd, Indianapolis, Indiana 46227, Event Director: Albert Skinner anskinne@gmail.com

KANSAS

**June 4-6 - 2021 Southern Plains Regional Championships, Kansas Star Events Center, 777 Kansas Star Drive, Mulvane, Kansas 67110, Event Director: Will Cokeley WCokeley@Silgancontainers.com
June 18 - Rumble in the Jungle, Jaguar Stadium/Andover Central High, 603 E. Central, Andover, Kansas 67002, Event Director: Nate Alvarez noalvarez3@gmail.com
June 18-20: Diamonds in the Rough Girls Only, Kansas Wrestling Center, 1671 E. Kansas City Rd, Olathe, Kansas 66061, Event Director: Heidlinda Kriner hkweeden@gmail.com
NEBRASKA
**May 27-29 - 2021 UWW U23 Nationals, Bob Devaney Sports Center, 1600 Court St., Lincoln, Nebraska 68588, Event Director: Pete Isais pisais@usawrestling.org
June 16-19 - Next Level Wrestling Camp, Hildebrandt/Nebe Wrestling Room at Omaha Skutt Catholic High School, 3131 S. 156th St, Omaha, Nebraska 68153, Event Director: Charles DeVetter ironhawkwrestlingacademy@gmail.com
NEW JERSEY
June 27 - New Jersey Freestyle Duals, Sportika, 150 Woodward Road, Manalapan, New Jersey 07726, Event Director: Nick Roy triumphwrestling@gmail.com
NEW YORK
June 6 - Headlocks on the Hudson, Knickerbacker Field, 191 103rd Street, Troy, New York 12180, Event Director: Jamie Hanlon jdhanlon@yahoo.com
July 12-15 - Seaford Youth Wrestling Summer Camp, Seaford High School, 1575 Seamans Neck Road, Seaford, New York 11783, Event Director: David Takseraas dtak1986@yahoo.com

NORTH CAROLINA
July 30-August 1 - Camel Up Wrestling Camps, Neil Clark Gym, 3404 6th Street Dr. NW, Hickory, North Carolina 28601, Event Director: Daryl Thomas dthomas@campbell.edu
July 17-18 - Carolina Challenge, Overhills High School, 2495 Ray Road, Spring Lake, North Carolina 28390, Event Director: John Moshman Jmoshman@yahoo.com

August 12-15 - All American Womens Camp and College Showcase, YMCA Blue Ridge Assembly, 84 Blue Ridge Circle, Black Mountain, North Carolina 28711, Event Director: Cheryl Baynard MatMom160@AOL.COM
NORTH DAKOTA
**July 16-23 - 2021 US Marine Corps/USAW Junior Nationals, Fargo Dome, 1800 N University Dr, Fargo North Dakota, 58102, Event Director: Pete Isais pisais@usawrestling.org
OHIO

June 5-6 - OAC DUALS, Cedar Point Sports Center, 2701 Cleveland Rd W, Sandusky, Ohio 44870, Event Director: Jared Opfer jaredopfer@gmail.com

OKLAHOMA
**June 15-19 2021 Junior National Duals, Cox Business Center, 100 Civic Center, Tulsa, Oklahoma 74103, Event Director: Zachory Randall zrandall@teampathways.com
RHODE ISLAND
June 19-20 - Rhode Island Kids Championship, Iron Faith Wrestling, 53 Vanturi Ave., Warwick, Rhode Island 02889, Event Director: Claro Dimen claro@dimen.org
SOUTH CAROLINA
May 29 - Blacklight Bash, Emerge Ministries, 605 S Main Street, Belton, South Carolina 29627, Event Director: Cheryl Baynard MatMom160@AOL.COM
June 5 - Gaston Grizzlies II Freestyle Greco Open, Barr St Sports Complex, 213 Barr Road, Lexington, South Carolina 29072, Event Director: Robert Delgado delb4s@aol.com

UTAH
June 21-25 - Rulon Gardner Gold Medal Gym, Harmony, 5500 West 700 South, Hurricane, Utah 84780, Event Director: Rulon Gardner rulongardner@hotmail.com
VIRGINIA
June 5 - PWC Day Camp, Heritage High School, Heritage High, 3020 Wards Ferry Road, Lynchburg, Virginia 24502, Event Director: Brandon Stanbery stanberywb@lcsedu.net
June 17-19 - Robie Wrestling- Prospect Camp, VT Wrestling Room, Jamerson Athletic Center, Blacksburg Virginia 24060, Event Director: Anthony Robie trobie@vt.edu
June 25-26 - Summer Training Camp, Cormack Hall, 541 N. Main St.. Lexington, Virginia 24450, Event Director: James Gibson gibsonjm@vmi.edu

WASHINGTON
May 28-31 - Riverview Training Camp, Riverview Bible Camp, 408771 WA-20, Cusick, Washington 99119, Event Director: Justin Newby jnewbyusa@gmail.com
June 18-19 - Super State and Kids State, NW Sports Hub, 701 Allen Ave, Centralia, Washington 98531, Event Director: Justin Newby jnewbyusa@gmail.com
WEST VIRGINIA

June 5 - WV Freestyle State Tournament, Olympia Wrestling Club Facility, 980 Altman Ave, Parkersburg, West Virginia 26104, Event Director: Christopher Way cway@k12.wv.us

WISCONSIN

June 5 - Wisconsin Wrestling Federation Women's Junior Dual Practice, Wisconsin Dells High School, 1501 Brew Farm Rd, Wisconsin Dells Wisconsin, 53965, Event Directorr: Scott Kluever KLUEVERCOACH@YAHOO.COM
June 18-19 - Monster Madness, Johnson Creek High School, 455 Aztalan St, Johnson Creek, Wisconsin, 53038, Event Director: Sean Smalley sean@wisconsinrtc.com
WYOMING

July 19-21 - Windy City Wrestling Camp, JWI, 229 West 1st Street, Casper, Wyoming 82601, Event Director: Angela Berry wyberrys@gmail.com

** - USA Wrestling National Event
New since last time. BOLD