News
USA Wrestling
International
College
High School & Youth
Women
USAW
Complete list of USA Wrestling sanctioned events for the next three months, as of February 15, with 30 new events
by Gary Abbott, USA Wrestling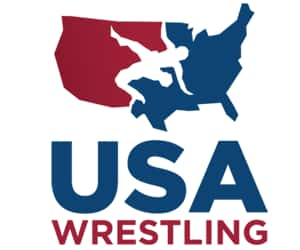 USA Wrestling is regularly publishing a list of sanctioned events as our nation and our sport comes back from the COVID-19 pandemic.
In this article, there are 119 tournaments/clinics listed from 22 different states over the next three months. Since our posting on February 8, there are 30 additional events which have been added to the list. The new additions are marked in bold.
The list provides an easy reference for athletes, coaches and families, in order to make plans for competitions moving forward. Not only is USA Wrestling providing events on its national schedule, but many state associations and local clubs are also developing events for athletes of all ages to participate in.
Our list will include events by date, as well as events by state.
There were 14 states that added events this week. Missouri added the most with six, followed by Pennsylvania with four. Indiana, Kansas and Michigan added three events. Kentucky and Virginia added two sanctions. States sanctioning one event this week were Nebraska, North Dakota, Ohio, South Dakota, Texas, Utah and Wyoming.
The USA Wrestling national-level event schedule is beginning to get finalized and posted.
Included are all eight USA Wrestling High School National Recruiting Showcase Qualifiers: the Pennsylvania Qualifier (March 12-14 in State College), the Utah Qualifier (March 12-13 in Logan), the Virginia Qualifier (March 12-14 in Doswell), the Wisconsin Qualifier (March 12-13 in Wisconsin Dells), the Florida Qualifier (March 13-14) the Arizona Qualifier (March 16-18 in Bullhead City), Indiana Qualifier (March 19-21) and Kansas Qualifier (March 19-21). In addition, the pinnacle of the series, the High School National Recruiting Showcase, will be held in Coralville, Iowa, March 25-27
The National event schedule also includes the USA Wrestling Girls Folkstyle Nationals (Coralville, Iowa, March 26-28), USA Wrestling's annual Folkstyle Nationals (Cedar Falls, Iowa, April 1-3) and the Women's Nationals (May 7-8 in Irving, Texas). Another Folkstyle Tour of America event has been added, Dominate in the Dells (March 13-14 in Wisconsin Dells). Also added was the Northern Plains Regionals in Wisconisn (May 14-16) and the Central Regionals in Indiana (May 21-23).
Watch for a number of other USA Wrestling national events to be announced in the upcoming days and weeks.
This information is also available through USA Wrestling's membership system, TheMat.com website and on
usawevents.com
by using the system's sort capability, but this posting will be an easy-to-use format for you to use in your planning.
Athletes should consider attending events in nearby states, especially if conditions do not allow for competitions in their own state at this time. Contact event directors for more information on the event details and eligibility requirements. Please forward this story to others seeking competitive opportunities. For more information on USA Wrestling events, visit
https://usawrestlingevents.com/
SANCTIONED EVENTS BY DATE
February 15 - Somerset St. Valentine Day Massacre, Rural Development Center, 2292 US-27 #300, Somerset, Kentucky 42501, Event Director: Mondell Hunter somersetwrestlingclub@gmail.com
February 20 - Casey J Luebbert Memorial Wrestling Tournament, Capital City High School, 1650 Cavalier Drive, Jefferson City, Missouri 65109, Event Director: Stacey Jacobs jcjayskidsclub@gmail.com
February 20 - Derby Novice Championships, Farha Sports Centers, 3405 S Meridian Ave, Wichita, Kansas 67217, Event Director: George Downs GKyleDowns1@gmail.com
February 20 - District Warm-up, Cassville High School, 1825 State Hwy Y, Cassville, Missouri 65625, Event Director: Jeff Myers beckymyers1974@hotmail.com
February 20 - Girls Battle of the Midwest, Sports Centers, 3405 S Meridian Ave, Wichita, Kansas 67217, Event Director: George Downs GKyleDowns1@gmail.com
February 20 - McPherson 2021 Invitational Tournament, Canton Galva High School, 506 S Kansas, Canton, Kansas 67428, Event Director: Josh Sanderson joshualennonsanderson@gmail.com
February 20 - MMWA Week 2, Dort Federal Credit Union Event Center, 3501 Lapeer Rd, Flint Michigan 48503, Event Director: Greg Wojciechowski gregwojo56@gmail.com

February 20 - State Prep SHOWDOWN, Troup High Gym, 1920 Hamilton Rd, LaGrange, Georgia 30241, Event Director: Drew Garner drewgarner03@gmail.com
February 20 - Take it to the Mat, Bolivar High School, 1401 N Highway D, Bolivar, Missouri 65613, Event Director - Bobbie Hawk hawk_4@windstream.net
February 20 - U-Town Hammer Duals, Ulysses High School, 501 N McCall Rd, Ulysses, Kansas 67880, Event Director: Jacob Gonzales Gwsjlg@gmail.com
February 20-21 - Aviators Open, Aviators Wrestling, 945 S Nicolet Road, Appleton, Wisconsin 54914, Event Director: Jason Kleinschmidt aviators.foxvalley@gmail.com
February 21 - 2021 Freshman/Girls State, Jackson County Agricultural Center, 1869 County Farm Rd., Jefferson, Georgia 30549, Event Director: Leah Thomas LTHOMAS@PROGRESSCONTAINER.COM
February 21 - 2021 Wisconsin Wrestling Federation Kids State Team Championship & High School Women's Folkstyle State Championships, Thunderdome, 1450 Summit Ave, Oconomowoc, Wisconsin 53066, Event Director - Jeff Jones jeffjones99@att.net
February 21 - Brawl at the Bluegrass, Bluegrass Sportsplex, 208 Peterson Dr, Elizabethtown, Kentucky 42701, Event Director - Teela Hardin teelahardin@gmail.com

February 21 - Freestyle for Females, Wyoming Seminary, 201 N Sprague Ave., Kingston, Pennsylvania 18704, Event Director - Chad Vandiver chadrvandiver@gmail.com

February 21 - Fremont Wrestling Club Tournament, Fremont Senior High School, 1750 N. Lincoln Ave, Fremont, Nebraska 68025, Event Director: Jason McGee jason.mcgee@valmont.com
February 21 - MVKWA Elida Mini Meet, Elida Fieldhouse, 101 E. North St., Elida, Ohio 45807, Event Director - Chris Lawson c_lawson_82@yahoo.com

February 21 - MVKWA Mini Meet 5, Beavercreek High School, 2660 Dayton-Xenia Road, Beavercreek, Ohio 45434, Event Director: Jarrod Martin jarrodbmartin@gmail.com
February 21 - Rogers Area Folkstyle State Qualifier, MN/USA Training Center, 11521 Eagle Street NW, Coon Rapids, Minnesota 55448, Event Director: Matt Njos mnjos@yahoo.com
February 21 - Victory Open, Kansas Wrestling Center, 1671 E. Kansas City Rd, Olathe, Kansas 66063, Event Director - Heidlinda Kriner hkweeden@gmail.com

February 26 - 2021 ND Elementary Dual Qualifier, Bismarck Event Center, 315 South 5th Street, Bismarck, North Dakota 58504, Event Director: Brian Fettig bfettig@bis.midco.net
February 26 - 2021 ND Girls Dual Qualifier, Bismarck Event Center, 315 South 5th Street, Bismarck, North Dakota 58504, Event Director: Brian Fettig bfettig@bis.midco.net
February 26 - 2021 ND Middle School Dual Qualifier, Bismarck Event Center, 315 South 5th Street, Bismarck, North Dakota 58504, Event Director: Brian Fettig bfettig@bis.midco.net
February 26-27 - Greco United Capitol Cup, Top of the Podium Wrestling Center, 310 Glenn drive, Sterling, Virginia 20164, Event Director: Logan Savvy Matsavvywrestling@gmail.com
February 26 - North Sevier Little League Tournament 2021, North Sevier High School, 350 West 400 North, Salina, Utah 84654, Event Director - Jeffrey Newby Jeffreynewby@hotmail.com

February 27 - 2021 Bismarck Gorilla Folkstyle Tournament, Bismarck Event Center, 315 South 5th Street, Bismarck, North Dakota 58504, Event Director: Brian Fettig bfettig@bis.midco.net
February 27 - 2021 Missouri USA District 8 Tournament, Cape Girardeau Sportsplex, 2526 Jim Drury Lane, Cape Girardeau, Missouri 63701, Event Director: Lance Schlick lschlick1@icloud.com
February 27 - Avon Wrestling Club Beginners' Tournament, Avon Community School Corporation, 7203 E US Hwy 36, Avon, Indiana 46123, Event Director: Joshua Curry joshua.curry2218@gmail.com
February 27 - Jet Wrestling Club Beginners Tourney, Adams Central HS, 222 W Washington St, Monroe, Indiana 46772, Event Director: Tony Currie currie5fam@gmail.com
February 27 - KFWC Middle School Region 3 & 5 Championship, Oldham County Family YMCA, 20 Quality Place, Buckner, Kentucky 40010, Event Director: Toska Adams toska.adams@jefferson.kyschools.us
February 27 - Mater Dei Folkstyle Open, Greg Schaefer, 1300 harmony way, Evansville, Indiana 47720, Event Director: Greg Schaefer gschaefer@evvmaterdei.org
February 27-28 - 2021 Kids State Championships, Lakepoint Sports Complex, 261 Start Way, Emerson, Georgia 30121, Event Director: Phillip Arnold askcoachphil@gmail.com
February 27-28 - Penn Folkstyle Classic Belts for the Best, RV Hall of Fame, 2156 Excecutive Parkway, Elkhart, Indiana 46514, Event Director: Terry Harper theharpers99@yahoo.com
February 27 - Summit 2, somewhere near Philadelphia, Event Director: Joe Stabilito Sr. joe.stab@gmail.com

February 27 - Wayzata Folkstyle State Qualifier, MN/USA Training Center, 11521 Eagle Street NW, Coon Rapids, Minnesota 55448, Event Director: Matt Njos mnjos@yahoo.com
February 27 - Wisconsin Women's Freestyle Winter Training Series,, LaCrosse Area Wrestling Club, W3733 Hwy 33, LaCrosse, Wisconsin 54601, Event Director: Laura Bartoszek laurabartoszek@me.com
February 27-28 - TXUSAW Folkstyle State, Round Rock Sports Center, 2400 Chisholm Trail, Round Rock, Texas 78681, Event Director - Jose Delgado coachdelgado@gmail.com

February 28 - 2021 Missouri USA District 1 Tournament, Winnetonka High School, 5815 NE 48th Street, Kansas City, Missouri 64119, Event Director: Ila Grass ilagrass@sbcglobal.net
February 28 - 2021 Missouri USA District 2 Tournament, Maysville R-1 School, 601 West Main, Maysville, Missouri 64469, Event Director: Joe Gripka jrlvstck@yahoo.com
February 28 - 2021 Missouri USA District 3 Tournament, Odessa High School, 713 S 3rd Street, Odessa, Missouri 64076, Event Director - Brian Jarrett brian.jarrett1@yahoo.com

February 28 - 2021 Missouri USA District 4, Warsaw High School, 20363 Lane of Champions, Warsaw, Missouri 65355, Event Director: Brandon Jolley bjolley25@gmail.com
February 28 - 2021 Missouri USA District 5 Tournament, Neosho High School, 511 S. Neosho Blvd, Neosho, Missouri 64850, Event Director: Erik Kivett ekivett4@gmail.com
February 28 - 2021 Missouri USA District 6 Tournament, Willard High School, 515 E Jackson Street, Willard, Missouri 65781, Event Director: Michael Gateley TheGateley@gmail.com
February 28 - 2021 Missouri USA District 7 Tournament, Owensville High School, 3336 Highway 19, Owensville, Missouri 65066, Event Director: Andrea Hane andrea.hane@yahoo.com
February 28 - Bellbrook Mini Meet, Bellbrook High School, 3737 Upper Bellbrook Road, Bellbrook, Ohio 45305, Event Director: John Flanagan jpf232@hotmail.com
February 28 - Chesterton Folkstyle Open, Chesterton High School, 2125 South 11th Street, Chesterton, Indiana 46304, Event Director: Ladislado Torres ltorres1461@gmail.com
February 28 - Forest Lake Folkstyle State Qualifier, MN/USA Training Center, 11521 Eagle Street NW, Coon Rapids, Minnesota 55448, Event Director: Matt Njos mnjos@yahoo.com
February 28 - High Plains Shoot Out, Max Jones Field House, 1209 Arcade Ave, Goodland, Kansas 67735, Event Director - Amber Conger ambi_008@hotmail.com

February 28 - KFWC Middle School Region 1 Championship, Stuart Health Planters Bank Sportsplex, 155 Tilley Way, Hopkinsville, Kentucky 42240, Event Director: Jonathon Carr jon.carr@kentuckyusawrestling.org
February 28 - KFWC Middle School Region 2 Championship, Bluegrass Sports Center, 471 Whirlaway Drive, Danville, Kentucky 40422, Event Director: Mondell Hunter somersetwrestlingclub@gmail.com
February 28 - KFWC Middle School Region 4 Championship, Knott County Sportsplex, 450 Kenny Champion Loop, Leburn, Kentucky 41831, Event Director: Kelly Castle k1castle@icloud.com
February 28 - MVKWA Graham Mini Meet 2, Graham High School, 7800 W US HWY 36, St. Paris, Ohio 43072, Event Director: Bryce Obaugh bbobaugh@gmail.com
February 28 - MVKWA Northmont Wrestling Club Meet, Northmont City Schools, 4916 W National Rd, Clayton, Ohio 45315, Event Director: Jasmine Wood jasmine11wood@yahoo.com
February 28 - Perry Meridian Thornto Strong Folkstyle Open, Perry Meridian HS, 401 West Meridian School Rd, Indianapolis, Indiana 46217, Event Director: Matt Schoettle mschoettle@perryschools.org
February 28 - USAWKS 2021 District 3 Championships, Tony's Pizza Event Center, 800 The Midway, Salina, Kansas 67401, Event Director: Rich Zimmerman rich.zimmerman@outlook.com


February 28 - Webo Folkstyle Open, Western Boone High School, 1205 IN-75, Thorntown, Indiana 46071. Event Director: Wesley Mikesell wesley.mikesell@gmail.com

March 4-7 - 2021 Wisconsin Wrestling Federation Kids Folkstyle State Championships, Wisconsin Dells Center, 2100 River Road, Wisconsin Dells, Wisconsin 53965, Event Director: Jeff Jones jeffjones99@att.net
March 5 - East Coast Clash, Executive Education Academy Charter School, 555 Union Blvd., Allentown, Pennsylvania 18109, Event Director: Joe Stabilito Sr. joe.stab@gmail.com

March 6 - 2021 Missouri USA Region C Tournament, Seneca High School Gym, 1110 Neosho Street, Seneca, Missouri 64865, Event Director: Erik Kivett ekivett4@gmail.com

March 6 - 2021 Missouri USA Region D, Cape Central Junior High School, 1910 Whitener St., Cape Girardeau, Missouri 63701, Event Director: Jarrett Reisenbichler jlreisenbichler1s@semo.edu

March 6 - 2021 Region B Tournament, Epic Sports Lodge, 19310 East 50th Terrace, Independence, Missouri 64055, Event Director: Willard Barry willard.j.barry@gmail.com

March 6 - Big Easy Brawl, Big Easy Sportsplex, 800 Webb St, New Orleans, Louisiana 70121, Event Director: Isabelle Couvillion icouvillion@me.com
March 6 - Dakota Rattlers Wrestling Club, Minot Auditorium, 420 3rd ave sw, Minot, North Dakota 58701, Event Director: Boyd Rakness brakness@minot.com
March 6 - KFWC Middle School State Championship, Appalachian Wireless Arena, 126 Main Street, Pikeville, Kentucky 41501, Event Director: Jonathon Carr jon.carr@kentuckyusawrestling.org
March 6 - Region A Tournament, Staley High School, 2800 NE Shoal Creek Parkway, Kansas City, Missouri 64156, Event Director: Bryan Elam belam@wrestling-central.net
March 6 - WAWA Junior & Female Junior State 2021, Sheridan High School, 1056 Long Drive, Sheridan, Wyoming 82801, Event Director: Shaun Carothers carothersbros@hotmail.com
March 6-7 - Interstate 64 Final 4 and Duals, Virginia Beach Fieldhouse, 2020 Landstown Centre Way, Virginia Beach, Virginia 23456, Event Director: Corey Beckner interstate64wrestling@gmail.com
March 6-7 - KFWC 12U/14U Youth State Tournament, Appalachian Wireless Arena, 126 Main Street, Pikeville, Kentucky 41501, Event Director: Jonathon Carr jon.carr@kentuckyusawrestling.org
March 6-7 - MJWL Navy/Lehigh Championships, Champions That Wrestle Facility, 1332 Londontown Blvd, Eldersburg, Maryland 21784, Director: Keith Watson thewatty@verizon.net
March 6-7 - NEUSA District 5, Christensen Field, 1914 Christensen Fields Rd, Fremont, Nebraska 68025, Event Director: Jason McGee jason.mcgee@valmont.com

March 7 - MMWA Week 3, Dort Federal Credit Union Event Center, 3501 Lapeer Rd, Flint, Michigan 48503, Event Director: Greg Wojciechowski gregwojo56@gmail.com


March 7 - Rumble at the Nest, Delta High School Gym, 3400 E SR 28, Muncie, Indiana 47303, Event Director: Jeremy Allison ermyallison@gmail.com

March 12 - 2021 Southeast Kids Region Showcase, Rosen Shingle Creek, 9939 Universal Blvd., Orlando, Florida 32819, Event Director: Steven Hall steve@dreamwealth.net
March 12-14 - 2021 ISWA Folkstyle State Finals, Indiana State Fairgrounds, 1202 E. 38th Street, Indianapolis, Indiana 46205, Event Director: Pat Culp patculp@hotmail.com
**March 12-14 - 2021 USA Wrestling High School National Recruiting Showcase - PA Qualifier, C3 Sports, 200 Ellis Place, State College, Pennsylvania 16801, Event Director: Joe Stabilito Sr., joe.stab@gmail.com
**March 12-13 2021 USA Wrestling High School National Recruiting Showcase - UT Qualifier, George S. Eccles Ice Center, 2825 North 200 East, North Logan, Utah 84341, Event Director: Jeffrey Newby Jeffreynewby@hotmail.com
**March 12-14 - 2021 USAW High School National Recruiting Showcase - VA Qualifier, Meadow Event Park, Farm Bureau Building, Doswell, Virginia 23047, Event Director: Jack Harcourt jack.harcourt@virginiawrestling.com
** March 12-13 - 2021 USAW High School National Recruiting Showcase - WI Qualifier, Woodside Wisconsin Dells Center Dome, 2100 River Road, Wisconsin Dells, Wisconsin 53965, Event Director: Jon Mor jonmor20@gmail.com
March 12-14 - Cowboy State Games Ironman Tournament, CAM-PLEX, 1635 Reata Drive, Gillette, Wyoming 82718, Event Director: John Alt jca@trimountainhomes.com
**March 13-14 - 2021 USA Wrestling Folkstyle Tour of America - Dominate in the Dells, Woodside Wisconsin Dells Center Dome, 2100 River Road, Wisconsin Dells, Wisconsin 53965, Event Director: Jeff Jones jeffjones99@att.net
**March 13-14 - 2021 USAW High School National Recruiting Showcase - FL Qualifier, Rosen Shingle Creek, 9939 Universal Blvd.,, Orlando, Florida 32819, Event Director: Steven Hall steve@dreamwealth.net
March 13 - Battle on the Bayou, Plaquemines Parish Multisport Complex, 333 F Edward Hebert Blvd, Belle Chasse, Louisiana 70037, Event Director: Isabelle Couvillion icouvillion@me.com
March 13 - Eagle Nest Open, Live Oak High School, 36079 LA 16, Denham Springs, Louisiana 70706, Event Director: Steven Buckner bigshow63@yahoo.com
March 13 - Pursuit Wrestling Tournament, St. Mary's Central High School, 5802 Ridgeland Drive, Bismarck, North Dakota 58503, Event Director: Luke Mellmer lukemellmer@gmail.com
March 14 - MMWA Week 4, Dort Federal Credit Union Event Center, 3501 Lapeer Rd, Flint, Michigan 48503, Event Director: Greg Wojciechowski gregwojo56@gmail.com

**March 16-18 - 2021 USA Wrestling High School National Recruiting Showcase - AZ Qualifier, Anderson Auto Group Fieldhouse, 3663 Bullhead Pkwy, Bullhead City, Arizona 86442, Event Director: Robert Cate rob@nevadawrestling.org
March 19-20 - Mandan Wrestling Club Tournament, Mandan Middle School, 2901 12th Ave NW, Mandan, North Dakota 58554, Event Director: Taylor Hellman taylor_hellman@hotmail.com

**March 19-21 - 2021 USAW High School National Recruiting Showcase - IN Qualifier, Indiana State Fairgrounds Expo Hall, 1202 E 38th Street, Indianapolis, Indiana 46205, Event Director: Pat Culp patculp@hotmail.com
**March 19-21 - 2021 USAW High School National Recruiting Showcase - KS Qualifier, United Wireless Arena, 4100 W. Comanche, Dodge City, Kansas 67801, Event Director: Will Cokeley WCokeley@Silgancontainers.com
**March 19-21 - 2021 USAW High School National Recruiting Showcase - IN Qualifier, Indiana State Fairgrounds Expo Hall, 1202 E 38th Street, Indianapolis, Indiana 46205, Event Director: Pat Culp patculp@hotmail.com
March 19-21 - NEUSA Folkstyle State Championships, Heartland Events Center, 700 East Stolley Park Road, Grand Island, Nebraska 68801, Event Director: Fred Franklin alphalandsurveying@gmail.com
March 20 - Buffalo Bill Showdown, Cody High School, PO Box 224, Cody, Wyoming 82414, Event Director: Afton Grant aftongrant@yahoo.com
March 20-21 - Northeast Girls and PA Girls State Championship, Spooky Nook Sports, 2913 Spooky Nook Road, Manheim, Pennsylvania 17545, Event Direrctor: Joe Stabilito Sr. joe.stab@gmail.com
March 20 - VAWA Kids Folkstyle States, Virginia Beach Field House, 2020 Landstown Centre Way, Virginia Beach, Virginia 23456, Event Director: Jack Harcourt jack.harcourt@virginiawrestling.com

March 20-21 - VACW Super States, Virginia Beach Field House, 2020 Landstown Centre Way, Virginia Beach, Virginia 23456, Event Director: Jack Harcourt jack.harcourt@virginiawrestling.com


March 20 - Wisconsin Women's Freestyle Winter Training Series, Combat Wrestling Club, 403 W LaFollete St, Blue River, Wisconsin 53518, Event Director: Laura Bartoszek laurabartoszek@me.com
March 23 - Metro Classic, Avila University, 11901 Wornall Rd, Kansas City, Missouri 64145, Event Director: Joe Williamson joeflo1@gmail.com
**March 25- 27 - 2021 USAW High School National Recruiting Showcase, Xtream Arena & GreenState Family Fieldhouse, 200 E 9th St, Coralville, Iowa 52241, Event Director: Christina Hargrove chargrove@usawrestling.org
March 26-27 - Rudy Gunter Memorial, Green River High School, 1615 Hitching Post, Green River, Wyoming 82935, Event Director: Joseph Hamel josephhamel@sweetwaterhsa.com

**March 27-28 - 2021 USAW Girls Folkstyle Nationals Championships, Xtream Arena & GreenState Family Fieldhouse, 200 E 9th St, Coralville, Iowa 52241, Event Director: Christina Hargrove chargrove@usawrestling.org
March 27-28 - Mat Gear Spring Championship Tournament, Branson RecPlex, 1501 Branson Hills Parkway, Branson, Missouri 65616, Event Director: Shawn Osborne sko@ofgins.com
March 27 - Ultimate Freestyle Championship, Epic Sports Lodge, 19310 E 50th Terrace, Inde, Missouri 64055, Event Director: Joe Williamson joeflo1@gmail.com
March 28 - 2021 ISWA Heartland Duals Wrestle Offs, Contenders Wrestling Academy, 1650 E Northfield Drive, Brownsburg, Indiana 46112, Event Director: Pat Culp patculp@hotmail.com
**April 1-3 - 2021 USA Wrestling Folkstyle Nationals, UNI Dome, 2401 Hudson Road, Cedar Falls, Iowa 50614, Event Director: Christina Hargrove chargrove@usawrestling.org
April 16 - Rogue Wrestling Tournament, HyVee Arena, 1800 Genessee St, Kansas City, Missouri 64102, Event Director: Joe Williamson joeflo1@gmail.com

April 17 - Fight or Flight, Hyvee Arena, 1800 Gennessee St, Kansas City, Missouri 64102, Event Director: Joe Williamson joeflo1@gmail.com

April 17 - Penn Freestyle and Greco Rumble, Penn High School, 56100 Bittersweet Rd, Mishawaka, Indiana 46545, Event Director: Terry Harper theharpers99@yahoo.com
April 17-18 - Olympian Duals sponsored by Spartan Combat, Nittany Valley Sports Centre, 177 Champion Drive, State College, Pennsylvania 16803, Event Director: John Hughes johnhughes4x@gmail.com
April 18 - Indy FRECO, Southport High School, 971 E Banta Rd, Indianapolis, Indiana 46227. Event Director: Albert Skinner anskinne@gmail.com
April 24 - Apache Wrestling Freco Open, Coolman Gymnasium, 150 Colerain St., Wabash, Indiana 46992, Event Director: Jacob O'Neill oneillj@apaches.k12.in.us
April 24 - USA Ohio Qualifier, Western Brown High School, 476 West Main St, Mt. Orab, Ohio 45154, Event Director: Wendel Donathan wendel.donathan@wbbroncos.com
April 24-25 - Augustana Tournament, Legends of Gold, 47256 297th St, Beresford, South Dakota 57004, Event Director: Chism Fink ccfink06@gmail.com

April 26 - Mater Dei LastChance Qualifier, Mater Dei High School, 1300 Harmony Way, Evansville, Indiana 47720, Event Director: Greg Schaefer gschaefer@evvmaterdei.org
May 7-9 - 2021 Wisconsin Wrestling Federation Freestyle & Greco Roman State Championships, Wisconsin Dells Center, 2100 River Road, Wisconsin Dells, Wisconsin 53965, Event Director - Jeff Jones jeffjones99@att.net
***May 7-9 - 2021 USAW Women's Nationals: UWW Cadet, Junior and U23 World Team Trials, Irving Convention Center, 500 W. Las Colinas Blvd., Irving, Texas 75039, Event Director: Randall Balch gutwrench98@gmail.com
**May 14-16 - 2021 Northern Plains Regional Championships, Woodside Wisconsin Dells Center Dome, 2100 River Road, Wisconsin Dells, Wisconsin 53965, Event Director: Jeff Jones jeffjones99@att.net
May 15-16 - VAWA FS/GR States, Riverbend High School, 12301 Spotswood Furnace Rd, Fredericksburg, Virginia 22407, Event Director: Jack Harcourt jack.harcourt@virginiawrestling.com
***May 21-23 - 2021 Central Regional Championships, Allen County War Memorial Coliseum, 4000 Parnell Avenue, Fort Wayne, Indiana 46805, Event Director: Pat Culp patculp@hotmail.com

May 21-23 - 2021 PAUSAW Greco/Freestyle State Championships, Spooky Nook Sports, 2913 Spooky Nook Road, Manheim, Pennsylvania 17545, Event Director: Joe Stabilito Sr. joe.stab@gmail.com
*** - USA Wrestling National Event
SANCTIONED EVENTS BY STATE
ARIZONA
**March 16-18 - 2021 USA Wrestling High School National Recruiting Showcase - AZ Qualifier, Anderson Auto Group Fieldhouse, 3663 Bullhead Pkwy, Bullhead City, Arizona 86442, Event Director: Robert Cate rob@nevadawrestling.org
FLORIDA
March 12 - 2021 Southeast Kids Region Showcase, Rosen Shingle Creek, 9939 Universal Blvd., Orlando, Florida 32819, Event Director: Steven Hall steve@dreamwealth.net
**March 13-14 - 2021 USAW High School National Recruiting Showcase - FL Qualifier, Rosen Shingle Creek, 9939 Universal Blvd.,, Orlando, Florida 32819, Event Director: Steven Hall steve@dreamwealth.net
GEORGIA
February 20 - State Prep SHOWDOWN, Troup High Gym, 1920 Hamilton Rd, LaGrange, Georgia 30241, Event Director: Drew Garner drewgarner03@gmail.com
February 21 - 2021 Freshman/Girls State, Jackson County Agricultural Center, 1869 County Farm Rd., Jefferson, Georgia 30549, Event Director: Leah Thomas LTHOMAS@PROGRESSCONTAINER.COM
February 27-28 - 2021 Kids State Championships, Lakepoint Sports Complex, 261 Start Way, Emerson, Georgia 30121, Event Director: Phillip Arnold askcoachphil@gmail.com

INDIANA
February 27 - Avon Wrestling Club Beginners' Tournament, Avon Community School Corporation, 7203 E US Hwy 36, Avon, Indiana 46123, Event Director: Joshua Curry joshua.curry2218@gmail.com
February 27 - Jet Wrestling Club Beginners Tourney, Adams Central HS, 222 W Washington St, Monroe, Indiana 46772, Event Director: Tony Currie currie5fam@gmail.com
February 27 - Mater Dei Folkstyle Open, Greg Schaefer, 1300 Harmony Way, Evansville, Indiana 47720, Event Director: Greg Schaefer gschaefer@evvmaterdei.org
February 27-28 - Penn Folkstyle Classic Belts for the Best, RV Hall of Fame, 2156 Excecutive Parkway, Elkhart, Indiana 46514, Event Director: Terry Harper theharpers99@yahoo.com
February 28 - Chesterton Folkstyle Open, Chesterton High School, 2125 South 11th Street, Chesterton, Indiana 46304, Event Director: Ladislado Torres ltorres1461@gmail.com
February 28 - Perry Meridian Thornto Strong Folkstyle Open, Perry Meridian HS, 401 West Meridian School Rd, Indianapolis, Indiana 46217, Event Director: Matt Schoettle mschoettle@perryschools.org
February 28 - Webo Folkstyle Open, Western Boone High School, 1205 IN-75, Thorntown, Indiana 46071. Event Director: Wesley Mikesell wesley.mikesell@gmail.com

March 7 - Rumble at the Nest, Delta High School Gym, 3400 E SR 28, Muncie, Indiana 47303, Event Director: Jeremy Allison ermyallison@gmail.com

March 12-14 - 2021 ISWA Folkstyle State Finals, Indiana State Fairgrounds, 1202 E. 38th Street, Indianapolis, Indiana 46205, Event Director: Pat Culp patculp@hotmail.com
**March 19-21 - 2021 USAW High School National Recruiting Showcase - IN Qualifier, Indiana State Fairgrounds Expo Hall, 1202 E 38th Street, Indianapolis, Indiana 46205, Event Director: Pat Culp patculp@hotmail.com
March 28 - 2021 ISWA Heartland Duals Wrestle Offs, Contenders Wrestling Academy, 1650 E Northfield Drive, Brownsburg, Indiana 46112, Event Director: Pat Culp patculp@hotmail.com
April 17 - Penn Freestyle and Greco Rumble, Penn High School, 56100 Bittersweet Rd, Mishawaka, Indiana 46545, Event Director: Terry Harper theharpers99@yahoo.com
April 18 - Indy FRECO, Southport High School, 971 E Banta Rd, Indianapolis, Indiana 46227. Event Director: Albert Skinner anskinne@gmail.com
April 24 - Apache Wrestling Freco Open, Coolman Gymnasium, 150 Colerain St., Wabash, Indiana 46992, Event Director: Jacob O'Neill oneillj@apaches.k12.in.us
April 26 - Mater Dei LastChance Qualifier, Mater Dei High School, 1300 Harmony Way, Evansville, Indiana 47720, Event Director: Greg Schaefer gschaefer@evvmaterdei.org
***May 21-23 - 2021 Central Regional Championships, Allen County War Memorial Coliseum, 4000 Parnell Avenue, Fort Wayne, Indiana 46805, Event Director: Pat Culp patculp@hotmail.com

IOWA
**March 25 - 27 - 2021 USAW High School National Recruiting Showcase, Xtream Arena & GreenState Family Fieldhouse, 200 E 9th St, Coralville, Iowa 52241, Event Director: Christina Hargrove chargrove@usawrestling.org
**March 27-28 - 2021 USAW Girls Folkstyle Nationals Championships, Xtream Arena & GreenState Family Fieldhouse, 200 E 9th St, Coralville, Iowa 52241, Event Director: Christina Hargrove chargrove@usawrestling.org
**April 1-3 - 2021 USA Wrestling Folkstyle Nationals, UNI Dome, 2401 Hudson Road, Cedar Falls, Iowa 50614, Event Director: Christina Hargrove chargrove@usawrestling.org
KANSAS
February 20 - Derby Novice Championships, Farha Sports Centers, 3405 S Meridian Ave, Wichita, Kansas 67217, Event Director: George Downs GKyleDowns1@gmail.com
February 20 - Girls Battle of the Midwest, Sports Centers, 3405 S Meridian Ave, Wichita, Kansas 67217, Event Director: George Downs GKyleDowns1@gmail.com
February 20 - McPherson 2021 Invitational Tournament, Canton Galva High School, 506 S Kansas, Canton, Kansas 67428, Event Director: Josh Sanderson joshualennonsanderson@gmail.com
February 20 - U-Town Hammer Duals, Ulysses High School, 501 N McCall Rd, Ulysses, Kansas 67880, Event Director: Jacob Gonzales Gwsjlg@gmail.com
February 21 - Victory Open, Kansas Wrestling Center, 1671 E. Kansas City Rd, Olathe, Kansas 66063, Event Director - Heidlinda Kriner hkweeden@gmail.com

February 28 - High Plains Shoot Out, Max Jones Field House, 1209 Arcade Ave, Goodland, Kansas 67735, Event Director - Amber Conger ambi_008@hotmail.com

February 28 - USAWKS 2021 District 3 Championships, Tony's Pizza Event Center, 800 The Midway, Salina, Kansas 67401, Event Director: Rich Zimmerman rich.zimmerman@outlook.com

**March 19-21 - 2021 USAW High School National Recruiting Showcase - KS Qualifier, United Wireless Arena, 4100 W. Comanche, Dodge City, Kansas 67801, Event Director: Will Cokeley WCokeley@Silgancontainers.com
KENTUCKY
February 15 - Somerset St. Valentine Day Massacre, Rural Development Center, 2292 US-27 #300, Somerset, Kentucky 42501, Event Director: Mondell Hunter somersetwrestlingclub@gmail.com

February 21 - Brawl at the Bluegrass, Bluegrass Sportsplex, 208 Peterson Dr, Elizabethtown, Kentucky 42701, Event Director - Teela Hardin teelahardin@gmail.com

February 27 - KFWC Middle School Region 3 & 5 Championship, Oldham County Family YMCA, 20 Quality Place, Buckner, Kentucky 40010, Event Director: Toska Adams toska.adams@jefferson.kyschools.us
February 28 - KFWC Middle School Region 1 Championship, Stuart Health Planters Bank Sportsplex, 155 Tilley Way, Hopkinsville, Kentucky 42240, Event Director: Jonathon Carr jon.carr@kentuckyusawrestling.org
February 28 - KFWC Middle School Region 2 Championship, Bluegrass Sports Center, 471 Whirlaway Drive, Danville, Kentucky 40422, Event Director: Mondell Hunter somersetwrestlingclub@gmail.com
February 28 - KFWC Middle School Region 4 Championship, Knott County Sportsplex, 450 Kenny Champion Loop, Leburn, Kentucky 41831, Event Director: Kelly Castle k1castle@icloud.com
March 6 - KFWC Middle School State Championship, Appalachian Wireless Arena, 126 Main Street, Pikeville, Kentucky 41501, Event Director: Jonathon Carr jon.carr@kentuckyusawrestling.org
March 6-7 - KFWC 12U/14U Youth State Tournament, Appalachian Wireless Arena, 126 Main Street, Pikeville, Kentucky 41501, Event Director: Jonathon Carr jon.carr@kentuckyusawrestling.org

LOUISIANA
March 6 - Big Easy Brawl, Big Easy Sportsplex, 800 Webb St, New Orleans, Louisiana 70121, Event Director: Isabelle Couvillion icouvillion@me.com
March 13 - Battle on the Bayou, Plaquemines Parish Multisport Complex, 333 F Edward Hebert Blvd, Belle Chasse, Louisiana 70037, Event Director: Isabelle Couvillion icouvillion@me.com
March 13 - Eagle Nest Open, Live Oak High School, 36079 LA 16, Denham Springs, Louisiana 70706, Event Director: Steven Buckner bigshow63@yahoo.com
MARYLAND
March 6-7 - MJWL Navy/Lehigh Championships, Champions That Wrestle Facility, 1332 Londontown Blvd, Eldersburg, Maryland 21784, Director: Keith Watson thewatty@verizon.net
MICHIGAN

February 20 - MMWA Week 2, Dort Federal Credit Union Event Center, 3501 Lapeer Rd, Flint Michigan 48503, Event Director: Greg Wojciechowski gregwojo56@gmail.com

March 7 - MMWA Week 3, Dort Federal Credit Union Event Center, 3501 Lapeer Rd, Flint, Michigan 48503, Event Director: Greg Wojciechowski gregwojo56@gmail.com

March 14 - MMWA Week 4, Dort Federal Credit Union Event Center, 3501 Lapeer Rd, Flint, Michigan 48503, Event Director: Greg Wojciechowski gregwojo56@gmail.com

MINNESOTA
February 21 - Rogers Area Folkstyle State Qualifier, MN/USA Training Center, 11521 Eagle Street NW, Coon Rapids, Minnesota 55448, Event Director: Matt Njos mnjos@yahoo.com
February 27 - Wayzata Folkstyle State Qualifier, MN/USA Training Center, 11521 Eagle Street NW, Coon Rapids, Minnesota 55448, Event Director: Matt Njos mnjos@yahoo.com
February 28 - Forest Lake Folkstyle State Qualifier, MN/USA Training Center, 11521 Eagle Street NW, Coon Rapids, Minnesota 55448, Event Director: Matt Njos mnjos@yahoo.com
MISSOURI
February 20 - Casey J Luebbert Memorial Wrestling Tournament, Capital City High School, 1650 Cavalier Drive, Jefferson City, Missouri 65109, Event Director: Stacey Jacobs jcjayskidsclub@gmail.com
February 20 - District Warm-up, Cassville High School, 1825 State Hwy Y, Cassville, Missouri 65625, Event Director: Jeff Myers beckymyers1974@hotmail.com
February 20 - Take it to the Mat, Bolivar High School, 1401 N Highway D, Bolivar, Missouri 65613, Event Director - Bobbie Hawk hawk_4@windstream.net
February 27 - 2021 Missouri USA District 8 Tournament, Cape Girardeau Sportsplex, 2526 Jim Drury Lane, Cape Girardeau, Missouri 63701, Event Director: Lance Schlick lschlick1@icloud.com
February 28 - 2021 Missouri USA District 1 Tournament, Winnetonka High School, 5815 NE 48th Street, Kansas City, Missouri 64119, Event Director: Ila Grass ilagrass@sbcglobal.net
February 28 - 2021 Missouri USA District 2 Tournament, Maysville R-1 School, 601 West Main, Maysville, Missouri 64469, Event Director: Joe Gripka jrlvstck@yahoo.com
February 28 - 2021 Missouri USA District 3 Tournament, Odessa High School, 713 S 3rd Street, Odessa, Missouri 64076, Event Director - Brian Jarrett brian.jarrett1@yahoo.com

February 28 - 2021 Missouri USA District 4, Warsaw High School, 20363 Lane of Champions, Warsaw, Missouri 65355, Event Director: Brandon Jolley bjolley25@gmail.com
February 28 - 2021 Missouri USA District 5 Tournament, Neosho High School, 511 S. Neosho Blvd, Neosho, Missouri 64850, Event Director: Erik Kivett ekivett4@gmail.com
February 28 - 2021 Missouri USA District 6 Tournament, Willard High School, 515 E Jackson Street, Willard, Missouri 65781, Event Director: Michael Gateley TheGateley@gmail.com
February 28 - 2021 Missouri USA District 7 Tournament, Owensville High School, 3336 Highway 19, Owensville, Missouri 65066, Event Director: Andrea Hane andrea.hane@yahoo.com
March 6 - 2021 Missouri USA Region C Tournament, Seneca High School Gym, 1110 Neosho Street, Seneca, Missouri 64865, Event Director: Erik Kivett ekivett4@gmail.com

March 6 - 2021 Missouri USA Region D, Cape Central Junior High School, 1910 Whitener St., Cape Girardeau, Missouri 63701, Event Director: Jarrett Reisenbichler jlreisenbichler1s@semo.edu

March 6 - 2021 Region B Tournament, Epic Sports Lodge, 19310 East 50th Terrace, Independence, Missouri 64055, Event Director: Willard Barry willard.j.barry@gmail.com

March 6 - Region A Tournament, Staley High School, 2800 NE Shoal Creek Parkway, Kansas City, Missouri 64156, Event Director: Bryan Elam belam@wrestling-central.net
March 23 - Metro Classic, Avila University, 11901 Wornall Rd, Kansas City, Missouri 64145, Event Director: Joe Williamson joeflo1@gmail.com
March 27 - Ultimate Freestyle Championship, Epic Sports Lodge, 19310 E 50th Terrace, Inde, Missouri 64055, Event Director: Joe Williamson joeflo1@gmail.com
March 27-28 - Mat Gear Spring Championship Tournament, Branson RecPlex, 1501 Branson Hills Parkway, Branson, Missouri 65616, Event Director: Shawn Osborne sko@ofgins.com
April 16 - Rogue Wrestling Tournament, HyVee Arena, 1800 Genessee St, Kansas City, Missouri 64102, Event Director: Joe Williamson joeflo1@gmail.com

April 17 - Fight or Flight, Hyvee Arena, 1800 Gennessee St, Kansas City, Missouri 64102, Event Director: Joe Williamson joeflo1@gmail.com

NEBRASKA
February 21 - Fremont Wrestling Club Tournament, Fremont Senior High School, 1750 N. Lincoln Ave, Fremont, Nebraska 68025, Event Director: Jason McGee jason.mcgee@valmont.com
March 6-7 - NEUSA District 5, Christensen Field, 1914 Christensen Fields Rd, Fremont, Nebraska 68025, Event Director: Jason McGee jason.mcgee@valmont.com

March 19 - NEUSA Folkstyle State Championships, Heartland Events Center, 700 East Stolley Park Road, Grand Island, Nebraska 68801, Event Director: Fred Franklin alphalandsurveying@gmail.com
March 19-21 - NEUSA Folkstyle State Championships, Heartland Events Center, 700 East Stolley Park Road, Grand Island, Nebraska 68801, Event Director: Fred Franklin alphalandsurveying@gmail.com

NORTH DAKOTA
February 26 - 2021 ND Elementary Dual Qualifier, Bismarck Event Center, 315 South 5th Street, Bismarck, North Dakota 58504, Event Director: Brian Fettig bfettig@bis.midco.net
February 26 - 2021 ND Girls Dual Qualifier, Bismarck Event Center, 315 South 5th Street, Bismarck, North Dakota 58504, Event Director: Brian Fettig bfettig@bis.midco.net
February 26 - 2021 ND Middle School Dual Qualifier, Bismarck Event Center, 315 South 5th Street, Bismarck, North Dakota 58504, Event Director: Brian Fettig bfettig@bis.midco.net
February 27 - 2021 Bismarck Gorilla Folkstyle Tournament, Bismarck Event Center, 315 South 5th Street, Bismarck, North Dakota 58504, Event Director: Brian Fettig bfettig@bis.midco.net
March 6 - Dakota Rattlers Wrestling Club, Minot Auditorium, 420 3rd Ave SW, Minot, North Dakota 58701, Event Director: Boyd Rakness brakness@minot.com
March 13 - Pursuit Wrestling Tournament, St. Mary's Central High School, 5802 Ridgeland Drive, Bismarck, North Dakota 58503, Event Director: Luke Mellmer lukemellmer@gmail.com
March 19-20 - Mandan Wrestling Club Tournament, Mandan Middle School, 2901 12th Ave NW, Mandan, North Dakota 58554, Event Director: Taylor Hellman taylor_hellman@hotmail.com

OHIO
February 21 - MVKWA Elida Mini Meet, Elida Fieldhouse, 101 E. North St., Elida, Ohio 45807, Event Director - Chris Lawson c_lawson_82@yahoo.com

February 21 - MVKWA Mini Meet 5, Beavercreek High School, 2660 Dayton-Xenia Road, Beavercreek, Ohio 45434, Event Director: Jarrod Martin jarrodbmartin@gmail.com
February 28 - Bellbrook Mini Meet, Bellbrook High School, 3737 Upper Bellbrook Road, Bellbrook, Ohio 45305, Event Director: John Flanagan jpf232@hotmail.com
February 28 - MVKWA Graham Mini Meet 2, Graham High School, 7800 W US HWY 36, St. Paris, Ohio 43072, Event Director: Bryce Obaugh bbobaugh@gmail.com
February 28 - MVKWA Northmont Wrestling Club Meet, Northmont City Schools, 4916 W National Rd, Clayton, Ohio 45315, Event Director: Jasmine Wood jasmine11wood@yahoo.com
April 24 - USA Ohio Qualifier, Western Brown High School, 476 West Main St, Mt. Orab, Ohio 45154, Event Director: Wendel Donathan wendel.donathan@wbbroncos.com
PENNSYLVANIA

February 21 - Freestyle for Females, Wyoming Seminary, 201 N Sprague Ave., Kingston, Pennsylvania 18704, Event Director - Chad Vandiver chadrvandiver@gmail.com

February 27 - Summit 2, somewhere near Philadelphia, Event Director: Joe Stabilito Sr. joe.stab@gmail.com

March 5 - East Coast Clash, Executive Education Academy Charter School, 555 Union Blvd., Allentown, Pennsylvania 18109, Event Director: Joe Stabilito Sr. joe.stab@gmail.com


**March 12-14 - 2021 USA Wrestling High School National Recruiting Showcase - PA Qualifier, C3 Sports, 200 Ellis Place, State College, Pennsylvania 16801, Event Director: Joe Stabilito Sr., joe.stab@gmail.com
March 20-21 - Northeast Girls and PA Girls State Championship, Spooky Nook Sports, 2913 Spooky Nook Road, Manheim, Pennsylvania 17545, Event Direrctor: Joe Stabilito Sr. joe.stab@gmail.com
April 17-18 - Olympian Duals sponsored by Spartan Combat, Nittany Valley Sports Centre, 177 Champion Drive, State College, Pennsylvania 16803, Event Director: John Hughes johnhughes4x@gmail.com
May 21-23 - 2021 PAUSAW Greco/Freestyle State Championships, Spooky Nook Sports, 2913 Spooky Nook Road, Manheim, Pennsylvania 17545, Event Director: Joe Stabilito Sr. joe.stab@gmail.com

SOUTH DAKOTA

April 24-25 - Augustana Tournament, Legends of Gold, 47256 297th St, Beresford, South Dakota 57004, Event Director: Chism Fink ccfink06@gmail.com

TEXAS
February 27-28 - TXUSAW Folkstyle State, Round Rock Sports Center, 2400 Chisholm Trail, Round Rock, Texas 78681, Event Director - Jose Delgado coachdelgado@gmail.com

**May 7-9 - 2021 USAW Women's Nationals: UWW Cadet, Junior and U23 World Team Trials, Irving Convention Center, 500 W. Las Colinas Blvd., Irving, Texas 75039, Event Director: Randall Balch gutwrench98@gmail.com
UTAH

February 26 - North Sevier Little League Tournament 2021, North Sevier High School, 350 West 400 North, Salina, Utah 84654, Event Director - Jeffrey Newby Jeffreynewby@hotmail.com

**March 12-13 2021 USA Wrestling High School National Recruiting Showcase - UT Qualifier, George S. Eccles Ice Center, 2825 North 200 East, North Logan, Utah 84341, Event Director: Jeffrey Newby Jeffreynewby@hotmail.com
VIRGINIA

February 26-27 - Greco United Capitol Cup, Top of the Podium Wrestling Center, 310 Glenn drive, Sterling, Virginia 20164, Event Director: Logan Savvy Matsavvywrestling@gmail.com
March 6-7 - Interstate 64 Final 4 and Duals, Virginia Beach Fieldhouse, 2020 Landstown Centre Way, Virginia Beach, Virginia 23456, Event Director: Corey Beckner interstate64wrestling@gmail.com
**March 12-14 - 2021 USAW High School National Recruiting Showcase - VA Qualifier, Meadow Event Park, Farm Bureau Building, Doswell, Virginia 23047, Event Director: Jack Harcourt jack.harcourt@virginiawrestling.com
March 20 - VAWA Kids Folkstyle States, Virginia Beach Field House, 2020 Landstown Centre Way, Virginia Beach, Virginia 23456, Event Director: Jack Harcourt jack.harcourt@virginiawrestling.com

March 20-21 - VACW Super States, Virginia Beach Field House, 2020 Landstown Centre Way, Virginia Beach, Virginia 23456, Event Director: Jack Harcourt jack.harcourt@virginiawrestling.com

May 15-16 - VAWA FS/GR States, Riverbend High School, 12301 Spotswood Furnace Rd, Fredericksburg, Virginia 22407, Event Director: Jack Harcourt jack.harcourt@virginiawrestling.com
WISCONSIN
February 20-21 - Aviators Open, Aviators Wrestling, 945 S Nicolet Road, Appleton, Wisconsin 54914, Event Director: Jason Kleinschmidt aviators.foxvalley@gmail.com
February 21 - 2021 Wisconsin Wrestling Federation Kids State Team Championship & High School Women's Folkstyle State Championships, Thunderdome, 1450 Summit Ave, Oconomowoc, Wisconsin 53066, Event Director - Jeff Jones jeffjones99@att.net
February 27 - Wisconsin Women's Freestyle Winter Training Series, LaCrosse Area Wrestling Club, W3733 Hwy 33, LaCrosse, Wisconsin 54601, Evnet Director: Laura Bartoszek laurabartoszek@me.com
March 4-7 - 2021 Wisconsin Wrestling Federation Kids Folkstyle State Championships, Wisconsin Dells Center, 2100 River Road, Wisconsin Dells, Wisconsin 53965, Event Director: Jeff Jones jeffjones99@att.net
** March 12-13 - 2021 USAW High School National Recruiting Showcase - WI Qualifier, Woodside Wisconsin Dells Center Dome, 2100 River Road, Wisconsin Dells, Wisconsin 53965, Event Director: Jon Mor jonmor20@gmail.com
**March 13-14 - 2021 USA Wrestling Folkstyle Tour of America - Dominate in the Dells, Woodside Wisconsin Dells Center Dome, 2100 River Road, Wisconsin Dells, Wisconsin 53965, Event Director: Jeff Jones jeffjones99@att.net
March 20 - Wisconsin Women's Freestyle Winter Training Series, Combat Wrestling Club, 403 W LaFollete St, Blue River, Wisconsin 53518, Event Director: Laura Bartoszek laurabartoszek@me.com
April 30-May 2 - 2021 Wisconsin Wrestling Federation Freestyle & Greco Roman State Championships, Wisconsin Dells Center, 2100 River Road, Wisconsin Dells, Wisconsin 53965, Event Director - Jeff Jones jeffjones99@att.net
**May 14-16 - 2021 Northern Plains Regional Championships, Woodside Wisconsin Dells Center Dome, 2100 River Road, Wisconsin Dells, Wisconsin 53965, Event Director: Jeff Jones jeffjones99@att.net
WYOMING
March 6 - WAWA Junior & Female Junior State 2021, Sheridan High School, 1056 Long Drive, Sheridan, Wyoming 82801, Event Director: Shaun Carothers carothersbros@hotmail.com
March 12-14 - Cowboy State Games Ironman Tournament, CAM-PLEX, 1635 Reata Drive, Gillette, Wyoming 82718, Event Director: John Alt jca@trimountainhomes.com
March 20 - Buffalo Bill Showdown, Cody High School, PO Box 224, Cody, Wyoming 82414, Event Director: Afton Grant aftongrant@yahoo.com
March 26-27 - Rudy Gunter Memorial, Green River High School, 1615 Hitching Post, Green River, Wyoming 82935, Event Director: Joseph Hamel josephhamel@sweetwaterhsa.com

** - USA Wrestling National Event
New since last time. BOLD