News
USA Wrestling
International
College
High School & Youth
Women
USAW
Want to wrestle this spring? Complete list of USA Wrestling sanctioned events for the next three months (115 events)
by Gary Abbott, USA Wrestling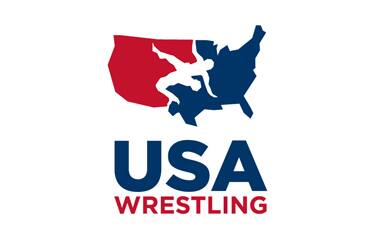 USA Wrestling is regularly publishing a list of sanctioned events as our nation and our sport comes back from the COVID-19 pandemic.
In this article, there are 115 tournaments/clinics listed from 30 different states over the next three months.
Over the last two weeks, with the hosting of the new High School National Recruiting Showcase as well as the U.S. Olympic Team Trials, this list has not been posted.
Since our posting on March 15, there are 80 additional events which have been added to the list. The new additions are marked in bold.
The list provides an easy reference for athletes, coaches and families, in order to make plans for competitions moving forward. Not only is USA Wrestling providing events on its national schedule, but many state associations and local clubs are also developing events for athletes of all ages to participate in.
Our list will include events by date, as well as events by state.
There has been an increase in events on the state level, where more opportunity is being provided for youth and high school wrestlers, with the start of the traditional international style season in many states.
The National event schedule includes the UWW Cadet U15 and Futures Nationals in Wisconsin Dells, Wis. (April 23-25), the Women's Nationals in Irving, Texas (May 7-8) and the USA Wrestling Kids Nationals in Wisconsin Dells, Wis. (June 24-26). Included also are the three National Duals: the 14U National Duals in Franklin, Indiana (June 9-13), the 16U National Duals in Westfield, Indiana (June 9-13), the Junior National Duals in Tulsa, Okla. (June 15-19)
Now on the schedule are the Northern Plains Regionals in Wisconisn (May 14-16), the Western Regionals in Utah (May 13-15), the Central Regionals in Indiana (May 21-23), the Southeast Regionals in Jacksonville, Fla. (May 20-23) and the Southern Plains Regionals in Kansas (June 4-6).
This information is also available through USA Wrestling's membership system, TheMat.com website and on
usawevents.com
by using the system's sort capability, but this posting will be an easy-to-use format for you to use in your planning.
Athletes should consider attending events in nearby states, especially if conditions do not allow for competitions in their own state at this time. Contact event directors for more information on the event details and eligibility requirements. Please forward this story to others seeking competitive opportunities. For more information on USA Wrestling events, visit
https://usawrestlingevents.com/
SANCTIONED EVENTS BY DATE
April 6 – Charlie's Angel Camp, Charlie's Angel Camp, Morris Fitness, 1190 Tidwell Road, Alpharetta, Georgia 30004, Event Director: Charles Morris morrisfitness@gmail.com

April 9-10 - AUSAW Hosted, Big Lake Lions Recreation & Community Center, 2942 Lions Circle, Big Lake, Alaska 99652, Event Director: Bob Ottum bob.ottum@adialaska.com

April 9-10 - Father Devine National Team Qualifier, Osceola High School, 420 S Thacker Ave., Kissimmee, Florida 34741, Event Director: Jim Bird birdj@osceola.k12.fl.us

April 9-10 - Homedale Freestyle/Greco Tournament, Homedale High School, 203 E Idaho Ave, Homedale, Idaho 83628, Event Director: Joe Egusquiza Tooaces@gmail.com

April 10 - Apple Valley Freestyle Open Tournament, MN/USA Training Center, 11521 Eagle Street NW, Coon Rapids, Minnesota 55448, Event Director: Matt Njos mnjos@yahoo.com

April 10 - AZ National Qualifier, Chandler High School, 350 N. Arizona Ave, Chandler, Arizona 85225, Event Director: Vidal Mejia mejia.vidal@cusd80.com

April 10 - Catoosa Freestyle/Greco Tournamen, Catoosa Indians Activity Center, 2000 S. Cherokee St, Catoosa, Oklahoma 74015, Event Director: Mike Clevenger mclevenger60@gmail.com


April 10- Charles City Greco/Freestyle, Charles City Middle School, #1 Comet Drive, Charles City, Iowa 50616, Event Director: David Williams dwillia@charlescityschools.org
April 10 - Empire Olympian Styles, Layton High School, 440 Wasatch Drive, Layton, Utah 84041, Event Director: Jeffrey Newby Jeffreynewby@hotmail.com

April 10 - Mandan Wrestling Club Greco/Freestyle Tournament, Mandan Middle School, 2901 12th Ave NW, Mandan, North Dakota 58554, Event Director: Taylor Hellman taylor_hellman@hotmail.com
April 10 - I Will Survive - P2P, Brush HS, 400 West Ave, Brush, Colorado 80723, Event Director: Jay Eide jayeide2000@gmail.com
April 10 - Life U Freeco, Life University, 1269 Barclay Cir, Marietta, Georgia 30060, Event Director: Omi Acosta omi.acosta@life.edu

April 10 - Mukwonago Freestyle/Greco Tournament, Mukwonago High School, 605 West Veterans Way, Mukwonago, Wisconsin 53149, Event Director: Randal Dusing rvdusing@gmail.com

April 10 - MUSAW Season Opener, Tri-City Sports Complex, 5117 Garfield Rd, Auburn, Michigan 48611, Event Director: Steven Richardson srichardson3907@gmail.com


April 10 - Perry Meridian Freestyle/Greco Open, Perry Meridian High School, 401 West Meridian School Rd, Indianapolis, Indiana 46217, Event Director: Matt Schoettle mschoettle@perryschools.org
April 10 - Tuttle Freestyle/Greco Tournament, Tuttle Middle School Gym, 604 S. Cimarron Road, Tuttle, Oklahoma 73089, Event Director: Bobby Williams wil52343@gmail.com

April 10 - Uniontown Lake Tournament, Lake High School, 709 Market Ave. SW, Uniontown, Ohio 44685, Event Director; Michael Mattingly mattinglymike@lakelocal.org
April 10 - Wisconsin Wrestling Federation Mens Freestyle Camp, The Beast Cage, 3039 Hwy 73, Wisconsin Rapids, Wisconsin 54495, Event Director: Scott Kluever KLUEVERCOACH@YAHOO.COM

April 10 - Wisconsin Wrestling Federation Mens Greco Camp, Crass Trained, 1323 BobBrown Blvd, Altoona, Wisconsin 54720, Event Director: Scott Kluever KLUEVERCOACH@YAHOO.COM

April 10- 11 - Laramie Wrestling Club Invite, Laramie High School, 1710 Boulder Drive, Laramie, Wyoming 82070, Event Director: Kendra Trabing kendralynntrabing@gmail.com

April 10-11 - Maryland Iron Man, Champions Training Center, 1332 Londontown Blvd, Eldersburgh, Maryland 21784, Event Director: Doug Yoakum ddphgators@yahoo.com

April 10-11 - Quest Freestyle 6 v 6 Duals Tournament, Quest Wexford, 9795 Perry Highway, Wexford, Pennsylvania 15090, Event Director: Tyler Nauman tylernauman149@gmail.com
April 10-11 - Trials Prep Workshop, Staley High, 2800 NE Shoal Creek Pkwy, Kansas City, Missouri 64156. Event Director: Gary Mayabb gmayabb@usawrestling.org

April 11 - Mick Pickford Freestyle/Greco Tournament, Fort Madison HS, 2001 Ave. B, Fort Madison, Iowa 52627, Event Director: Ryan Smith rybobsmith@gmail.com
April 11 - MUSAW Elem. School Based Dual State Championships, Michigan Revolution Training Center 560 W Highland Rd Highland Michigan 48357 Steven Richardson srichardson3907@gmail.com
April 11 - PAUSAW Qualifier 2, Spooky Nook, 75 Champ Blvd, Manheim, Pennsylvania 17534, Event Director: Joe Stabilito Sr. joe.stab@gmail.com

April 11 - PAUSAW Qualifier 3, The Amory - Tyrone Community Center, 928 Logan Avenue, Tyrone, Pennsylvania 16686, Event Director: Joe Stabilito Sr. joe.stab@gmail.com

April 15-20 - Ironman Duals, Legends of Gold, 47256 Hwy 46, Beresford, South Dakota 57004, Event Director: Terry Pack tpack@lognationaltraining.com
April 16 - Rogue Wrestling Tournament, HyVee Arena, 1800 Genessee St, Kansas City, Missouri 64102, Event Director: Joe Williamson joeflo1@gmail.com
April 16-17 - Corner Canyon 2 Style Tournament, Corner Canyon High School, 12943 S 700 E, Draper, Utah 84020, Event Director: Jeffrey Newby Jeffreynewby@hotmail.com

April 16-18 - Heartland Duals, Mid America Center, 1 Arena Way, Council Bluffs, Iowa 51501, Event Director: Fred Franklin alphalandsurveying@gmail.com

April 17 - 2021 FS/GR ODP - Heavy Hitting Hammers WC, Loyal Order Of Moose Lodge, 1400 George Washington Hwy N, Chesapeake, Virginia 23323, Event Director: Travis Ferguson travis.ferguson82@yahoo.com

April 17 - AZ/USA Kids Qualifier, Casteel High School, 24901 S. Power Rd., Queen Creek, Arizona 85142, Event Director: Robert Callison callisonaz@gmail.com

April 17 - Big Cat Wrestling Freestyle/Greco Tournament, Legacy High School, 3400 E Calgary Ave., Bismarck, North Dakota 58503, Event Director: Steven Monk monk375@gmail.com
April 17 - Broken Arrow Freestyle/Greco Tournament, Broken Arrow High School, Tiger Fieldhouse, Broken Arrow, Oklahoma 74012, Event Director: Rodney Jones rcjones@baschools.org

April 17 - CUSAW Brush Brawl, Brush High School, 400 West Ave, Brush, Colorado 80723, Event Director: Monica Schommer mschommer@hiredintel.com
April 17 - Fight or Flight, Hyvee Arena, 1800 Gennessee St, Kansas City, Missouri 64102, Event Director: Joe Williamson joeflo1@gmail.com
April 17 - Franklin Grizz Ironman, Franklin Community Middle School 625 Grizzly Cub Drive Franklin Indiana 46131 James Tonte tontej@franklinschools.org

April 17 - Freestyle/Folkstyle Ironman 2021, Westside High School, 5530 Firestone Road, Jacksonville, Florida 32244, Event Director: Christopher McNealy c_mcnealy@msn.com

April 17 - Heavy Hitting Hammers Individual 1st-8th Grade Tournament, Loyal Order of Moose, 1400 George Washington HWY, Chesapeake, Virginia 23323, Event Director: Travis Ferguson travis.ferguson82@yahoo.com

April 17 - Lumpkin Freestyle/Greco, Lumpkin County High School, 2001 Indian Dr, Dahlonega, Georgia 30533, Event Director; Will Johnson wjohnson1229@gmail.com

April 17 - MCWC Academy Duals, North High School, 15331 US-41 S, Evansville, Indiana 47725. Event Director: Matthew Coughlin mattrcoughlin@gmail.com

April 17 - MUSAW Week 2, Tri-City Sports Comples 5117 Garfield Rd Auburn Michigan 48611 Steven Richardson srichardson3907@gmail.com

April 17 - Penn Freestyle and Greco Rumble, Penn High School, 56100 Bittersweet Rd, Mishawaka, Indiana 46545, Event Director: Terry Harper theharpers99@yahoo.com
April 17 - Team Bear Freestyle/Greco Open, Emerge Ministries, 605 S. Main Street, Belton, South Carolina 29627, Evenr Director: Robert Delgado delb4s@aol.com

April 17 - TMS Freestyle and Greco Tournament, Seckman High School, 2800 Seckman Rd., Imperial, Missouri 63052, Event Director: Ryan Moyer moyerr@foxc6.org

April 17 - Wisconsin Wrestling Federation Mens Freestyle Camp, LAW, W3733 Hwy 33, LaCrosse, Wisconsin 54601, Event Director: Scott Kluever KLUEVERCOACH@YAHOO.COM

April 17 - Wisconsin Wrestling Federation Mens Freestyle Camp, AWA-Green Bay, 1515 Glory Rd, Green Bay Wisconsin 54304, Event Director: Scott Kluever KLUEVERCOACH@YAHOO.COM

April 17 - Wisconsin Wrestling Federation Mens Greco Camp, Combat Wrestling Club, 403 W Lafollette St, Blue River, Wisconsin 53518, Event Director: Scott Kluever KLUEVERCOACH@YAHOO.COM

April 17 - Wisconsin Wrestling Federation Women's State Camp, Ringers Training Facility Fitness Center, N85 W15960 Appleton Ave., Menomonee Falls, Wisconsin 53051, Event Director: Scott Kluever KLUEVERCOACH@YAHOO.COM

April 17-18 - Missouri River Rumble 2021, Three Forks High School, 212 E Neal St, Three Forks, Montana 59752, Event Director: Shaun Hungerford shaunh.lmf@gmail.com


April 17-18 – Ultimate Club Duals, Nittany Valley Sports Centre, 177 Champion Drive, State College, Pennsylvania 16803, Event Director: John Hughes johnhughes4x@gmail.com
April 18 - Indy FRECO, Southport High School, 971 E Banta Rd, Indianapolis, Indiana 46227. Event Director: Albert Skinner anskinne@gmail.com
April 18 - Ponce Trained Freestyle Open Tournament, MN/USA Training Center, 11521 Eagle Street NW, Coon Rapids, Minnesota 55448, Event Director: Matt Njos mnjos@yahoo.com

April 23-24 - Gooding USA Freestyle & Greco, Gooding High School, 1050 7th Ave W, Gooding, Idaho 83330, Event Director: Boyd (Boe) Rushton rushton285@gmail.com

April 23-24 - Howling in the Tetons, Teton High School, 555 E. Ross, Driggs, Idaho 83452, Event Director: Chris Owens christopherowens85@gmail.com

**April 23-25 - 2021 UWW Cadet, U15 & Futures Nationals, Woodside Wisconsin Dells Center Dome, 2100 River Road, Wisconsin Dells, Wisconsin 53965, Event Director: Pete Isais pisais@usawrestling.org

April 24 - 2021 Arkansas Freestyle/Greco State, Pottsville High School, 500 Apache Drive, Pottsville, Arkansas 72858, Event Director: Chelsee Smith Chelseesmith@gmail.com

April 24 - Apache Wrestling Freco Open, Coolman Gymnasium, 150 Colerain St., Wabash, Indiana 46992, Event Director: Jacob O'Neill oneillj@apaches.k12.in.us
April 24 - Battle at the Watertower, The City of Hiram Park., 186 Oak Street, Hiram, Georgia 30141, Event Director: Robert Mount bmount@paulding.k12.ga.us

April 24 - CUSAW Pueblo Showdown, Pueblo Convention Center, 320 Central Main St, Pueblo, Colorado 81003, Event Director: Monica Schommer mschommer@hiredintel.com

April 24 - Falcon Fury, West Henderson High School, 3600 Haywood Rd, Hendersonville, North Carolina 28791, Event Director: Cheryl Baynard MatMom160@AOL.COM

April 24 - Forest Lake Freestyle Open Tournament, MN/USA Training Center, 11521 Eagle Street, Coon Rapids, Minnesota 55448, Event Director: Matt Njos mnjos@yahoo.com

April 24 - KCTC Freestyle Greco, Kansas Wrestling Center, 1671 E. Kansas City Rd, Olathe, Kansas, 66061, Evenr Director: Heidlinda Kriner hkweeden@gmail.com

April 24 - Syracuse 2 Style Tournament, Syracuse High School, 665 S 2000 W, Syracuse, Utah 84075, Event Director: Jeffrey Newby Jeffreynewby@hotmail.com

April 24 - USA Ohio Qualifier, Western Brown High School, 476 West Main St, Mt. Orab, Ohio 45154, Event Director: Wendel Donathan wendel.donathan@wbbroncos.com
April 24 - Westmoore Freestyle/Greco Tournament, Westmoore High School Gym, 12613 S. Western Ave., Westmoore, Oklahoma 73170, Event Director: Will Evans willevans@mooreschools.com

April 24-25 - Augustana Tournament, Legends of Gold, 47256 297th St, Beresford, South Dakota 57004, Event Director: Chism Fink ccfink06@gmail.com
April 24- 25 - - Lander Tiger Tough 3 Style Tournament, Lander Valley High School, 350 Baldwin Creek Road, Lander, Wyoming 82520, Event Director: Tiffany Velarde tiffany2284@gmail.com
April 24-25 - PAUSAW Qualifier 4-5, Route 30 Sports, 351 Loucks Road, York, Pennsylvania 17404, Event Director: Joe Stabilito Sr. joe.stab@gmail.com

April 25 - Lisbon Freestyle Greco Tournament, , Lisbon Community Schools, 235 School St, Lisbon, Iowa 52253, Event Director: Bradford Smith bsmith@lisbon.k12.ia.us

April 25 - MUSAW Brighton Battle, Brighton High School Fieldhouse, 7878 Brighton Rd, Brighton, Michigan 48116, Event Director: Steven Richardson srichardson3907@gmail.com

April 26 - Mater Dei LastChance Qualifier, Mater Dei High School, 1300 Harmony Way, Evansville, Indiana 47720, Event Director: Greg Schaefer gschaefer@evvmaterdei.org
April 29-May 1 - Alaska USA Wrestling 2021 State Tournament, Big Lake Lions Recreation & Community Center, 2942 Lions Circle, Big Lake, Alaska 99652 Event Diretor: Bob Ottum bob.ottum@adialaska.com

April 30-May 1 - IKWF Jon Davis Kids Open, Woodside Dome, 2100 River Road, Wisconsin Dells, Wisconsin 53965, Event Director: Mike Urwin murwin@ikwf.org

April 30 - May 1 - NEUSA Freestyle/Greco State, Columbus High School, 3434 Discoverer Drive, Columbus, Nebraska 68601, Event Director: Fred Franklin alphalandsurveying@gmail.com

April 30-May 1 - OKUSA - Fargo National Qualifier Tournament, Tulsa UMAC, 6836 S. Mingo Rd, Tulsa Oklahoma 74133, Event Director: Danny Jefferson icefight4life@gmail.com

April 30-May 1 - Utah Greco & Freestyle State, Bingham High School, 2160 S Jordan Pkwy, South Jordan, Utah 84095, Event Director: Jeffrey Newby Jeffreynewby@hotmail.com

May 1 - NCUSA State Freestyle & Greco-Roman Championships, Charlotte Convention Center, 501 S College St, Charlotte, North Carolina 28202, Event Director: Ed Duncan duncaned@bellsouth.net

May 1 - SCUSAW Fr/Gr State Championship, Charlotte Convention Center, 501 S. College St, Charlotte, North Carolina, 28202, Event Director: Robert Delgado delb4s@aol.com

May 1-2 - 2021 Georgia Games, Life University, 1269 Barclay Circle, Marietta Georgia 30060, Event Director: Phillip Arnold askcoachphil@gmail.com

May 1-2 - Freestyle and Greco State, Angel of the Wind, 2000 Hewitt Ave, Everett, Washington 98201, Event Director: Justin Newby jnewbyusa@gmail.com

May 1-2 - PAUSAW Qualifier 6, Route 30 Sports, 351 Loucks Road, York, Pennsylvania 17404, Event Director: Joe Stabilito Sr. joe.stab@gmail.com

May 2 - MUSAW Michigan Matcats Triple Crown, Brighton High School Fieldhouse, 7878 Brighton Rd, Brighton, Michigan 48116, Event Director: Steven Richardson srichardson3907@gmail.com

May 2 - Wisconsin Wrestling Federation Women's State Camp, Talon Wrestling Club, 249 E State St, Mauston, Wisconsin 53948, Event Director: Scott Kluever KLUEVERCOACH@YAHOO.COM

May 7-8 - Idaho Freestyle & Greco State Championships, Canyon Ridge High School, 300 N College Rd W, Twin Falls, Idaho 83301, Event Director: Chris Owens christopherowens85@gmail.com

May 7-9 - 2021 Wisconsin Wrestling Federation Freestyle & Greco Roman State Championships, Wisconsin Dells Center, 2100 River Road, Wisconsin Dells, Wisconsin 53965, Event Director - Jeff Jones jeffjones99@att.net
***May 7-9 - 2021 USAW Women's Nationals: UWW Cadet, Junior and U23 World Team Trials, Irving Convention Center, 500 W. Las Colinas Blvd., Irving, Texas 75039, Event Director: Randall Balch gutwrench98@gmail.com
May 8 - MSWA Freestyle and Greco States, Myersville Fire Hall, 301 Main St, Myersville, Maryland 21773, Event Director: Darron Bell darronbell@bellsouth.net

May 8 - Troup Co. Freestyle/Greco Tournament, Troup High School, 1920 Hamilton Rd, LaGrange, Georgia 30241, Event Director: Drew Garner drewgarner03@gmail.com

May 8 - VAWA Greco ODP, Heritage High School, 3101 Wards Ferry Road, Lynchburg, Virginia 24502, Event Director: Brandon Stanbery stanberywb@lcsedu.net

May 8-9 - Indiana Freestyle Dual Championship, Thomas Carr Howe High School, 4900 Julian Ave, Indianapolis, Indiana 46201, Event Director: Nicholas Hull coachnhull@gmail.com

May 9 - Mat-Town USA FS Duals, Liberty Arena, 315 Hepburn St, Williamsport, Pennsylvania 17701, Event Director: Scott Moore smoore9@lhup.edu

**May 13-15 - 2021 Western Regional Championships, George S. Eccles Ice Center, 2825 North 200 East, North Logan, Utah 84341, Event Director: Jeffrey Newby Jeffreynewby@hotmail.com
**May 14-16 - 2021 Northern Plains Regional Championships, Woodside Wisconsin Dells Center Dome, 2100 River Road, Wisconsin Dells, Wisconsin 53965, Event Director: Jeff Jones jeffjones99@att.net
May 15 - 1st Annual Warren County Freestyle Club Dual Team Tournament, Indianola Middle School, 403 South 15th Street, Indianola, Iowa 50125, Event Director: Clint Manny clint.manny@indianola.k12.ia.us

May 15 - 2021 GA Freestyle/Greco State, Jackson County Ag Center, 1869 County Farm Rd., Jefferson, Georgia 30549, Event Director: Phillip Arnold askcoachphil@gmail.com

May 15 - JET Freestyle/Greco Open, West Oak High School, 130 Warrior Lane, Westminister, South Carolina 29693, Event Director: Robert Delgado delb4s@aol.com

May 15 - Ohio Freestyle / Greco Qualifier, Game Time Sports Center, 5151 Bogles Run Road, Urbana, Ohio 43078, Event Director: Jeff Jordan jeffjordanscc@ctcn.net
May 15-16 - VAWA FS/GR States, Riverbend High School, 12301 Spotswood Furnace Rd, Fredericksburg, Virginia 22407, Event Director: Jack Harcourt jack.harcourt@virginiawrestling.com
May 20-23: USA Wrestling Beach Nationals, Frank E. Rader Southeast Regionals & Spartan Nationals Wrestling Tournament, Prime F. Osborn III Convention Center, 1000 Water St., Jacksonville, Florida 32204, Event Director: Tony Black tblack@usawrestling.org

***May 21-23 - 2021 Central Regional Championships, Allen County War Memorial Coliseum, 4000 Parnell Avenue, Fort Wayne, Indiana 46805, Event Director: Pat Culp patculp@hotmail.com
May 22 - Kumite Championship, St. Michael High School, 2901 Lee's Summit Road, Lee's Summit, Missouri 64064, Event Director: Willard Barry willard.j.barry@gmail.com

May 21-23 - 2021 PAUSAW Greco/Freestyle State Championships, Spooky Nook Sports, 2913 Spooky Nook Road, Manheim, Pennsylvania 17545, Event Director: Joe Stabilito Sr. joe.stab@gmail.com
May 28-31 - Riverview Training Camp, Riverview Bible Camp, 408771 WA-20, Cusick, Washington 99119, Event Director: Justin Newby jnewbyusa@gmail.com
May 29 - Blacklight Bash, Emerge Ministries, 605 S Main Street, Belton, South Carolina 29627, Event Director: Cheryl Baynard MatMom160@AOL.COM

**June 4-6 - 2021 Southern Plains Regional Championships, Kansas Star Events Center, 777 Kansas Star Drive, Mulvane, Kansas 67110, Event Director: Will Cokeley WCokeley@Silgancontainers.com
June 4-6: Diamonds in the Rough Girls Only, Kansas Wrestling Center, 1671 E. Kansas City Rd, Olathe, Kansas 66061, Event Director: Heidlinda Kriner hkweeden@gmail.com

**June 9-13 - 2021 14U National Duals, Franklin Community High School, 2600 Cumberland Dr, Franklin, Indiana 46131, Event Director: Pat Culp patculp@hotmail.com
**June 9-13 - 2021 16U National Duals, Grand Park, 19000 Grand Park Blvd, Westfield, Indiana 46074, Event Director: Pat Culp patculp@hotmail.com
June 12 - River City Open, Terry Parker High School, 7301 Parker School Rd, Jacksonville, Florida 32211, Event Director: Christopher McNealy c_mcnealy@msn.com

June 13-19 - Western States Championships & Turf War Duals, Holt Arena, 550 Memorial Drive, Pocatello Idaho 83201, Event Director: Jeffrey Newby Jeffreynewby@hotmail.com
**June 15-19 2021 Junior National Duals, Cox Business Center, 100 Civic Center, Tulsa, Oklahoma 74103, Event Director: Zachory Randall zrandall@teampathways.com
June 18-19 - Super State and Kids State, NW Sports Hub, 701 Allen Ave, Centralia, Washington 98531, Event Director: Justin Newby jnewbyusa@gmail.com
June 24-26 - 2021 USA Wrestling Kids Nationals, Woodside Wisconsin Dells Center Dome, 2100 River Road, Wisconsin Dells, Wisconsin 53965, Event Director: Jeff Jones jeffjones99@att.net

*** - USA Wrestling National Event
SANCTIONED EVENTS BY STATE



ALASKA
April 9-10 - AUSAW Hosted, Big Lake Lions Recreation & Community Center, 2942 Lions Circle, Big Lake, Alaska 99652, Event Director: Bob Ottum bob.ottum@adialaska.com

April 29-May 1 - Alaska USA Wrestling 2021 State Tournament, Big Lake Lions Recreation & Community Center, 2942 Lions Circle, Big Lake, Alaska 99652 Event Diretor: Bob Ottum bob.ottum@adialaska.com

ARIZONA

April 17 - AZ/USA Kids Qualifier, Casteel High School, 24901 S. Power Rd., Queen Creek, Arizona 85142, Event Director: Robert Callison callisonaz@gmail.com

ARKANSAS

April 24 - 2021 Arkansas Freestyle/Greco State, Pottsville High School, 500 Apache Drive, Pottsville, Arkansas 72858, Event Director: Chelsee Smith Chelseesmith@gmail.com

COLORADO

April 10 - I Will Survive - P2P, Brush HS, 400 West Ave, Brush, Colorado 80723, Event Director: Jay Eide jayeide2000@gmail.com
April 17 - CUSAW Brush Brawl, Brush High School, 400 West Ave, Brush, Colorado 80723, Event Director: Monica Schommer mschommer@hiredintel.com

April 24 - CUSAW Pueblo Showdown, Pueblo Convention Center, 320 Central Main St, Pueblo, Colorado 81003, Event Director: Monica Schommer mschommer@hiredintel.com

FLORIDA

April 9-10 - Father Devine National Team Qualifier, Osceola High School, 420 S Thacker Ave., Kissimmee, Florida 34741, Event Director: Jim Bird birdj@osceola.k12.fl.us

April 17 - Freestyle/Folkstyle Ironman 2021, Westside High School, 5530 Firestone Road, Jacksonville, Florida 32244, Event Director: Christopher McNealy c_mcnealy@msn.com

May 20-23: USA Wrestling Beach Nationals, Frank E. Rader Southeast Regionals & Spartan Nationals Wrestling Tournament, Prime F. Osborn III Convention Center, 1000 Water St., Jacksonville, Florida 32204, Event Director: Tony Black tblack@usawrestling.org

June 12 - River City Open, Terry Parker High School, 7301 Parker School Rd, Jacksonville, Florida 32211, Event Director: Christopher McNealy c_mcnealy@msn.com

GEORGIA

April 6 – Charlie's Angel Camp, Charlie's Angel Camp, Morris Fitness, 1190 Tidwell Road, Alpharetta, Georgia 30004, Event Director: Charles Morris morrisfitness@gmail.com

April 10 - Life U Freeco, Life University, 1269 Barclay Cir, Marietta, Georgia 30060, Event Director: Omi Acosta omi.acosta@life.edu

April 17 - Lumpkin Freestyle/Greco, Lumpkin County High School, 2001 Indian Dr, Dahlonega, Georgia 30533, Event Director; Will Johnson wjohnson1229@gmail.com

April 24 - Battle at the Watertower, The City of Hiram Park., 186 Oak Street, Hiram, Georgia 30141, Event Director: Robert Mount bmount@paulding.k12.ga.us

May 1-2 - 2021 Georgia Games, Life University, 1269 Barclay Circle, Marietta Georgia 30060, Event Director: Phillip Arnold askcoachphil@gmail.com

May 8 - Troup Co. Freestyle/Greco Tournament, Troup High School, 1920 Hamilton Rd, LaGrange, Georgia 30241, Event Director: Drew Garner drewgarner03@gmail.com

May 15 - 2021 GA Freestyle/Greco State, Jackson County Ag Center, 1869 County Farm Rd., Jefferson, Georgia 30549, Event Director: Phillip Arnold askcoachphil@gmail.com

IDAHO

April 9-10 - Homedale Freestyle/Greco Tournament, Homedale High School, 203 E Idaho Ave, Homedale, Idaho 83628, Event Director: Joe Egusquiza Tooaces@gmail.com

April 23-24 - Gooding USA Freestyle & Greco, Gooding High School, 1050 7th Ave W, Gooding, Idaho 83330, Event Director: Boyd (Boe) Rushton rushton285@gmail.com

April 23-24 - Howling in the Tetons, Teton High School, 555 E. Ross, Driggs, Idaho 83452, Event Director: Chris Owens christopherowens85@gmail.com

May 7-8 - Idaho Freestyle & Greco State Championships, Canyon Ridge High School, 300 N College Rd W, Twin Falls, Idaho 83301, Event Director: Chris Owens christopherowens85@gmail.com


June 13-19 - Western States Championships & Turf War Duals, Holt Arena, 550 Memorial Drive, Pocatello Idaho 83201, Event Director: Jeffrey Newby Jeffreynewby@hotmail.com
ILLINOIS

April 30-May 1 - IKWF Jon Davis Kids Open, Woodside Dome, 2100 River Road, Wisconsin Dells, Wisconsin 53965, Event Director: Mike Urwin murwin@ikwf.org

INDIANA
April 17 - Penn Freestyle and Greco Rumble, Penn High School, 56100 Bittersweet Rd, Mishawaka, Indiana 46545, Event Director: Terry Harper theharpers99@yahoo.com
April 17 - Franklin Grizz Ironman, Franklin Community Middle School 625 Grizzly Cub Drive Franklin Indiana 46131 James Tonte tontej@franklinschools.org

April 17 - MCWC Academy Duals, North High School, 15331 US-41 S, Evansville, Indiana 47725. Event Director: Matthew Coughlin mattrcoughlin@gmail.com

April 18 - Indy FRECO, Southport High School, 971 E Banta Rd, Indianapolis, Indiana 46227. Event Director: Albert Skinner anskinne@gmail.com
April 24 - Apache Wrestling Freco Open, Coolman Gymnasium, 150 Colerain St., Wabash, Indiana 46992, Event Director: Jacob O'Neill oneillj@apaches.k12.in.us
April 26 - Mater Dei LastChance Qualifier, Mater Dei High School, 1300 Harmony Way, Evansville, Indiana 47720, Event Director: Greg Schaefer gschaefer@evvmaterdei.org
May 15 - 1st Annual Warren County Freestyle Club Dual Team Tournament, Indianola Middle School, 403 South 15th Street, Indianola, Iowa 50125, Event Director: Clint Manny clint.manny@indianola.k12.ia.us

***May 21-23 - 2021 Central Regional Championships, Allen County War Memorial Coliseum, 4000 Parnell Avenue, Fort Wayne, Indiana 46805, Event Director: Pat Culp patculp@hotmail.com
**June 9-13 - 2021 14U National Duals, Franklin Community High School, 2600 Cumberland Dr, Franklin, Indiana 46131, Event Director: Pat Culp patculp@hotmail.com
**June 9-13 - 2021 16U National Duals, Grand Park, 19000 Grand Park Blvd, Westfield, Indiana 46074, Event Director: Pat Culp patculp@hotmail.com
IOWA

April 10- Charles City Greco/Freestyle, Charles City Middle School, #1 Comet Drive, Charles City, Iowa 50616, Event Director: David Williams dwillia@charlescityschools.org
April 11 - Mick Pickford Freestyle/Greco Tournament, Fort Madison HS, 2001 Ave. B, Fort Madison, Iowa 52627, Event Director: Ryan Smith rybobsmith@gmail.com
April 16-18 - Heartland Duals, Mid America Center, 1 Arena Way, Council Bluffs, Iowa 51501, Event Director: Fred Franklin alphalandsurveying@gmail.com

April 25 - Lisbon Freestyle Greco Tournament, , Lisbon Community Schools, 235 School St, Lisbon, Iowa 52253, Event Director: Bradford Smith bsmith@lisbon.k12.ia.us

KANSAS

April 24 - KCTC Freestyle Greco, Kansas Wrestling Center, 1671 E. Kansas City Rd, Olathe, Kansas, 66061, Evenr Director: Heidlinda Kriner hkweeden@gmail.com

**June 4-6 - 2021 Southern Plains Regional Championships, Kansas Star Events Center, 777 Kansas Star Drive, Mulvane, Kansas 67110, Event Director: Will Cokeley WCokeley@Silgancontainers.com
June 4-6: Diamonds in the Rough Girls Only, Kansas Wrestling Center, 1671 E. Kansas City Rd, Olathe, Kansas 66061, Event Director: Heidlinda Kriner hkweeden@gmail.com

MARYLAND

April 10-11 - Maryland Iron Man, Champions Training Center, 1332 Londontown Blvd, Eldersburgh, Maryland 21784, Event Director: Doug Yoakum ddphgators@yahoo.com

May 8 - MSWA Freestyle and Greco States, Myersville Fire Hall, 301 Main St, Myersville, Maryland 21773, Event Director: Darron Bell darronbell@bellsouth.net

MICHIGAN
April 10 - MUSAW Season Opener, Tri-City Sports Complex, 5117 Garfield Rd, Auburn, Michigan 48611, Event Director: Steven Richardson srichardson3907@gmail.com

April 11 - MUSAW Elem. School Based Dual State Championships, Michigan Revolution Training Center 560 W Highland Rd Highland Michigan 48357 Steven Richardson srichardson3907@gmail.com
April 17 - MUSAW Week 2, Tri-City Sports Comples 5117 Garfield Rd Auburn Michigan 48611 Steven Richardson srichardson3907@gmail.com

April 25 - MUSAW Brighton Battle, Brighton High School Fieldhouse, 7878 Brighton Rd, Brighton, Michigan 48116, Event Director: Steven Richardson srichardson3907@gmail.com

May 2 - MUSAW Michigan Matcats Triple Crown, Brighton High School Fieldhouse, 7878 Brighton Rd, Brighton, Michigan 48116, Event Director: Steven Richardson srichardson3907@gmail.com

MINNESOTA

April 10 - Apple Valley Freestyle Open Tournament, MN/USA Training Center, 11521 Eagle Street NW, Coon Rapids, Minnesota 55448, Event Director: Matt Njos mnjos@yahoo.com

April 18 - Ponce Trained Freestyle Open Tournament, MN/USA Training Center, 11521 Eagle Street NW, Coon Rapids, Minnesota 55448, Event Director: Matt Njos mnjos@yahoo.com

April 24 - Forest Lake Freestyle Open Tournament, MN/USA Training Center, 11521 Eagle Street, Coon Rapids, Minnesota 55448, Event Director: Matt Njos mnjos@yahoo.com

MISSOURI

April 10-11 - Trials Prep Workshop, Staley High, 2800 NE Shoal Creek Pkwy, Kansas City, Missouri 64156. Event Director: Gary Mayabb gmayabb@usawrestling.org

April 16 - Rogue Wrestling Tournament, HyVee Arena, 1800 Genessee St, Kansas City, Missouri 64102, Event Director: Joe Williamson joeflo1@gmail.com
April 17 - Fight or Flight, Hyvee Arena, 1800 Gennessee St, Kansas City, Missouri 64102, Event Director: Joe Williamson joeflo1@gmail.com
April 17 - TMS Freestyle and Greco Tournament, Seckman High School, 2800 Seckman Rd., Imperial, Missouri 63052, Event Director: Ryan Moyer moyerr@foxc6.org

May 22 - Kumite Championship, St. Michael High School, 2901 Lee's Summit Road, Lee's Summit, Missouri 64064, Event Director: Willard Barry willard.j.barry@gmail.com

MONTANA

April 17-18 - Missouri River Rumble 2021, Three Forks High School, 212 E Neal St, Three Forks, Montana 59752, Event Director: Shaun Hungerford shaunh.lmf@gmail.com

NEBRASKA

April 30 - May 1 - NEUSA Freestyle/Greco State, Columbus High School, 3434 Discoverer Drive, Columbus, Nebraska 68601, Event Director: Fred Franklin alphalandsurveying@gmail.com

NORTH CAROLINA

April 24 - Falcon Fury, West Henderson High School, 3600 Haywood Rd, Hendersonville, North Carolina 28791, Event Director: Cheryl Baynard MatMom160@AOL.COM

May 1 - NCUSA State Freestyle & Greco-Roman Championships, Charlotte Convention Center, 501 S College St, Charlotte, North Carolina 28202, Event Director: Ed Duncan duncaned@bellsouth.net

NORTH DAKOTA

April 10 - Mandan Wrestling Club Greco/Freestyle Tournament, Mandan Middle School, 2901 12th Ave NW, Mandan, North Dakota 58554, Event Director: Taylor Hellman taylor_hellman@hotmail.com

April 17 - Big Cat Wrestling Freestyle/Greco Tournament, Legacy High School, 3400 E Calgary Ave., Bismarck, North Dakota 58503, Event Director: Steven Monk monk375@gmail.com
OHIO
April 10 - Uniontown Lake Tournament, Lake High School, 709 Market Ave. SW, Uniontown, Ohio 44685, Event Director; Michael Mattingly mattinglymike@lakelocal.org
April 24 - USA Ohio Qualifier, Western Brown High School, 476 West Main St, Mt. Orab, Ohio 45154, Event Director: Wendel Donathan wendel.donathan@wbbroncos.com
May 15 - Ohio Freestyle / Greco Qualifier, Game Time Sports Center, 5151 Bogles Run Road, Urbana, Ohio 43078, Event Director: Jeff Jordan jeffjordanscc@ctcn.net
OKLAHOMA

April 10 - Catoosa Freestyle/Greco Tournamen, Catoosa Indians Activity Center, 2000 S. Cherokee St, Catoosa, Oklahoma 74015, Event Director: Mike Clevenger mclevenger60@gmail.com

April 10 - Tuttle Freestyle/Greco Tournament, Tuttle Middle School Gym, 604 S. Cimarron Road, Tuttle, Oklahoma 73089, Event Director: Bobby Williams wil52343@gmail.com

April 17 - Broken Arrow Freestyle/Greco Tournament, Broken Arrow High School, Tiger Fieldhouse, Broken Arrow, Oklahoma 74012, Event Director: Rodney Jones rcjones@baschools.org

April 24 - Westmoore Freestyle/Greco Tournament, Westmoore High School Gym, 12613 S. Western Ave., Westmoore, Oklahoma 73170, Event Director: Will Evans willevans@mooreschools.com

April 30-May 1 - OKUSA - Fargo National Qualifier Tournament, Tulsa UMAC, 6836 S. Mingo Rd, Tulsa Oklahoma 74133, Event Director: Danny Jefferson icefight4life@gmail.com

**June 15-19 2021 Junior National Duals, Cox Business Center, 100 Civic Center, Tulsa, Oklahoma 74103, Event Director: Zachory Randall zrandall@teampathways.com
PENNSYLVANIA

April 10-11 - Quest Freestyle 6 v 6 Duals Tournament, Quest Wexford, 9795 Perry Highway, Wexford, Pennsylvania 15090, Event Director: Tyler Nauman tylernauman149@gmail.com
April 11 - PAUSAW Qualifier 2, Spooky Nook, 75 Champ Blvd, Manheim, Pennsylvania 17534, Event Director: Joe Stabilito Sr. joe.stab@gmail.com

April 11 - PAUSAW Qualifier 3, The Amory - Tyrone Community Center, 928 Logan Avenue, Tyrone, Pennsylvania 16686, Event Director: Joe Stabilito Sr. joe.stab@gmail.com

April 17-18 –Ultimate Club Duals, Nittany Valley Sports Centre, 177 Champion Drive, State College, Pennsylvania 16803, Event Director: John Hughes johnhughes4x@gmail.com
April 24-25 - PAUSAW Qualifier 4-5, Route 30 Sports, 351 Loucks Road, York, Pennsylvania 17404, Event Director: Joe Stabilito Sr. joe.stab@gmail.com

May 1-2 - PAUSAW Qualifier 6, Route 30 Sports, 351 Loucks Road, York, Pennsylvania 17404, Event Director: Joe Stabilito Sr. joe.stab@gmail.com

May 9 - Mat-Town USA FS Duals, Liberty Arena, 315 Hepburn St, Williamsport, Pennsylvania 17701, Event Director: Scott Moore smoore9@lhup.edu


May 21-23 - 2021 PAUSAW Greco/Freestyle State Championships, Spooky Nook Sports, 2913 Spooky Nook Road, Manheim, Pennsylvania 17545, Event Director: Joe Stabilito Sr. joe.stab@gmail.com
SOUTH CAROLINA

April 17 - Team Bear Freestyle/Greco Open, Emerge Ministries, 605 S. Main Street, Belton, South Carolina 29627, Evenr Director: Robert Delgado delb4s@aol.com

May 1 - SCUSAW FR/GR State Championship, Charlotte Convention Center, 501 S. College St, Charlotte, North Carolina, 28202, Event Director: Robert Delgado delb4s@aol.com

May 15 - JET Freestyle/Greco Open, West Oak High School, 130 Warrior Lane, Westminister, South Carolina 29693, Event Director: Robert Delgado delb4s@aol.com

May 29 - Blacklight Bash, Emerge Ministries, 605 S Main Street, Belton, South Carolina 29627, Event Director: Cheryl Baynard MatMom160@AOL.COM

SOUTH DAKOTA
April 15-20 - Ironman Duals, Legends of Gold, 47256 Hwy 46, Beresford, South Dakota 57004, Event Director: Terry Pack tpack@lognationaltraining.com
April 24-25 - Augustana Tournament, Legends of Gold, 47256 297th St, Beresford, South Dakota 57004, Event Director: Chism Fink ccfink06@gmail.com
TEXAS
**May 7-9 - 2021 USAW Women's Nationals: UWW Cadet, Junior and U23 World Team Trials, Irving Convention Center, 500 W. Las Colinas Blvd., Irving, Texas 75039, Event Director: Randall Balch gutwrench98@gmail.com
UTAH

April 10 - Empire Olympian Styles, Layton High School, 440 Wasatch Drive, Layton, Utah 84041, Event Director: Jeffrey Newby Jeffreynewby@hotmail.com

April 16-17 - Corner Canyon 2 Style Tournament, Corner Canyon High School, 12943 S 700 E, Draper, Utah 84020, Event Director: Jeffrey Newby Jeffreynewby@hotmail.com

April 24 - Syracuse 2 Style Tournament, Syracuse High School, 665 S 2000 W, Syracuse, Utah 84075, Event Director: Jeffrey Newby Jeffreynewby@hotmail.com

April 30-May 1 - Utah Greco & Freestyle State, Bingham High School, 2160 S Jordan Pkwy, South Jordan, Utah 84095, Event Director: Jeffrey Newby Jeffreynewby@hotmail.com

**May 13-15 - 2021 Western Regional Championships, George S. Eccles Ice Center, 2825 North 200 East, North Logan, Utah 84341, Event Director: Jeffrey Newby Jeffreynewby@hotmail.com
VIRGINIA

April 17 - 2021 FS/GR ODP - Heavy Hitting Hammers WC, Loyal Order Of Moose Lodge, 1400 George Washington Hwy N, Chesapeake, Virginia 23323, Event Director: Travis Ferguson travis.ferguson82@yahoo.com

April 17 - Heavy Hitting Hammers Individual 1st-8th Grade Tournament, Loyal Order of Moose, 1400 George Washington HWY, Chesapeake, Virginia 23323, Event Director: Travis Ferguson travis.ferguson82@yahoo.com

May 8 - VAWA Greco ODP, Heritage High School, 3101 Wards Ferry Road, Lynchburg, Virginia 24502, Event Director: Brandon Stanbery stanberywb@lcsedu.net


May 15-16 - VAWA FS/GR States, Riverbend High School, 12301 Spotswood Furnace Rd, Fredericksburg, Virginia 22407, Event Director: Jack Harcourt jack.harcourt@virginiawrestling.com
WASHINGTON

May 1-2 - Freestyle and Greco State, Angel of the Wind, 2000 Hewitt Ave, Everett, Washington 98201, Event Director: Justin Newby jnewbyusa@gmail.com
May 28-31 - Riverview Training Camp, Riverview Bible Camp, 408771 WA-20, Cusick, Washington 99119, Event Director: Justin Newby jnewbyusa@gmail.com
June 18-19 - Super State and Kids State, NW Sports Hub, 701 Allen Ave, Centralia, Washington 98531, Event Director: Justin Newby jnewbyusa@gmail.com
WISCONSIN

April 10 - Mukwonago Freestyle/Greco Tournament, Mukwonago High School, 605 West Veterans Way, Mukwonago, Wisconsin 53149, Event Director: Randal Dusing rvdusing@gmail.com

April 10 - Wisconsin Wrestling Federation Mens Freestyle Camp, The Beast Cage, 3039 Hwy 73, Wisconsin Rapids, Wisconsin 54495, Event Director: Scott Kluever KLUEVERCOACH@YAHOO.COM

April 10 - Wisconsin Wrestling Federation Mens Greco Camp, Crass Trained, 1323 BobBrown Blvd, Altoona, Wisconsin 54720, Event Director: Scott Kluever KLUEVERCOACH@YAHOO.COM

April 17 - Wisconsin Wrestling Federation Mens Freestyle Camp, LAW, W3733 Hwy 33, LaCrosse, Wisconsin 54601, Event Director: Scott Kluever KLUEVERCOACH@YAHOO.COM

April 17 - Wisconsin Wrestling Federation Mens Freestyle Camp, AWA-Green Bay, 1515 Glory Rd, Green Bay Wisconsin 54304, Event Director: Scott Kluever KLUEVERCOACH@YAHOO.COM

April 17 - Wisconsin Wrestling Federation Mens Greco Camp, Combat Wrestling Club, 403 W Lafollette St, Blue River, Wisconsin 53518, Event Director: Scott Kluever KLUEVERCOACH@YAHOO.COM

April 17 - Wisconsin Wrestling Federation Women's State Camp, Ringers Training Facility Fitness Center, N85 W15960 Appleton Ave., Menomonee Falls, Wisconsin 53051, Event Director: Scott Kluever KLUEVERCOACH@YAHOO.COM

**April 23-25 - 2021 UWW Cadet, U15 & Futures Nationals, Woodside Wisconsin Dells Center Dome, 2100 River Road, Wisconsin Dells, Wisconsin 53965, Event Director: Pete Isais pisais@usawrestling.org


April 30-May 2 - 2021 Wisconsin Wrestling Federation Freestyle & Greco Roman State Championships, Wisconsin Dells Center, 2100 River Road, Wisconsin Dells, Wisconsin 53965, Event Director - Jeff Jones jeffjones99@att.net
May 2 - Wisconsin Wrestling Federation Women's State Camp, Talon Wrestling Club, 249 E State St, Mauston, Wisconsin 53948, Event Director: Scott Kluever KLUEVERCOACH@YAHOO.COM


**May 14-16 - 2021 Northern Plains Regional Championships, Woodside Wisconsin Dells Center Dome, 2100 River Road, Wisconsin Dells, Wisconsin 53965, Event Director: Jeff Jones jeffjones99@att.net
WYOMING

April 10- 11 - Laramie Wrestling Club Invite, Laramie High School, 1710 Boulder Drive, Laramie, Wyoming 82070, Event Director: Kendra Trabing kendralynntrabing@gmail.com

April 24- 25 - - Lander Tiger Tough 3 Style Tournament, Lander Valley High School, 350 Baldwin Creek Road, Lander, Wyoming 82520, Event Director: Tiffany Velarde tiffany2284@gmail.com
** - USA Wrestling National Event
New since last time. BOLD